For press enquiries:
Claire Harris | PR & Communications Coordinator
+44 (0) 303 4444 999
 +44 (0) 748 4906 493
E Claire.Harris@gwaac.com
Press Releases
Please find a selection of our most recent and most relevant press releases from the past six months. If there's something you're looking for that isn't here, please contact us on pr@gwaac.com or 0303 4444 999
Silver medal in the Charity Film Awards
Great Western Air Ambulance Charity secures silver medal in the people's choice category at the prestigious Smiley Charity Film Awards. 
GWAAC's second charity shop opens in Gloucester
GWAAC's fifth shop opens in Gloucester city centre featuring high quality ladies and men's high street clothing and accessories.
Puxton Park Mud Master 2023
 For the second year participants ran, crawled, and space hopper-ed their way around a 5km, 10km or 20km course in aid of their local air ambulance charity. 
CPR training at SS Great Britain
GWAAC's Heartstarter volunteers were on hand to teach CPR and AED use to mark the launch of a new public access defibrillator at Brunel's SSGB
Over £4,000 raised in Snowdrop Fundraiser
Visitors to Colesbourne Gardens Tea Rooms raised more than £4,200 for GWAAC in a cake sale celebrating their famous snowdrop garden. 
Media Downloads
Download our professional photo library, videos, and access high resolution versions of our logo.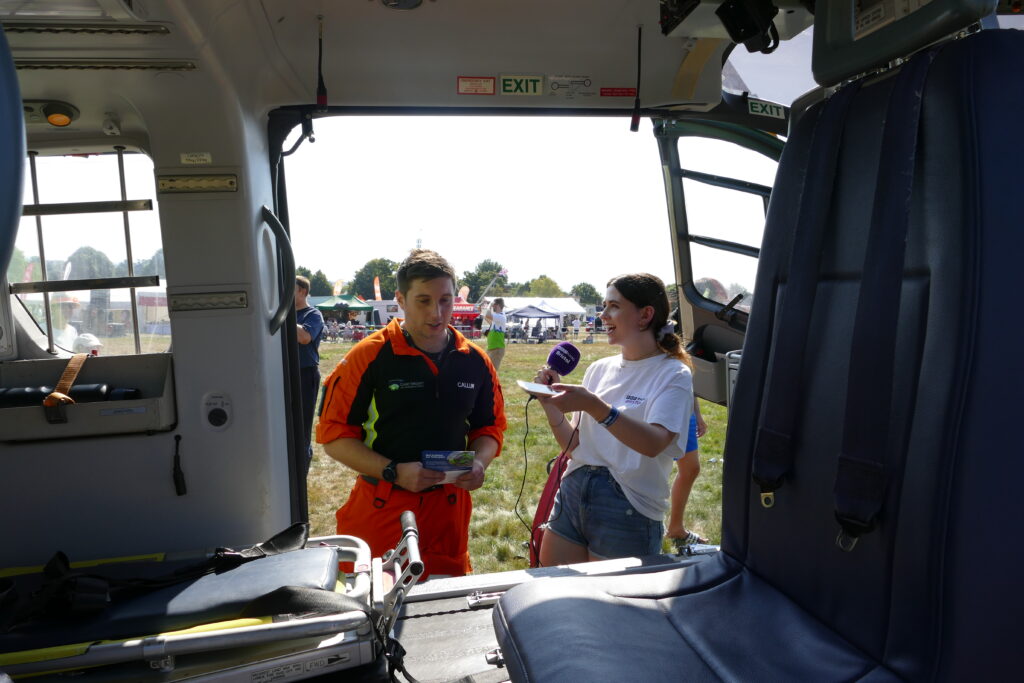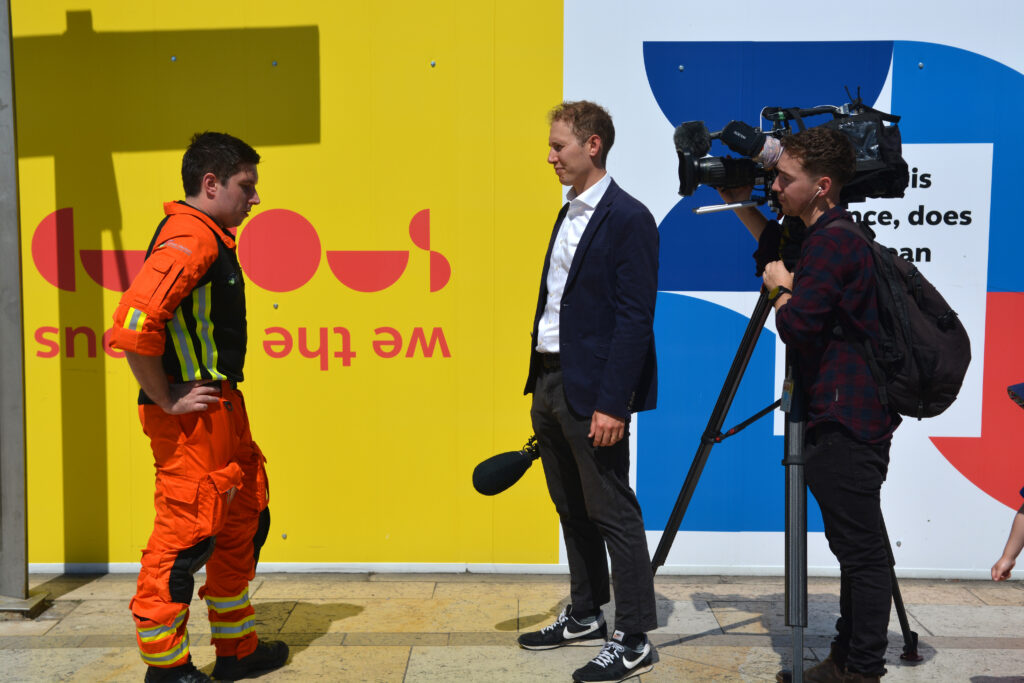 ''As a Critical Care Doctor at Great Western Air Ambulance Charity I know that our response to any call that comes through could mean the difference between life and death. But on a very rare occasion there will be a patient so seriously injured that my actions over the course of a minute could make that difference.''

Dr Tim Godfrey, Critical Care Doctor, GWAAC
"Our shops help raise awareness of the charity's lifesaving work in the communities we serve. They raise much-needed funds to keep the crew flying and to ensure that they can continue to be there for those in need."

Jason Webster, GWAAC Retail Manager
"There is not a day that has gone by since, where we have not thought of you all. You saved Jasmine's life, and ours, that day. I very much hope that if life ever throws anything difficult at you that you can think of people like us, who you have saved, made the ultimate difference to, and smile through any of it."

Niky Crooks, mum of Jasmine
"Thanks to everyone's actions that day, Logan is alive and well, with no side effects due to the quick response of the paramedics and the specialist skills that only your air ambulance team could bring. I am so thankful to everyone who helped us that day."

Sue Winter, mum of Logan
"You see them flying around in the sky and kind of imagine that they just pick people up and take them to hospital. That's not the case. That's kind of the secondary. The primary is that the doctors and paramedics take care of you at the scene… I think there are lots of things in life that you're ignorant of until you need them. And I was definitely ignorant of how air ambulances operate."

Adrian Pearce, patient
"If you've got the time and the energy, there are lots of opportunities out there for volunteers. GWAAC wouldn't run without volunteers; their contribution is greatly needed and appreciated."

Richard Lewis, GWAAC volunteer
Press & Media Relations
If you would like more information about Great Western Air Ambulance Charity and the great work we do, we will be happy to provide you with a press pack, press releases about our events and activity, and any other resources you may need. Our team are also available to talk through your needs and can arrange interviews with the GWAAC crew. Contact the Communications Team on 0303 4444 999 or email pr@gwaac.com
For urgent out of hours enquiries please call: 07484 906493. Please leave a message and a member of our team will get back to you as soon as possible.