Your Charity, Saving Lives Together
We are a team of life-savers, attending the most critical patients across our region. We were called to 1,887 jobs in 2018 and need donations of over £3 million each year to stay operational. Together we save lives.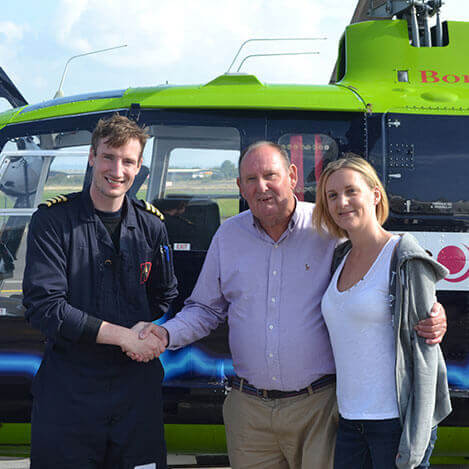 ---
Everyone was in the right place at the right time, and I was very lucky. Thanks to the expert care I received my children still have a dad, and my grandchildren a Grandpa around too.
Check Great Western Air Ambulance Charity Lottery results to see if you're a winner