It's Yours, It's A Charity, Keep It Flying!
Since 2008 we have been saving the lives of local people. 
We provide emergency care to people who are in a state so critical that they require the specialist skills of our team at the scene of the accident. Though we are part of the regional 999 response service and work closely with NHS hospitals, we are a charity entirely funded by local people just like you.
On average we attend 5 incidents each day - prioritising the most critical patients. We went on 1,735 missions in 2016 and need donations of over £3,000,000 each year to do it.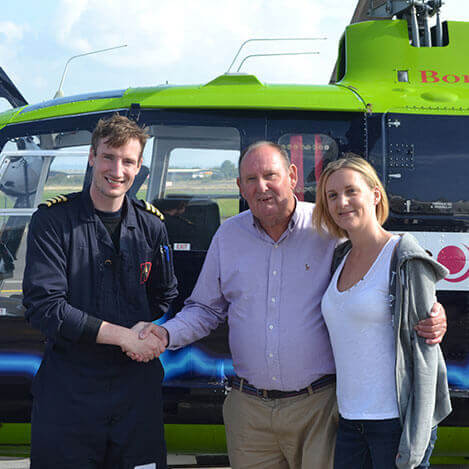 ---
Everyone was in the right place at the right time, and I was very lucky. Thanks to the expert care I received my children still have a dad, and my grandchildren a Grandpa around too.
Check the Air Ambulance Lottery results to see if you're a winner