GWAAC is the air ambulance for Bristol
Bristol is the lively, creative hub of the Southwest and the place we call home for our charity head office in Ashton Gate. Famed for the Clifton Suspension Bridge, Banksy's street art and the International Balloon Fiesta, there's always something happening in Bristol. As a result, this busy city sees a lot of action from our Critical Care Cars on the roads (467 missions in 2022).
Bristol also benefits from incredible medical facilities, like Southmead Hospital and Bristol Royal Infirmary, where many of the patients who require our services are taken – on the helicopter by us, via our critical care car, or by our friends out on the roads with the ambulance service.
With an amazing community atmosphere, fun-filled city-wide events and exceptional medical teams, Bristol is a great place to get involved in supporting your local air ambulance charity.
Please do get in touch if you would like to find out more about fundraising in the city or volunteering with us.
2022 Bristol missions in numbers: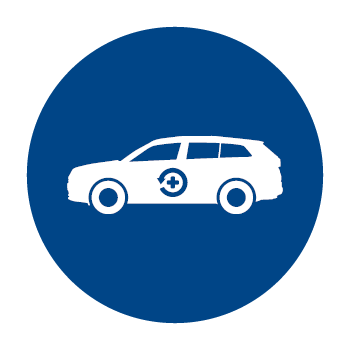 467 by Critical Care Car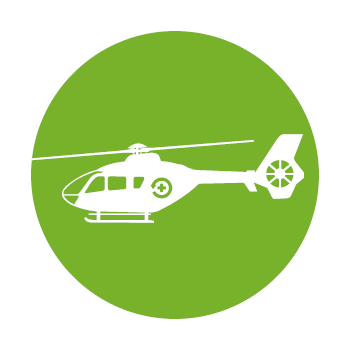 58 by Helicopter
Meet Jenny - Supporter Engagement Coordinator for Bristol
Jenny's Q&A
Bristol Hotspot
I love Wapping Wharf! I'm very food oriented so the sheer level of choice here is incredible, from burgers at Squeezed to pizzas at Bertha's or some small plates at Seven Lucky Gods – every option is so tasty!
Favourite fundraiser
I'm a big fan of a classic bake sale. I think there's something awesome about people rallying together, creating things by hand, and just making something happen to raise funds and save lives. I also think for a lot of people a bake sale is their first experience of fundraising, and you never know where it could take you next, a 10k, a head shave, a skydive?!
What Surprised You Most About GWAAC
It's really silly, but thinking about ambulances as 'land' ambulances, to differentiate our work in the air! It's amazing to see how closely the ambulance teams (land and air!) work together to give the patient the best possible care at every stage of the process – I had no idea that so much of the GWAAC crew's work is done in order to stabilise a patient enough for them to then be transported to hospital by 'land' ambulance.
Favourite Thing About Working for GWAAC
The people! Everyone on the team is so wonderful and friendly, the crew are knowledgeable and enthusiastic and obviously incredibly talented, and then our supporters (from volunteers to fundraisers and more) are so brilliant, creative, and dedicated. It's such a pleasure to be around such wonderful people day in day out.
Favourite food
Some form of delightful pastry – maybe an almond croissant or a cinnamon roll. A flat white and a fancy pastry is one of the ultimate treat breakfasts.
Top TV recommendation
I love it towards the end of the year when Great British Bake Off, Strictly Come Dancing and University Challenge are all on the television! I'm definitely one for cosy and comforting TV shows.
Join our mailing list to find out more about our work in Bristol