Cyclist needs critical care after collision with lorry
June 7, 2022
New community AED at Henbury Golf Club
June 17, 2022
Forrest Wheeler was a fit and healthy Gloucestershire man enjoying a parkrun on Sat 22nd April 2017 when he suffered a cardiac arrest. Five years on, Forrest is here to tell his story of what happened that day and to share the incredible chain of coincidences and unbelievable good luck that led to his survival.
Heart stops in Pittville Park
Forrest was one-third of the way around his first-ever parkrun at Pittville Park in Cheltenham, when he suffered a heart attack followed immediately by a cardiac arrest.
He can't remember much about that day; he can only remember pulling on his trainers and starting the run. His next memory is of waking from a coma on the following Monday. Forrest has had to rely on other people to fill him in on events.
In the right place at the right time
"Approximately 83 other people in the UK suffered out-of-hospital cardiac arrests on that day in April!! Seven of us survived to tell the tale."
This is Forrest's opening line in the volunteer talks he now gives for Great Western Air Ambulance Charity (GWAAC). It's a startling statistic.
Forrest considers himself to be very lucky; not to have had the cardiac arrest of course, but to have had the run of coincidences that saved his life:
Firstly, running behind him were three NHS professionals who were able to administer good quality CPR immediately after he collapsed
Secondly, there was a fire engine parked nearby with a defibrillator on board. Forrest received defibrillation within seven minutes of having the cardiac arrest
Thirdly, the GWAAC crew got to Forrest quickly, stabilised him and then got him to hospital fast.
The importance of CPR
Currently, only 8% of people who suffer an out-of-hospital cardiac arrest survive but receiving CPR within the first two minutes can double their chance of survival. Put simply, CPR is a way of moving blood to the brain which buys them more time.
With his wonderful sense of humour, Forrest describes the delivery of CPR by the three NHS professionals as, "tap-dancing on his chest." This "tap-dancing" bought Forrest time for the defibrillator to arrive to get his heart re-started.
Thank goodness for defibrillation
The next in the chain of coincidences was that Forrest just happened to collapse at the closest possible point on the course to a fire engine that was parked outside.
The fire crew had been waiting for a trainer to arrive in order that they could undertake an exercise. But luckily for Forrest, the trainer hadn't arrived at that time, and they were able to pick up the emergency call to help Forrest.
They ran to the scene armed with their Automatic External Defibrillator (AED) and gave Forrest three shocks as instructed by the machine.
Critical care delivered in race against time
Forrest was quickly moved into a road ambulance where the ambulance crew and a doctor (who also happened to have been running behind Forrest) tried to stabilise his condition. Whilst all this was going on, the 999 responders and ambulance crew decided that the specialist skills of GWAAC's Critical Care Team was needed.
On Arrival, the Critical Care Team undertook a full triage and decided to put Forrest into a medically induced coma to prevent any further damage to his brain. He was then swiftly transported to the Bristol Heart Institute where he immediately went into surgery to have four stents fitted.
And this is where Forrest's story gets even stranger… the cardiologist who fitted the stents happened to be the husband of the doctor who had been helping to stabilise Forrest in the ambulance.
Forrest's recovery was a little rocky to start with. During the 48 hours after having his stents fitted, his family was told to expect the worst. But fortunately, by Monday morning, he started to breathe independently and was chatting with his family.
After a week in hospital Forrest was discharged. He spent the next few months trying to come to terms with what had happened; it turns out, that's quite hard when you have no recollection. Forrest says, "It simply happened. One moment I was alive, the next dead, and then finally alive again."
Run, Forrest, run
Forrest started doing parkrun events because he wanted to stay healthy by running. Following the cardiac arrest, his love of running proved to be a real driver in his recovery. Forrest now heartily advocates parkrun events both for the health benefits, the social aspect and the sense of community (parkruns are free community events that are held all around the world).
Rather impressively, Forrest recently completed his 100th parkrun to mark the five-year anniversary of his cardiac arrest. He said, "The guys (GWAAC crew) should give themselves a pat on the back for getting me to that milestone."
Forrest was able to thank Pilot, Jim Green in person when he visited the airbase in May 2022. Jim said of Forrest: "It was great to see Forrest again. I'm so pleased that he has made a good recovery."

Words of advice from a cardiac arrest survivor
"If anyone takes anything away from my story, it's that if you have any hesitations about using a defibrillator – don't. My message is, just use it. The machine tells you what to do, it's so easy and it's better to give it a go than not try at all."
Do you have a patient story you'd like to share? We'd love to hear from you.
"Approximately 83 other people in the UK suffered out-of-hospital cardiac arrests on that day in April!!

Seven of us survived to tell the tale."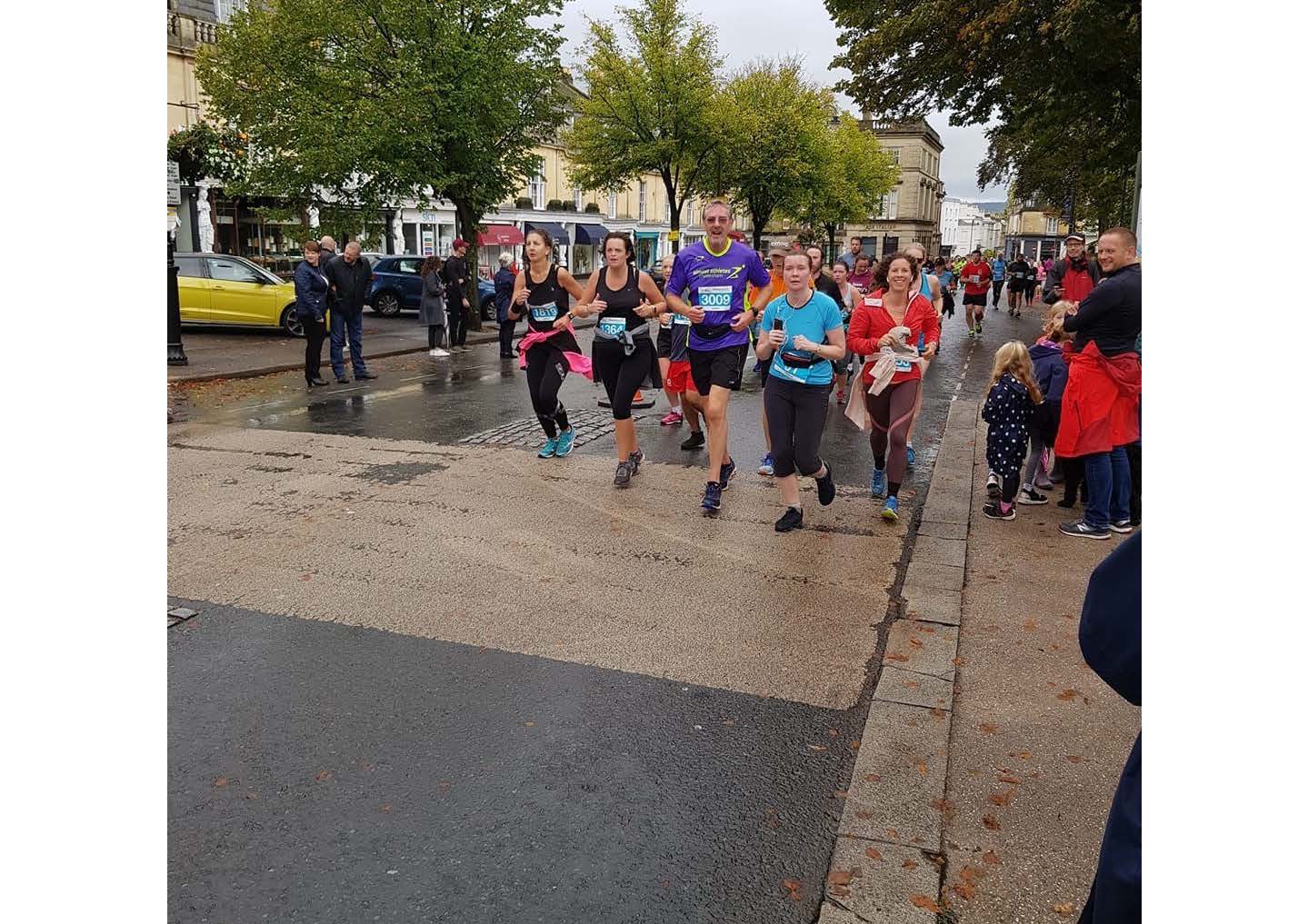 "If anyone takes anything away from my story, it's that if you have any hesitations about using a defibrillator – don't. My message is, just use it. The machine tells you what to do, it's so easy and it's better to give it a go than not try at all."