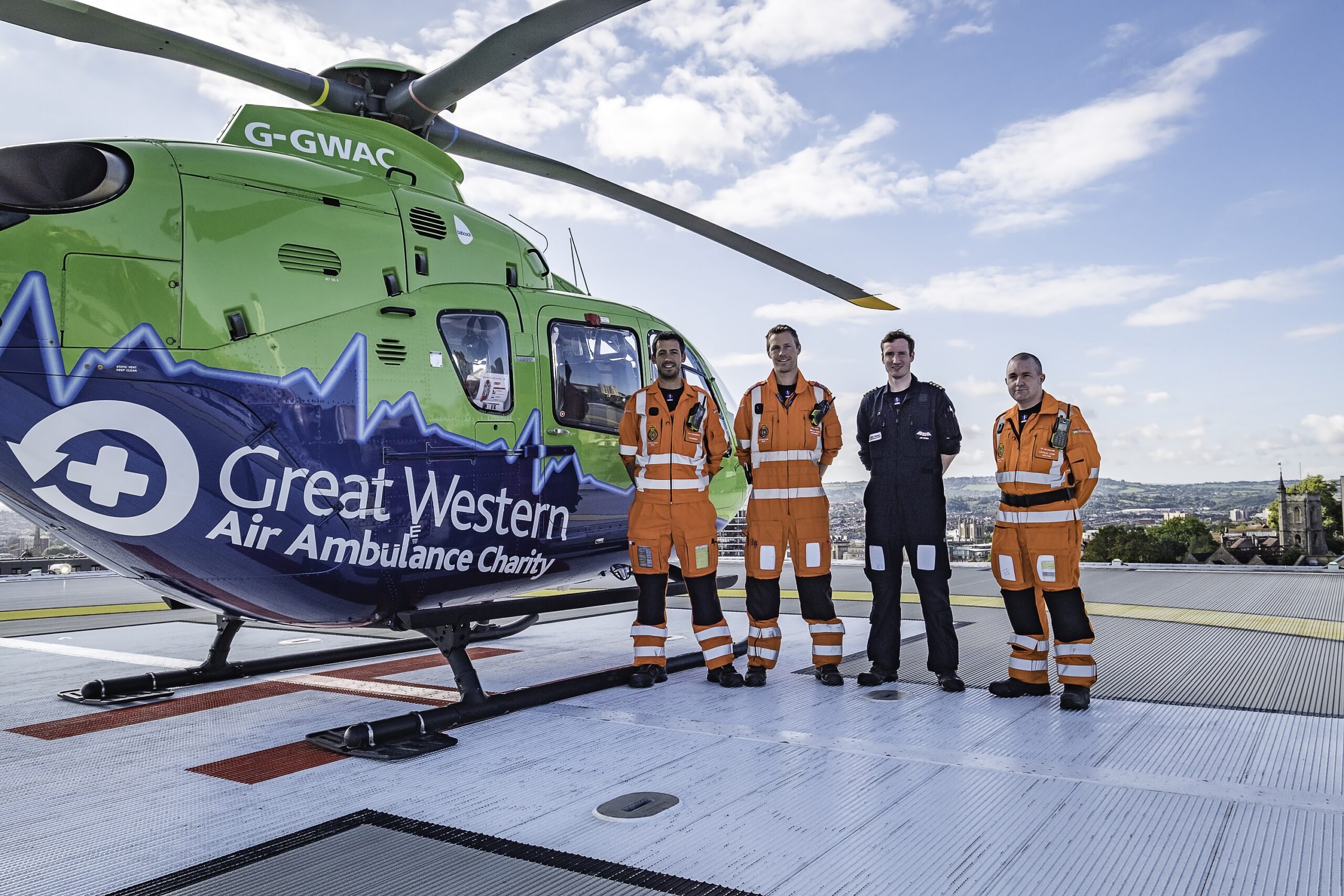 GWAAC to receive one-off government funding in response to COVID-19
May 22, 2020
Community Blog – let's hear it for Girlguiding
May 29, 2020
All this week, we have been thinking about mental health as part of Mental Health Awareness Week. This year's theme has been 'Kindness', which set us to thinking about what being kind to one another, and to ourselves, means to us here at GWAAC and for the rest of our community.
We were pretty chuffed to receive these pictures from Almondsbury CofE Primary School last week. The children wanted to say thank you to our crew and painted this amazing mural on their playground for our team to look out for from the air. Not only is the artwork amazing, but we were incredibly touched that our neighbours are looking out for us. Perhaps this is how you are showing kindness in your community - checking in with neighbours, passing the time of day over the garden gate, or banging those pots and pans together in your street on Thursday nights.
Maybe you are showing kindness by making sure that everyone in your community has what they need. Volunteers from all across the GWAAC patch have been sending our crew goodies, from Home Cooks Feeding the NHS bringing them delicious home-cooked meals, to our Cam & Dursley Supporters' Group who have been arranging deliveries of supplies to keep our team smiling.   
Now we don't want to get too scientific, but it is proven that volunteering has a positive impact on depression, life satisfaction, and wellbeing. It is also proven that kind people feel happier and have happier memories. Put simply: helping others makes you happy.  
We could provide you with links to papers that evidence these claims (and I'd be delighted to talk them through - let's arrange a Zoom call!) but we are in the fortunate position to feel the benefit of these acts of kindness every day. 
What's amazing - and here's one final science-y bit - research suggests that simply by counting acts of kindness in your daily life for one week, you will become happier and more grateful. So, in the interests of sharing, here are some of the acts of kindness I have experienced in the last seven days. Try counting for yourself and see how you feel. 
The Miscellany Choir in Clevedon have been selling CDs and made a donation to us here at GWAAC. 
One of our colleagues has spent the morning helping out one of our elderly supporters by installing a new video doorbell to help out with deliveries. 
Mike. What more can we say about Mike? Taking lockdown haircut problems to the extreme, Mike shaved his hair off. We think it's looking great! 
Some of our amazing volunteer sent a donation because they missed volunteering. They're still waving at the helicopter when they see it overhead though! 
The GWAAC desk jokes continue: "I've been learning German for 20 years. It's zwanzig Jahren."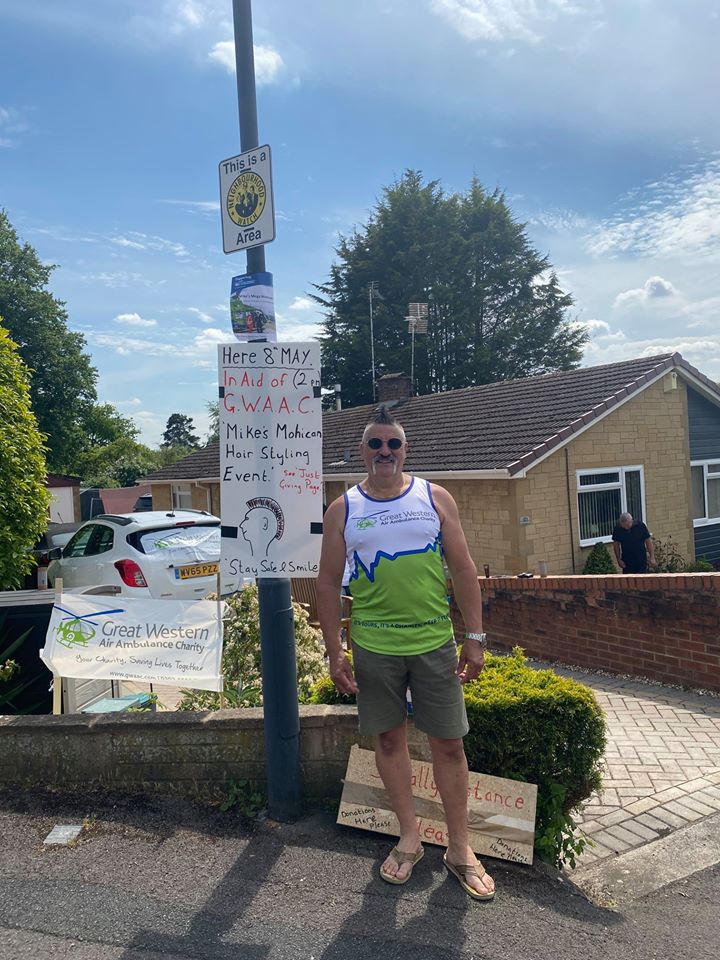 Our cat went missing - he's a big GWAAC supporter - and someone had taken down our number and was able to call us when they saw him. He's home safe and well, thanks to them. Coming to a GWAAC gazebo near you soon! 
Helping others really does make us happy. Remember how you felt when you watched DIY SOS last night? Kindness is infectious - it makes us feel better. We would love to hear some of your examples of kindness from your local community. And maybe you might want to join us and spread some joy for GWAAC. You can find out more about volunteering with our incredible GWAAC Ground Crew here, or make a contribution to our life-saving work here.

Have a great bank holiday weekend, and, of course, be kind to yourself and to each other.