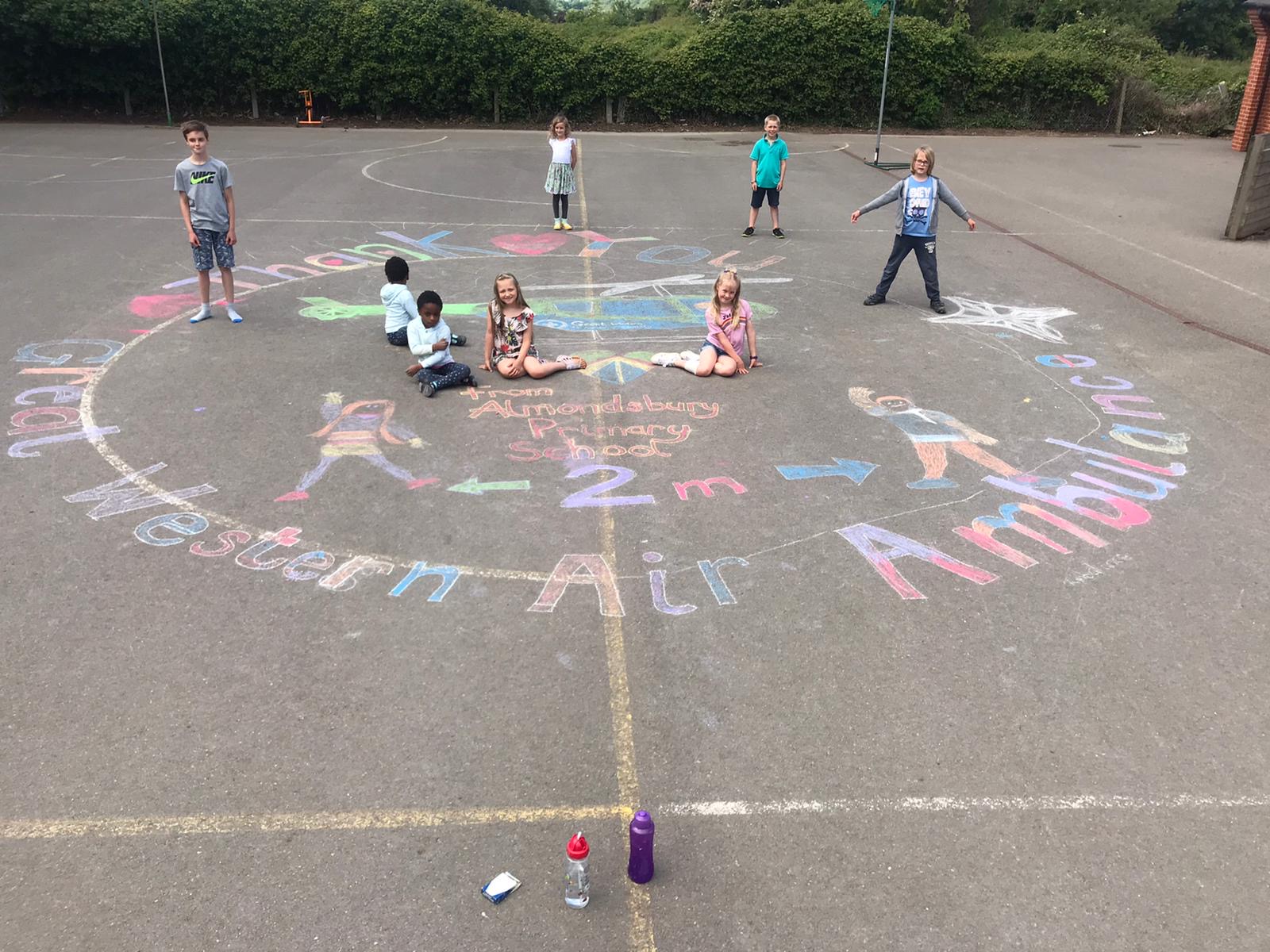 Community Blog – Not So Random Acts of Kindness
May 22, 2020
GWAAC Specialist Paramedic first in South West to be appointed in new advanced role
June 2, 2020
"Thank you for everything you have done and without you the World wouldn't be the same. You have helped us so much so thank you so much''  Sophie, 7, 39th Longwell Green Brownies
Continuing our weekly rambles into kindness, community, and the Great Western Air Ambulance Charity's fantastic supporters, let's hear it for Girlguiding! GWAAC has had the pleasure of partnering with Girlguiding Bristol & South Glos and Somerset North during 2019 and 2020, which saw us launch our Girlguiding Challenge Badge. This partnership has, so far, through these ridiculous Rainbows, brilliant Brownies, and gifted Guides, raised over £5000.00 towards our life-saving service, to the benefit of everyone within our shared community.
Cue virtual clap for all those involved.
In more normal days, I have the great privilege of communicating our work, misconceptions with it, and why we need to do everything we can to keep this community asset flying. When I do, and because I like other people to do my work for me, I usually start with a benign question like "what do we do?". I'm often surprised by how many think we are, literally, a flying ambulance and that we take a patient from the incident to hospital as quickly as possible…
Notwithstanding that we've got 'air ambulance', and that this is a small part of what we do, I'd like to bring Megan, 7, also from 39th Longwell Green Brownies, in to this blog to elaborate:
'we learnt that you use doctors who save peoples['] lives and we had someone visit and show us CPR and what to do in an emergency and it was really interesting. Thank you for doing a great job for the people'.
Well, thank YOU Megan for helping me explain this. Of course, it helps that we also have Specialist Paramedics in Critical Care, who together with our Critical Care Doctors and all the specialist equipment we carry means…hang on…let me bring another expert in to help me again:
'you are more like a flying hospital'  Ella, 158th Bristol Brownies
Yes. This is exactly what we do. And this is why we're so grateful to everyone from Girlguiding for helping us to spread awareness of this amazing community asset; we go to people having quite possibly their worst days, and thanks to our crew, there's a good chance that it won't be their last…
I often hear people say 'you never know when you need it', which is true, but our crew can only be there should we ever have the misfortune of requiring them, thanks to support from groups like Girlguiding.
"What a wonderful challenge badge. 4th Kingswood Brownies have enjoyed completing the badge and have held a "100 Activities in a Meeting" sponsored evening."
So what have these heli-helpers been up to?
Again, I'm going to hand over to the 2nd Stoke Lodge Brownies who managed to, wait for it, only managed to get themselves published in the Bradley Stoke Matters magazine! https://www.bradleystokematters.co.uk/wp-content/uploads/2019/11/LSGM-Dec-19-web2.pdf  (page 4)
Understandably their excellent list of unique activities caught the editor's eye (and getting published is one of the challenges in the pack…). They raised They raised £175 for their local air ambulance by:
"Making and flying aeroplanes and helicopters.
Making edible helicopters
Learning first aid
Sewing a hat for Charlie bear and learning how to draw him
Looking after Charlie bear for a week (a different Brownie takes him home each week)
Learning about famous people from our county
For our fundraising the girls had the challenge of covering a helicopter picture with coins. The girls' earned the coins by doing chores at home, making and selling things, one brownie organised and hosted a cake sale!"
In October last year, Bulwark Guides took on a sponsored Moon Walk and British Tree Challenge weekend in aid of GWAAC, raising over £400 for the charity as part of the challenge pack! We were so impressed that we wrote a little blog about their adventures: https://greatwesternairambulance.com/bulwark-guides-take-on-the-gwaac-challenge-badge/
the 158th Bristol Brownies wowed all of us with their amazing adventures on our Girlguiding Challenge Badge. From building our air base out of Lego (with a drip and stretcher, take note The LEGO Group, to resuscitating their teddies, the girls raised a whopping £114 towards their local air ambulance…BUT they didn't stop here and through giving their local church a bit of a polish they raised another £376.00!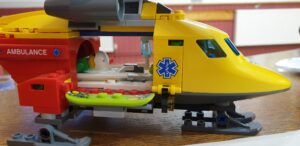 2nd Stoke Gifford Rainbows raised over £150 through a cake sale and raised awareness of our charity by decorating their phone box with our branding!
Aaaaaand let's not forget the 39th Longwell Green Brownies who wrote our crew some lovely cards…
There are so many amazing stories and adventures that we've been lucky enough to read and hear about. Thank you to you all from everyone at GWAAC.