Click and Collect
November 9, 2020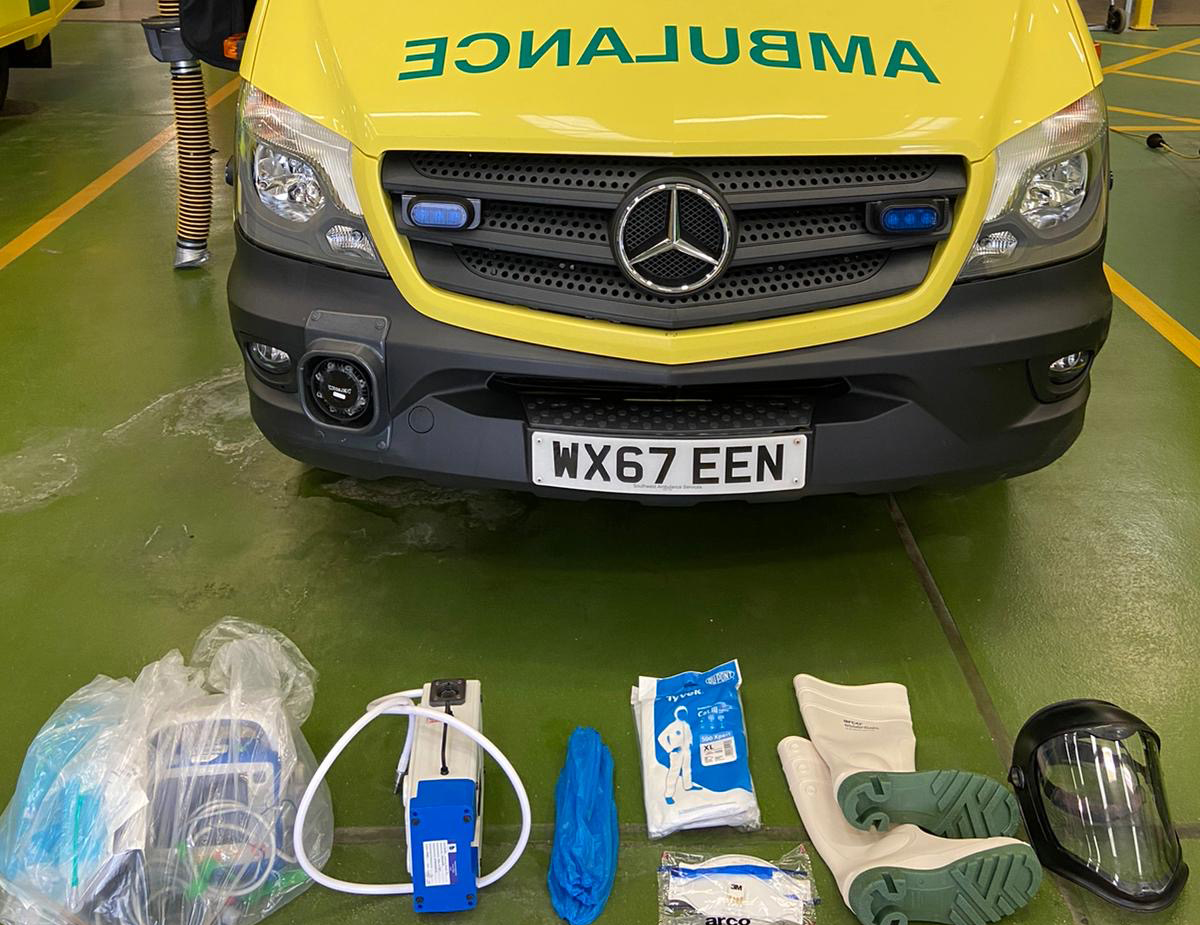 GWAAC Doctors and Paramedics assist with award-winning transfer service
November 27, 2020
We are excited to announce our latest partnership with watch-brand Zuludiver, who have developed and launched a new GWAAC branded watch strap. The Gloucester based company will donate £5 from every sale of these limited edition straps towards our lifesaving service.
The employees at Zuludiver know first-hand the difference our service can make. In 2017, our critical care team was called to one of their employees, Chris Hickey, after he suffered a cardiac arrest at home.
''Three years ago, we nearly lost Chris. In fact, he's been described by more than one person as a 'miracle'. And the fact that he's still with us now and looking seemingly indestructible is largely down to an incredibly special charity, the Great Western Air Ambulance Charity, which we are now raising money for via a distinctive NATO watch strap in their green and blue colours.''
To read more about Chris's story and why Zuludiver has chosen to support us visit: www.zuludiver.com/blogs/news/why-zuludiver-is-supporting-great-western-air-ambulance
When someone's life is on the line, time is of the essence and they need expert help fast. That's where we come in. Our team of specialist doctors and paramedics bring hospital level emergency care to people like Chris at speed, saving valuable time and giving them the best possible chance of a positive outcome.
We are very grateful for the support we receive from our local communities and businesses. Zuludiver has made 400 straps in total which will result in a £2,000 donation to GWAAC – the approximate cost of one lifesaving mission. To view Zuludiver's unique GWAAC inspired watchstrap and to sport one of your very own visit: https://www.zuludiver.com/collections/specialized-nato/products/great-western-air-ambulance-charity-nato-watch-strap?variant=37533986914500