What happens when you dial 999?
July 15, 2019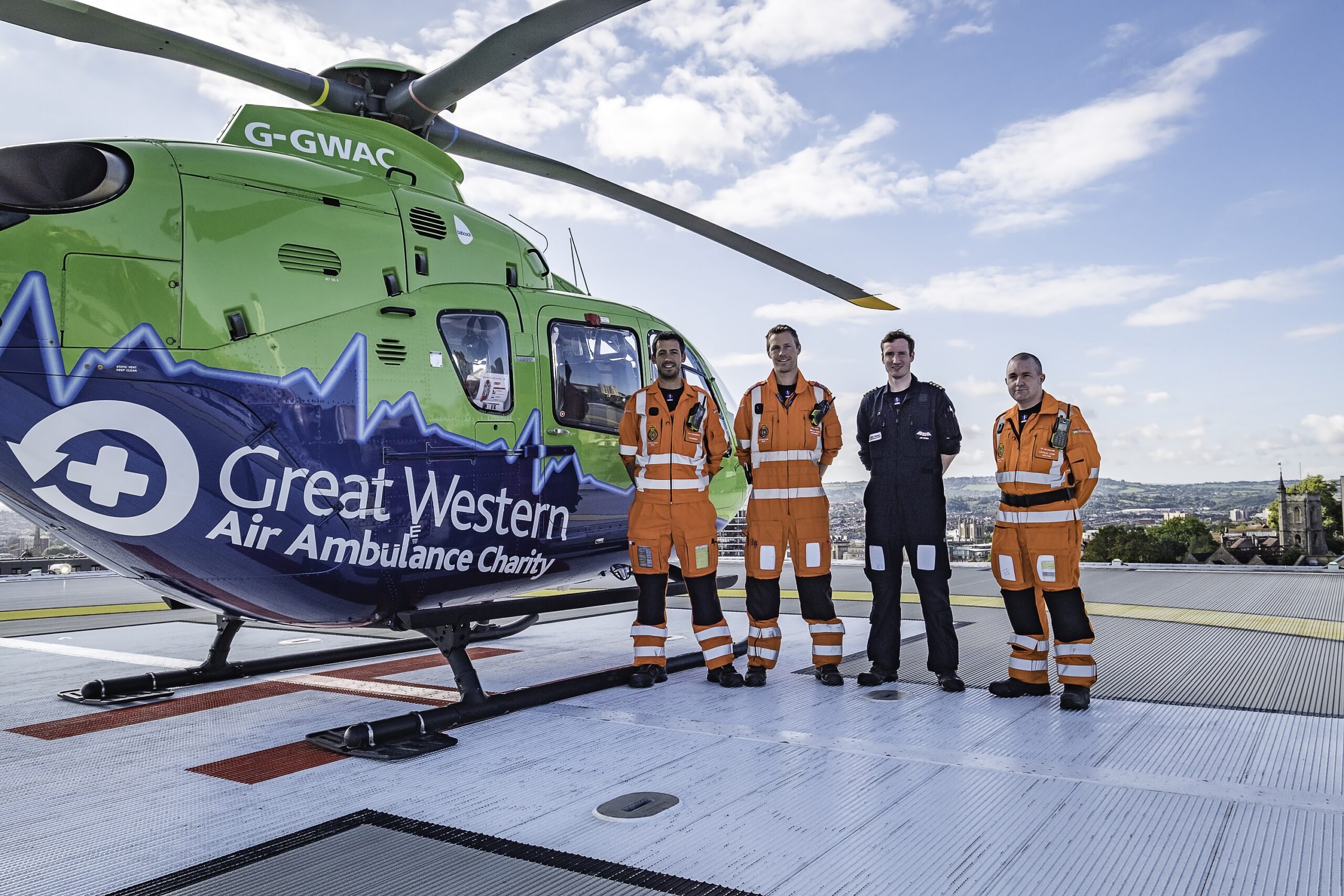 GWAAC successful in receiving one-off government grant
July 29, 2019
For many people, such as one of our supporters Sarah, the advent of a milestone birthday is a great opportunity to do something for charity whilst taking on a new challenge too!
Sarah Newall from Berkeley, Gloucestershire, took on a huge challenge for her 40th year – setting herself the task of completing 40 running events in aid of Great Western Air Ambulance Charity and another air ambulance – East Anglian Air Ambulance Charity.
Sarah chose to fundraise for us both because she had previously been attended by East Anglian Air Ambulance following a bad horse riding accident in rural Norfolk. Now living in rural Gloucestershire, she decided to also support GWAAC as her local air ambulance service and has raised over £2,000 for the life-saving charities so far.
Sarah recalls: "Over seven years ago I was in a pretty horrid horse riding accident, I was thrown from my horse in the middle of rural Norfolk, breaking my humerus and badly damaging all of the muscles in my collarbone. The air ambulance were quickly on scene to administer some very strong drugs and transport me safely to hospital. Without this amazing team, my journey to hospital would have been very long and very painful."
So at the beginning of her 40th year, Sarah was challenged by a good friend to sign up to 40 running events across the UK, from 10K's to half marathons, right up to the gruelling Manchester Marathon in April.
Her biggest achievement over the year has undoubtedly been this marathon. Not only was it a huge physical challenge, but an emotional run for Sarah and her husband Mark, who has been a huge support to her throughout the year.
Manchester is Mark's beloved hometown, and sadly, Mark suddenly lost his dad last October, making the weekend a memorable and emotional occasion for them both.
"It was phenomenal, when you get to the finish line, there's a big waiting area and a band playing. I finished the race and was trying to find Mark, and as I came round the corner they started playing our wedding song. You couldn't have planned it, it was really poignant," said Sarah.
Mark himself managed over 9 miles on the day, jumping on and off the metro link across Manchester to keep up with Sarah and her friend in order to cheer them on and take photos. Sarah completed the marathon in just over 5 hours, a fantastic achievement and a lovely way to celebrate the memory of Mark's dad in his home town.
Sarah followed a rigorous training programme for her 40 at 40 challenge, and training hard through the cold winter months was one of the biggest challenges. Training for the marathon, Sarah was running upward of 100 miles a month, and was lucky to have a good friend to run alongside.
"You've got to put the training in, I followed a rigorous training plan, I wanted to achieve it and do it properly, I didn't want to stop and I didn't want to fail. If I can run a marathon, anyone can run a marathon."
We highly value our wonderful fundraisers and the challenges they take on in aid of us, both personal and physical. If you're interested in entering a running event in aid of GWAAC, check out our events here.