Take on the Forest of Dean Spring Trails with Team GWAAC
February 18, 2019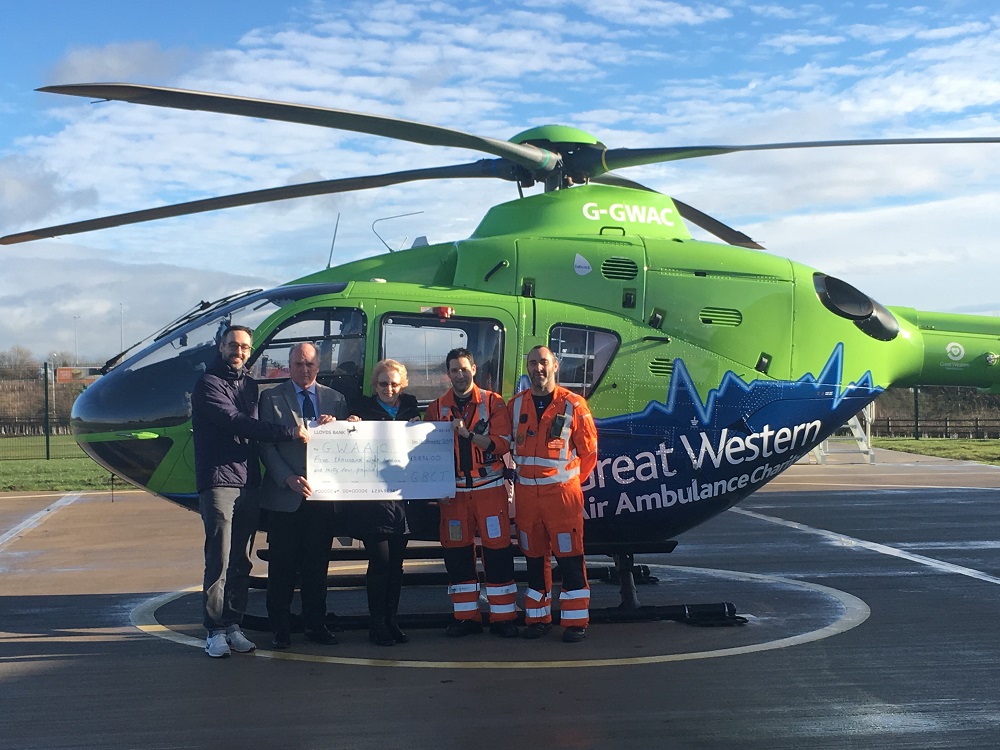 George Bairstow Charitable Trust help fund life-saving Heart Starters programme
March 4, 2019
We're looking for people to join Team GWAAC in the Great Bristol 10K on Sunday 5th May. With some of our very own Charity Team already signed up to one of the biggest 10K events in the country, who's going to take on a challenge and join them?
We're offering half price entry to the race at just £15, whilst asking members to pledge a fundraising target of £175 to help us raise the funds needed to stay operational each year.
Despite increasing demand, our life-saving charity receives no day-to-day funding from the government and we rely solely on events such as this, and people like you to keep us flying. We provide the air ambulance and critical care services to Bristol and surrounding areas, attending to over 1,800 incidents last year, over 30% of which were in Bristol alone.
Last year, Ali Layard took on the 10K for GWAAC, after we attended to an incident in 2012 which saw him sustain major injuries to both legs and being told he may never walk again. Six years later, Ali completed the Bristol 10K along with his father, and GWAAC Paramedic Pete who attended to Ali's incident.
It's for people like Ali that we've been inspired here in the Charity Office to take on the 10K challenge, and if we can do it – so can you!
The 6.1 mile route is one of the most scenic in the country, taking on some of Bristol's iconic sights along the way, from the historic harbourside to the Avon Gorge and the Clifton Suspension Bridge, and best of all, it's a flat course – suitable for all! Whether you're a beginner or an experienced runner, the atmosphere on the day of the Bristol 10K is sure to get you flying across that finish line.
With over 12,000 runners last year, the event is renowned for the huge turn out and support from crowds on the day, cheering on the runners.
If you're interested in joining Team GWAAC for the 10K, email joe.hughes@gwaac.com or register online below.