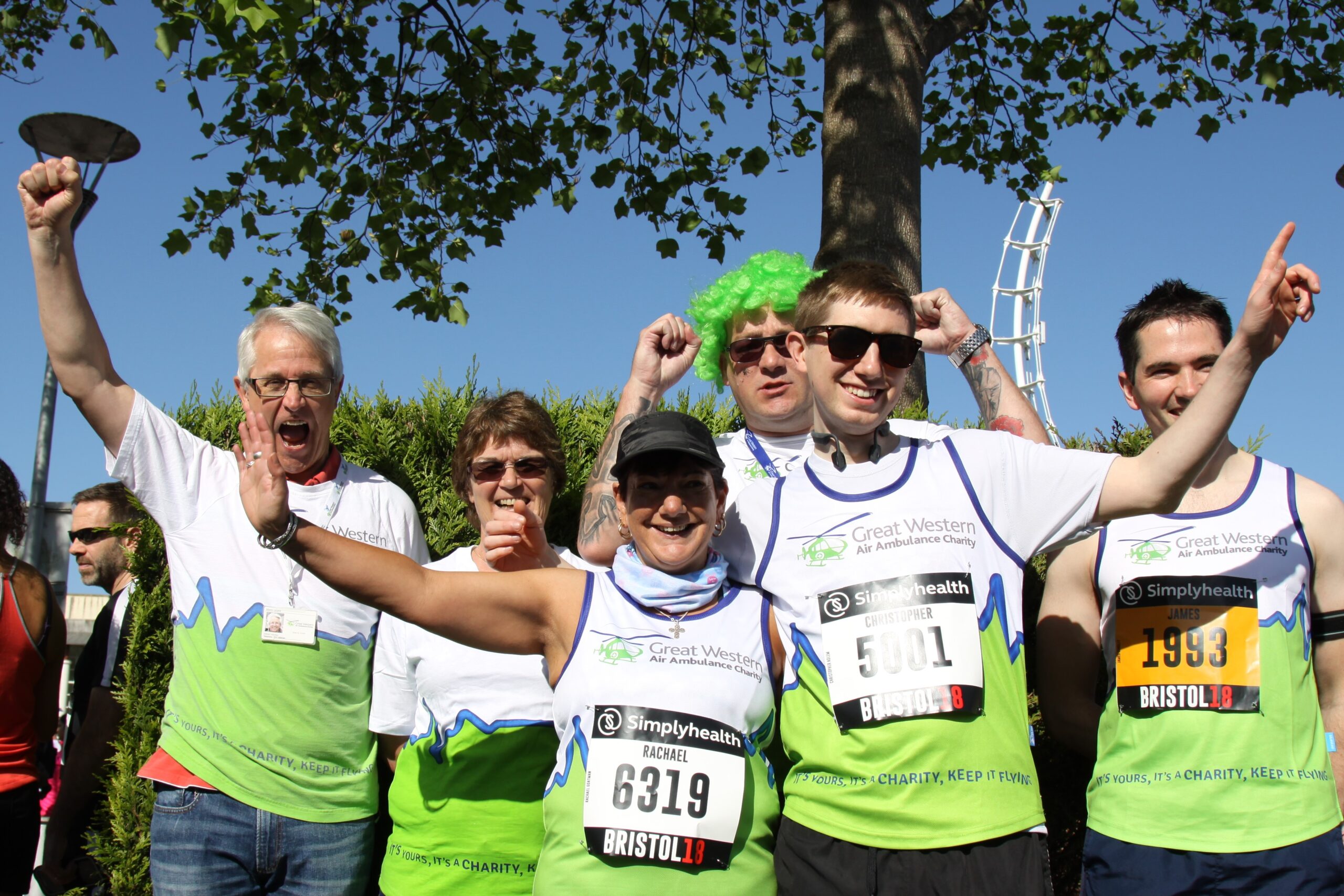 Run the Great Bristol 10K for your local air ambulance
February 18, 2019
#StorminNorman set to take on highest free standing mountain in the world!
March 11, 2019
Great Western Air Ambulance Charity (GWAAC) would like to say a huge thank you to the George Bairstow Charitable Trust for their support and generosity in providing over £5,000 for our Great Western Heart Starters programme.
Trustees Maria and Vivian Bairstow visited GWAAC's new air base last month to present £5,834 to go towards our Great Western Heart Starters (GWHS) programme, a training initiative aimed at teaching school pupils in years 8 – 10 how to confidently administer CPR and use an Automated External Defibrillator (AED).
The George Bairstow Charitable Trust was created in memory of George, who sadly lost his life at the age of 26 in a car accident. George dedicated a lot of his life to charity, with a passion for charitable healthcare, from volunteering with St Johns Ambulance working as an AED trainer, to becoming lead manager for the Lord Mayor of London's AED project.
The Trust is dedicated to empowering local communities by supporting the provision of emergency aid, encouraging volunteering and enhancement of skills amongst young people.
Trustee Ian Cressey said: "George was an incredibly passionate supporter of first aid training, personally training hundreds of his fellow Durham University students in the British Heart Foundation's Heartstart programme. The GBCT is proud to be continuing to support GWAAC's Heart Starters programme in George's name and we wish it every success."
The money donated to GWAAC will help us reach more school pupils across the region, teaching them vital life-saving skills. Over 35% of the charity's call-outs in 2018 were to cardiac arrests. When someone suffers a cardiac arrest, time is of the essence, and receiving effective CPR within the first two minutes can double their chance of survival. The Great Western Heart Starters programme aims to create a generation of lifesavers across the region.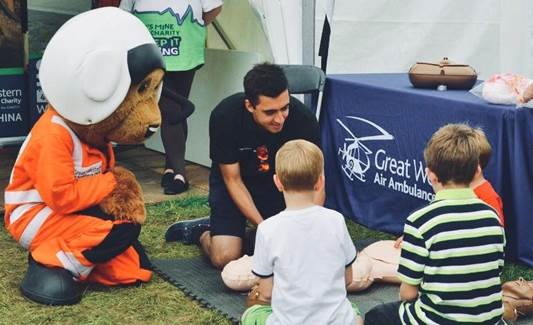 Claire Harmer, Heart Starters Coordinator at GWAAC, said: "We are so grateful for this fantastic grant that will enable us to reach more students across our region and deliver this lifesaving training. Our vision is that every student in our region leaves school with the ability to deliver basic life support in an emergency. We'd like to thank George Bairstow Charitable Trust for helping us take a step nearer to achieving this aim."
The sessions are delivered by a team of medical professionals, who volunteer their time to deliver the workshops. In 2018, GWHS trained almost 1,000 pupils across the region how to deliver bystander CPR to those in need.