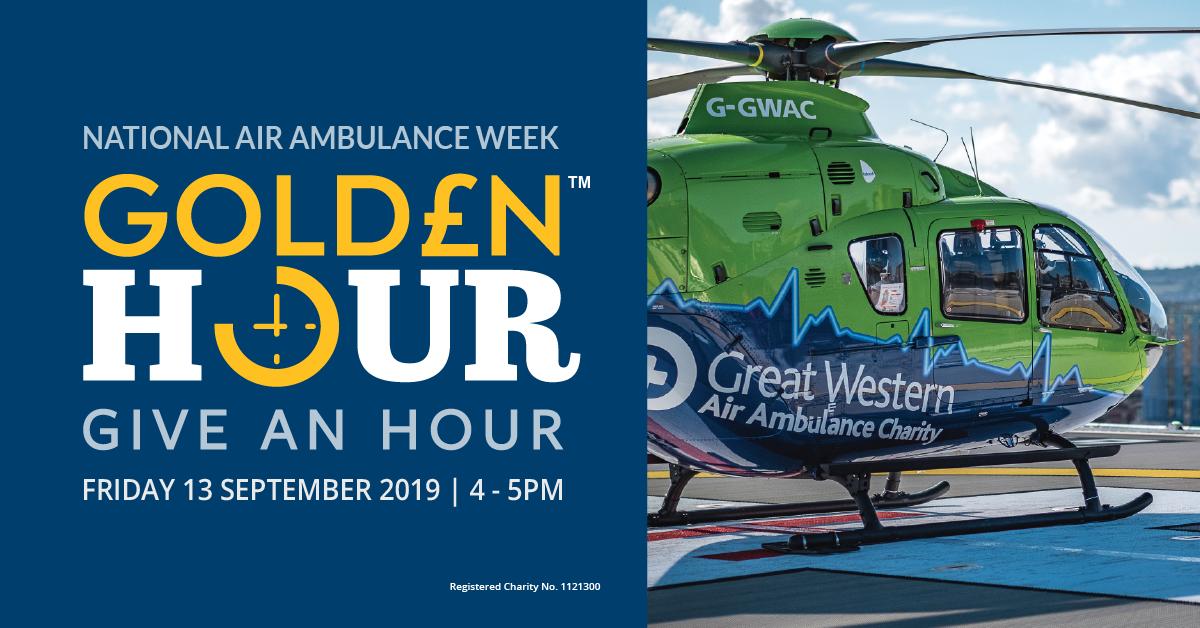 National Air Ambulance Week – Golden Hour, Give an Hour
September 10, 2019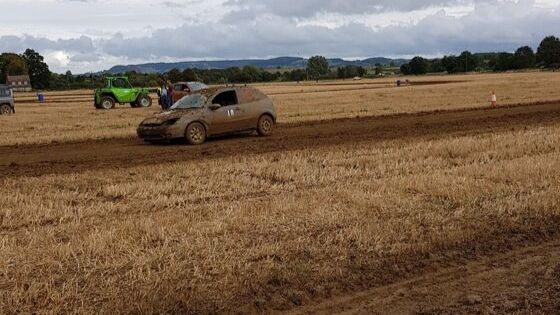 Thanks to the organisers of the Hurst Challenge
September 23, 2019
Every mother's worst nightmare became a reality for Sarah Child when she received a call informing her that her daughter, Michelle, 21, had fallen off her horse and was in need of an ambulance.
Back home on their farm in Rockhampton, Michelle and her sister Rachel had been riding in a field behind the house, when Michelle took what seemed like a low impact fall when sat stationary on her horse. Running over to Michelle, Rachel thought she had just broken her arm, it wasn't until she reached her sister that she realised Michelle was unconscious.
Whilst on the phone to 999, Michelle's breathing kept stopping and starting. Every time her dad, Richard, went to start CPR, Michelle would wake again, getting increasingly agitated each time. Her symptoms suggested she could have a brain injury, and so our Critical Care Team were called, landing in the field with Critical Care Doctors Ed Valentine and Andy Lockyer on board.
Sarah, Michelle's mother explains: "The nearer I got to home without hearing anything from them, the more I panicked. When I got home I couldn't park the car as there were about six emergency vehicles. By the time I got there, they had already intubated Michelle and were just about to take her off. I just felt really numb."
Michelle was intubated at the scene by the Critical Care Team, sedating her at the scene and taking over her breathing to stabilise her before travelling in a land ambulance to Southmead Hospital, which is the Major Trauma Centre. By the time Michelle's family arrived she was already in a CT scan, and they were able to briefly see her before she was taken down to theatre where she needed to have a monitor put into her brain to measure any swelling she had suffered from the fall.
Luckily, Michelle's brain hadn't swollen but her heart rate kept dropping very low and so she was kept under sedation and monitored heavily. Sarah continues:
"It hadn't sunk in how bad it was. It was when the nurse said that it can help to keep a diary for someone who is unconscious, and I suddenly thought, she's not going to wake up, I don't know when she will wake up."
A week later, Michelle started opening her eyes, and after 2 weeks she started to come round properly. Michelle had no shortage of visitors whilst she was in hospital, with family members visiting every day and rallying around her for support.
After three weeks in hospital, Michelle was allowed home with her family, and this is when "the hard work began" explains Sarah.
"I think that's when I realised how poorly she really was, she didn't get hungry, she didn't get thirsty, if you didn't tell her to do something, it wouldn't happen. Just coming downstairs would absolutely exhaust her and she didn't have proper sleep, it was almost like she was unconscious again."
In April 2019, the family decided to get back in touch with GWAAC and came to the air base to meet the crew who had attended to Michelle.
"It was hard for me to get back in touch," says Sarah, "I was really nervous about ringing and then you all made it so easy. Ed was amazing, and it was great to be able to say thank you to the people who have done so much for us, because without them things could have been really, really different. She might not have made it."
GWAAC Lead Doctor, Ed Valentine, who attended to Michelle's incident, said:
"As one of the Doctors from the GWAAC Critical Care team who cared for Michelle immediately following her serious horse riding accident, it was truly amazing to meet up again with her and her family at the Air Base. Getting the chance to see the recovery Michelle is making and knowing that we played a crucial part in her treatment really made this an extremely special visit, and reinforces why the team are so passionate about the job we do."
Michelle is now back riding at home on the farm, taking it easy but doing what she loves, surrounded by her family and her puppy, Pebbles, who was a huge support in her long road to recovery.
If you know someone who was helped by Great Western Air Ambulance Charity and would like to get back in touch to visit the air base and meet the crew, or to share your story and help us raise awareness like Sarah and Michelle, please contact pr@gwaac.com or call the office on 0303 4444 999 – we would love to hear from you!