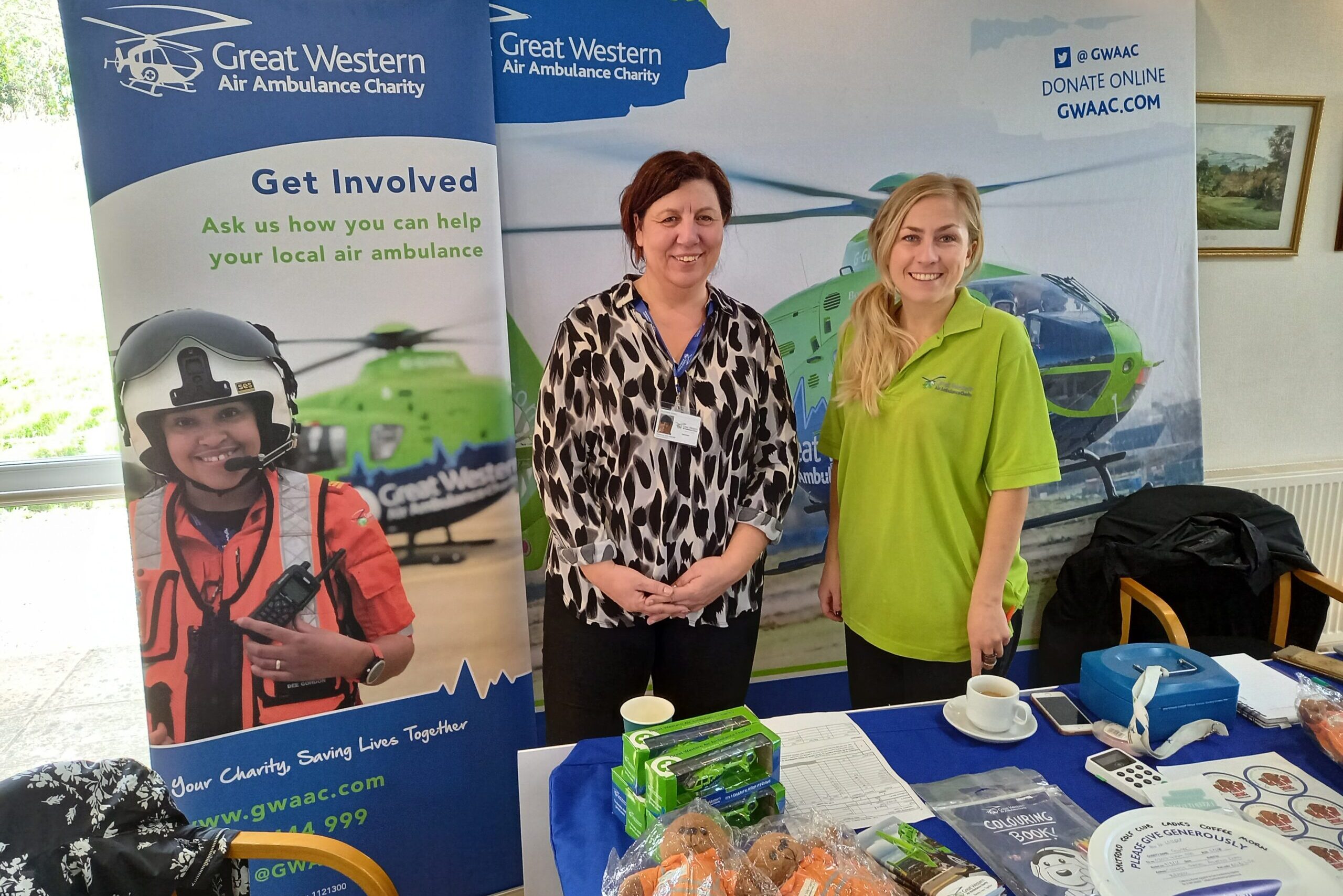 A coffee morning with the Saltford Ladies
April 8, 2022
Mud Masters for GWAAC
April 21, 2022
We at Great Western Air Ambulance Charity (GWAAC) are incredibly privileged to have a committed set of supporters that take great pride in raising money for their local air ambulance. Whether they are crazy enough to take on mammoth challenges or want to do something less physically gruelling. There are countless ways for our supporters to come together and help raise vital funds for our service.
An example of some crazy supporters that have recently done some challenge fundraising for GWAAC are the "Tufthorn Trotters".
The Tufthorn Trotters set off on an incredible marathon walk around the Forest of Dean in support of Gloucestershire's air ambulance. The team, made up of regulars from the Tufthorn Inn in Coleford, took on the challenge as part of the pub's ongoing fundraising efforts in support of Great Western Air Ambulance Charity. And with their own charity beer - Tufty Trotters - to look forward to on their return to the pub, it's no surprise the team absolutely smashed their challenge, finishing the 26.23 miles in a little over 11 hours.
To date the team have raised over £1,300, taking the pub's overall total to nearly £10,000 to date. Hitting this milestone would mean that the pub has helped fund five lifesaving missions! A huge thank you to the Tufthorn Trotters for all their hard work and dedication. Cheers!
If you've got what it takes to step-up to a marathon challenge, you can find out more about getting involved here.