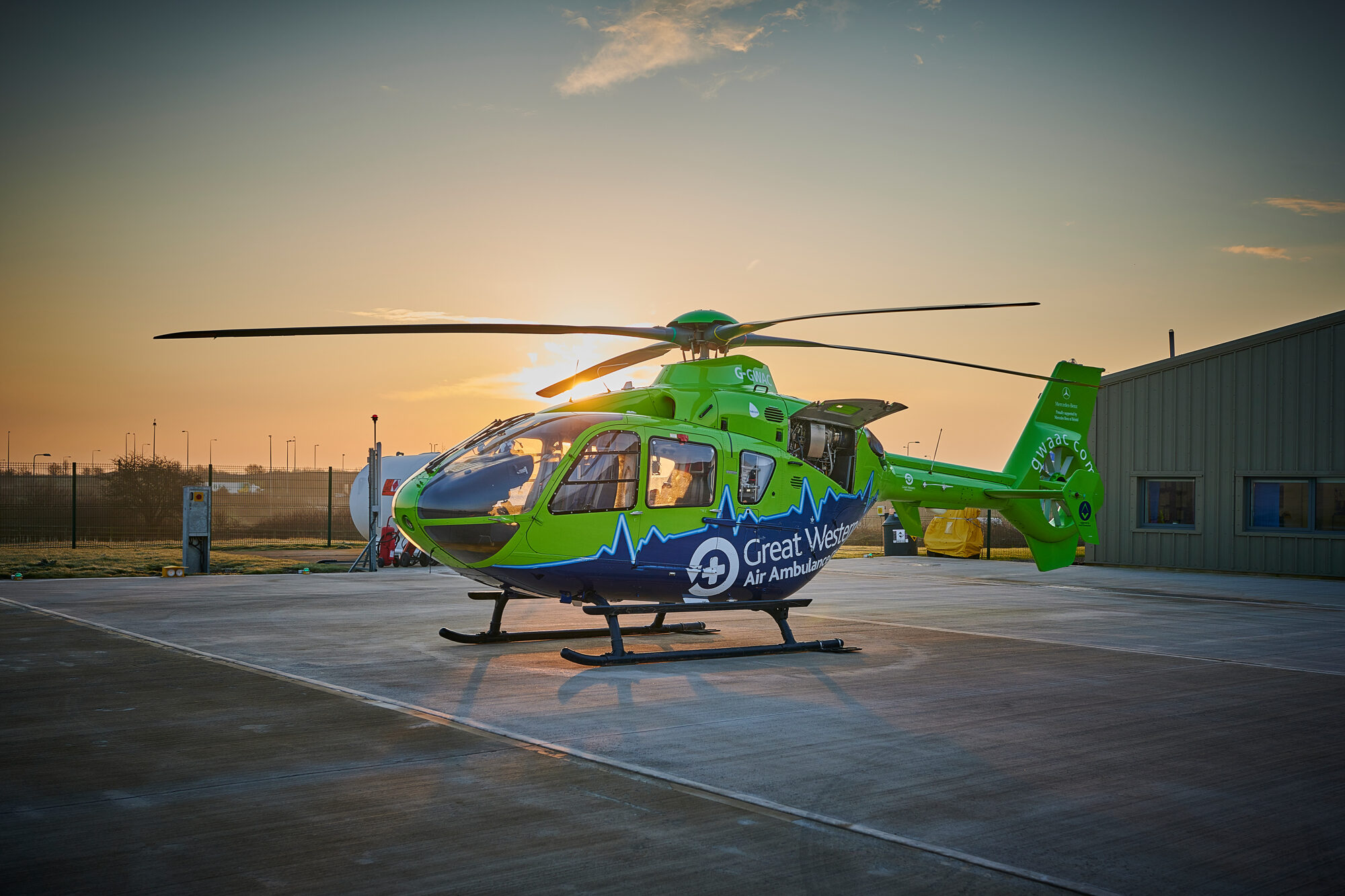 Jayne McKinlay – An international, lifesaving Doctor in the GWAAC team
March 8, 2022
Marathon effort from the Tufthorn Trotters
April 14, 2022
On a beautifully sunny Thursday on 10th March, Great Western Air Ambulance Charity (GWAAC) attended Saltford Ladies coffee morning at Saltford Golf Course. GWAAC were selected for the second year in a row to be the Ladies Section's charity of the year. 
There was a wide array of well stocked stalls, selling artwork, bric-a-brac, donated clothes and shoes, golfing accessories and of course the famous cake stand — which was the first to sell out! 
The atmosphere was buzzing with a great show of members, friends and family and an incredible total of £2919.13 was raised from the day.
Philippa, Supporter Engagement Coordinator at GWAAC, said "We are so grateful to Chris, Jean, and the entirety of Saltford Ladies for all the hard work that went into the day and for their continued support. Our incredible community and volunteers giving time to events like this means we can continue the lifesaving work we do across Bath and North East Somerset. It really does mean so much!'
Saltford Ladies said:
"GWAAC was chosen because in recent years, the Air Ambulance has been scrambled to attend to incidents on the golf course itself.  Members and friends of the Club donated items for sale and local businesses gave generously to the raffle. Thanks to everybody who made this event such a success."


The Saltford Ladies kindly donated all the unsold wares to GWAAC's Yate charity shop, who were delighted to have such a huge array of items.
Charity Shop Manager, Marwa, said "We were lucky enough to receive a large donation of clothing surplus from the coffee morning! All fabulous quality and customers have been loving it all. Thank you for all your support, we couldn't do it without you!"
"GWAAC was chosen because in recent years, the Air Ambulance has been scrambled to attend to incidents on the golf course itself.  Members and friends of the Club donated items for sale and local businesses gave generously to the raffle. Thanks to everybody who made this event such a success."