Great Western Air Ambulance Charity and the Bristol International Balloon Fiesta
July 25, 2022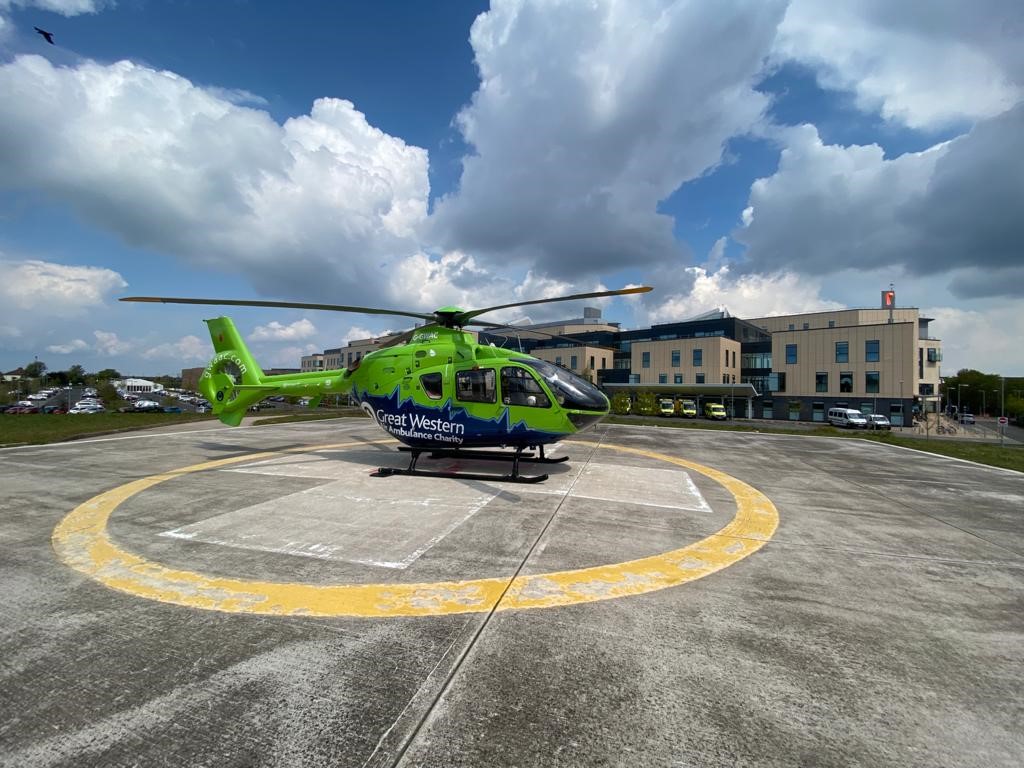 What is a Major Trauma Centre and how does it help save lives?
August 16, 2022
A GWAAC team were at Millennium Square Friday 29 July to teach CPR and Automated External Defibrillator (AED) usage. The event coincided with the unveiling of a public access defibrillator in memory of Sam Polledri, who suffered a fatal cardiac arrest nearby earlier this year.
The team consisted of Heartstarters volunteers and Specialist Paramedics  in Critical Care Callum and Jack and Critical Care Doctor Tim Godfrey. The hope is that the skills being taught that day will help save lives of some of the people who suffer out of hospital cardiac arrests every day.
People like 24 year old Sam Polledri who suffered a cardiac arrest on Millennium Square in February of this year. Sam's death was a tragedy that might have been avoided if he'd had access to a community defibrillator. Where he collapsed, he was surrounded by five AEDs, but none were accessible to the public. 
Sam's family has since been pouring their efforts into trying to save other lives in his name. The Sam Polledri Foundation (through GWAAC) is aiming to install public access defibrillators in as many places as possible. The first was unveiled on this day, with two more to follow at Downs Café and in Stoke Bishop by the Co-Op.

The event was attended by members of Sam's family and friends from the rugby community. Sam's mum Louise had this to say:
 "Sam was beautiful on the outside but most importantly he was so beautiful on the inside.
In his honour we have raised enough money to install our first public access defibrillator in Millennium square, Bristol, where he tragically passed. To save other lives in Sam's name, he would want us to do this".
We The Curious are fully supporting Sam's family and their cause. In addition to installing the AED and plaque in Sam's memory, they are also renaming the bench near Sam's memorial and planting forget-me-nots in Sam's memorial garden behind it. Their collaboration and support has been hugely appreciated by Sam's family and GWAAC.
The value of early CPR and AED use
In 2021 GWAAC were called to over 500 cardiac arrest patients. Every year in the UK 30,000 people suffer an out-of-hospital cardiac arrest. For every minute that passes, a person's chance of survival goes down by 10%. Sadly, only 1 in 10 survive.
Right now, only 40% of people receive early CPR and fewer than 2% have a defibrillator used prior to the ambulance arriving.
Early bystander CPR can double or triple the victim's chance of survival from cardiac arrest. CPR plus defibrillation within 3–5 min of collapse can produce survival rates as high as 49–75%.
GWAAC's Great Western Heartstarters takes volunteers to schools to teach the next generation of lifesavers. In the 2021-22 academic year they taught 3,496 students these vital skills.
GWAAC's public access defibrillator campaign makes it easy for people to place an AED on a building or street. GWAAC is working with HeartSafe to provide an all-in-one AED package including training, support with maintenance and help with fundraising for the package.
This summer GWAAC is teaming up with the other four South West Air ambulance charities and South Western Ambulance Services (SWASFT) in their Saving Lives Together campaign. The aim of the campaign is for everyone to:
Know their exact location, in case of an emergency
Learn CPR
Know the location of their nearest public access defibrillator