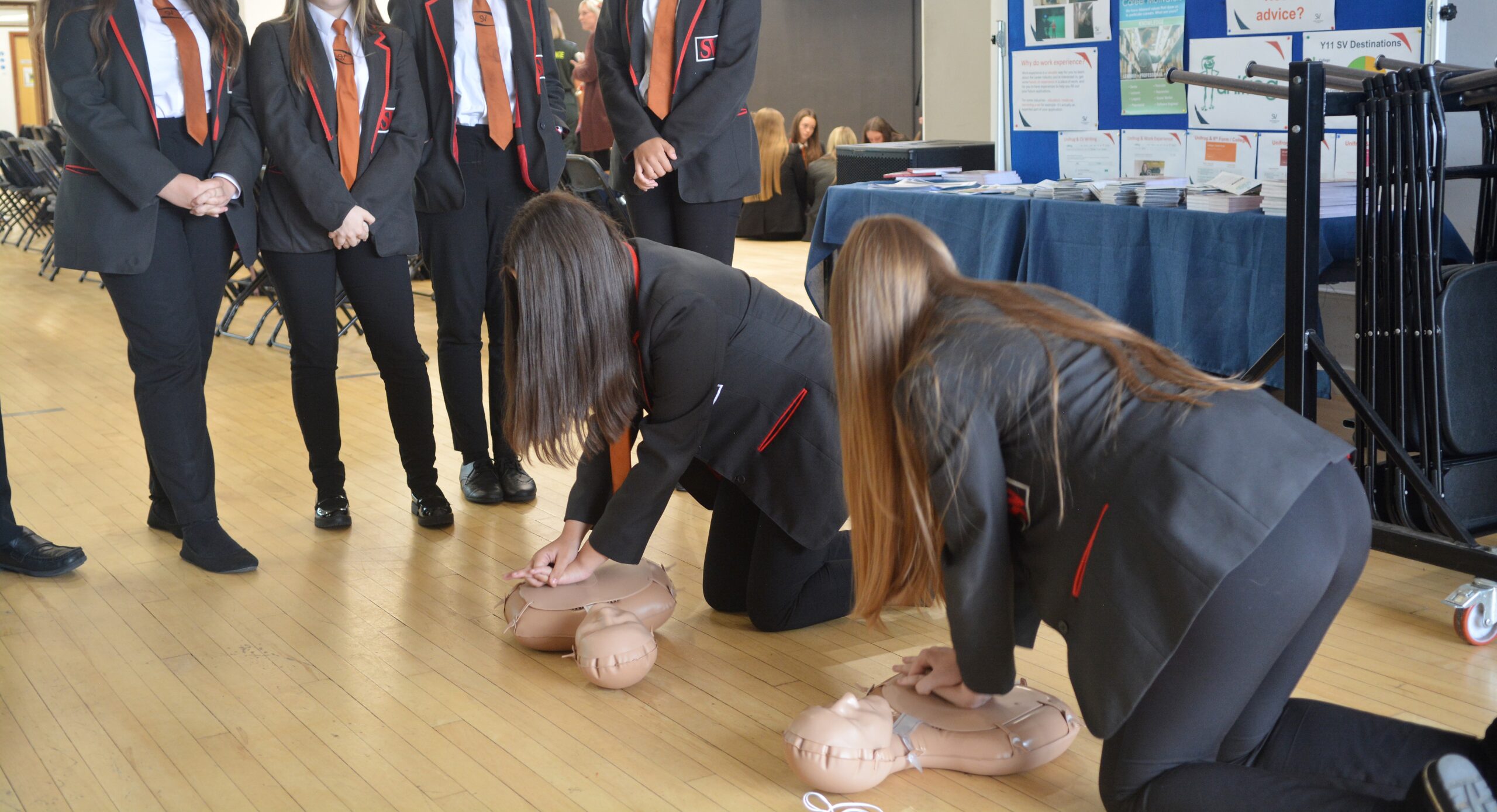 Being a Heartstarters volunteer – part two
July 14, 2022
Launch of community defibrillator at We The Curious
August 5, 2022
For the first time since 2019, the Bristol International Balloon Fiesta (BIBF) returns to Ashton Court in its traditional format. We are delighted to have been named as one of two official charity partners for the fiesta this year, alongside Teenage Cancer Trust. For the last two years, BIBF has continued the fiesta's legacy by hosting a virtual fiesta in 2020, followed by last year's Fiesta Fortnight that saw hundreds of balloons take off from multiple locations. However, with COVID-19 restrictions lifted, the fiesta is now back in its original weekend format, running from Thursday 11 – Sunday 14 August.
What is the Bristol International Balloon Fiesta?
For those that haven't attended BIBF before, it is an amazing weekend consisting of live music, a fun fair, display arena, and most importantly, a collection of some of the most interesting and unique hot air balloons that you will see!
What will GWAAC bring to the festivities?
Our team will be in attendance on all four days and we cannot wait. During the weekend we will be looking forward to meeting and chatting to our existing supporters, as well as introducing people to the work that we do that would have otherwise been unaware. We will also be providing bystander CPR and defibrillator training to attendees on Friday and Saturday, courtesy of our Great Western Heartstarters volunteers.
Pop along to our stall where there will be a variety of activities going on across the weekend. From scavenger hunts to crafting activities and aeroplane games, team GWAAC will be on hand to play and make with you and your families, whilst helping guests learn a little more about the life saving work their crew does across Bristol and beyond. There will even be some special Night Glow face painting for Thursday afternoon and Saturday evening Fiesta visitors.
To top things off, on Saturday, Helimed 65 will be making a very special guest appearance. Our helicopter will be located at the fiesta from 10:00-16:00, with an opportunity for attendees to have a look a guided tour of the helicopter and see the sort of equipment we have onboard from 10:30-15:20. We know what you might be thinking; "if the helicopter is going to be based at Ashton Court for the day, what will happen to the patients that need your help?" Well, we are incredibly lucky that our helicopter is provided to us by Babcock, who will be providing our operating crew with a stand in helicopter for the day! There will be also opportunities to meet some of their Specialist Paramedics and Doctors across the weekend – look for the orange flight suits!
If you are visiting the Bristol International Balloon Fiesta, swing by and say hello to us!
(images courtesy of Adam Blake and Kate Williams-Brown)