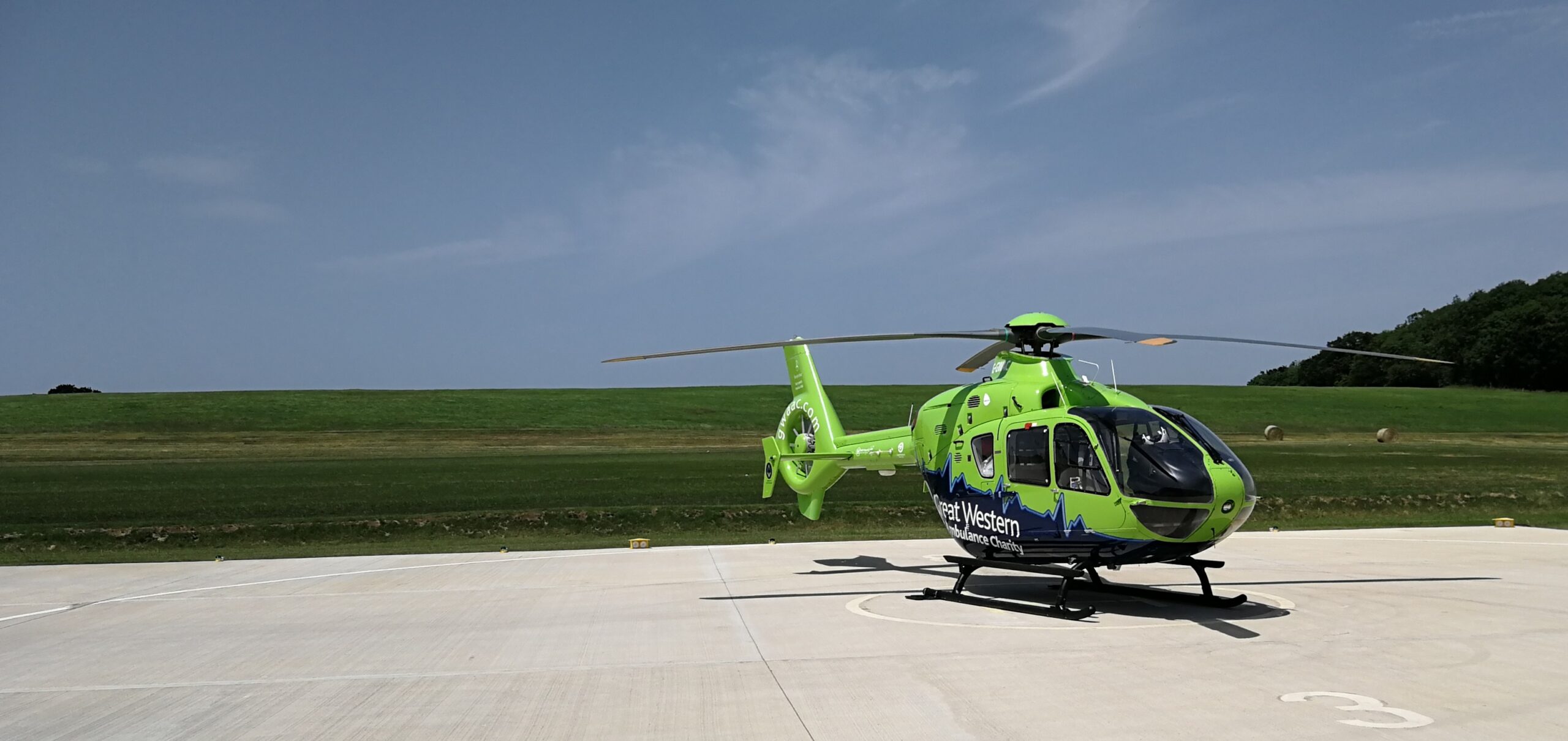 Gloucestershire Hauliers Ball raises over £16,000 for their local air ambulance!
October 11, 2019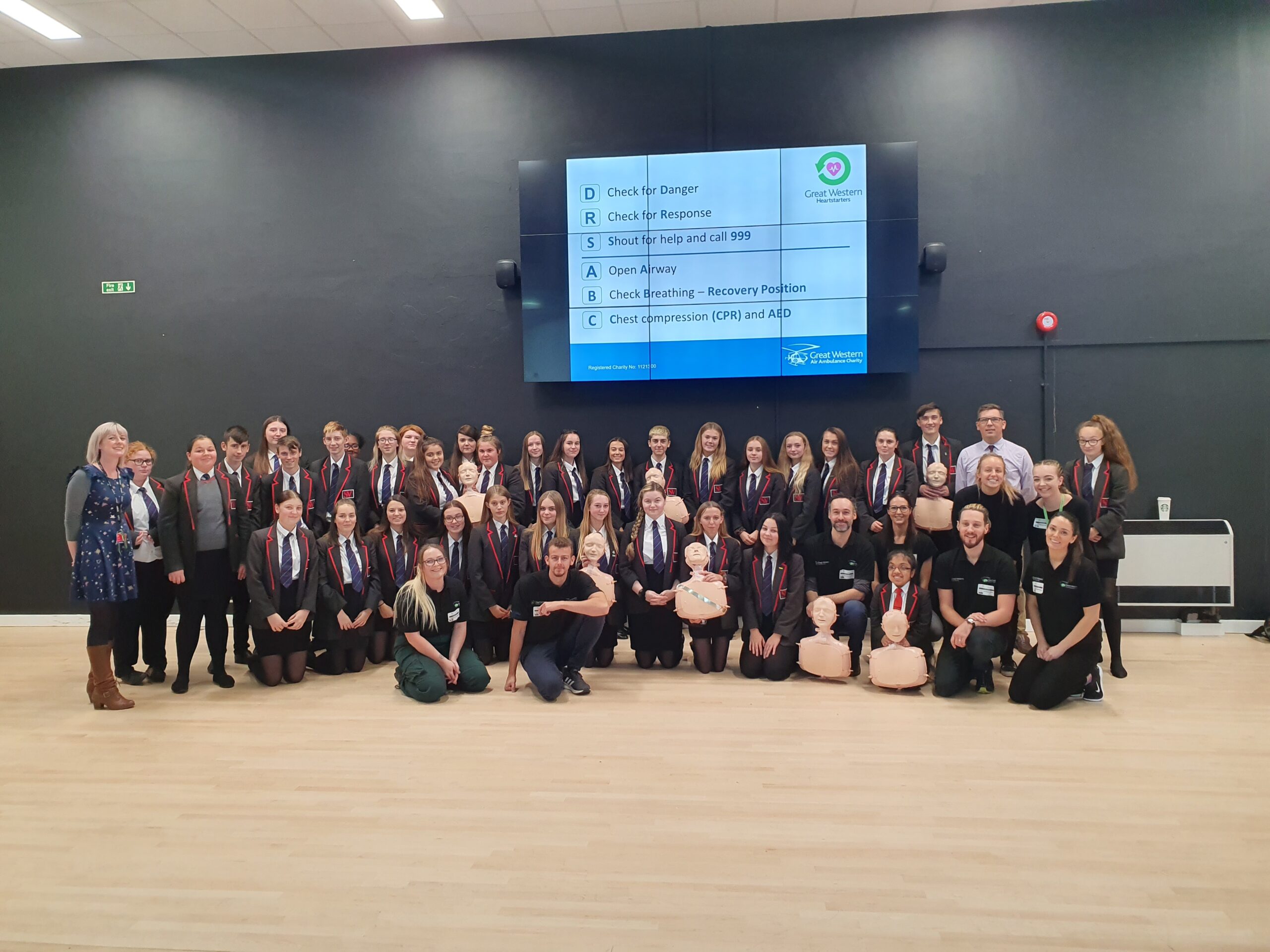 Great Western Heartstarters delivers first session in Gloucestershire on Restart a Heart Day
October 16, 2019
We are excited to announce that Great Western Air Ambulance Charity (GWAAC) has been chosen as this year's Captains' Charity at Mendip Spring Golf Club. The club, situated just outside Congresbury, celebrated the partnership with us at their Captains' Drive In Event on 5th October 2019. 
 Dressed as Doctors and Specialist Paramedics in Critical Care, the Captains emerged from behind the trees, after our Critical Care Team landed in our distinctive lime green helicopter on the first fairway to celebrate the launch of the partnership.
Initiation started by each of the Club Captain Nick Patel, Ladies' Captain Sheila Claxton, and Seniors' Captain Roger Brigland taking to the tee to launch their first drives. This was followed by a shot gun start where 116 members competed in an enjoyable round of golf on a well manicured course.
Nick, Sheila, Roger, decided on GWAAC in order to support their work as North Somerset's local air ambulance charity. Nick Patel, Club Captain said: "We  chose this charity from a list of many worthy causes. I discovered when I was on the board of North Bristol NHS Trust that the air ambulance filled a vital gap in emergency response and saved lives. And it relies on charitable funding."
GWAAC Community Fundraising Coordinator, Ian Cantoni, said: "We are really looking forward to working with everyone at Mendip Spring for the coming year. It really is a fantastic club and we are delighted to have been chosen as Charity of the Year. Here at Great Western Air Ambulance Charity we are so proud to serve the people of North Somerset – none of our life-saving work would be possible without our fantastic community supporters. We wish Nick, Sheila, and Roger a successful year on the course and can't wait for a fantastic year of fundraising off it!"
We provide the Critical Care Team and air ambulance service in North Somerset and the surrounding counties. GWAAC's team of Doctors and Specialist Paramedics treat people at the scene, on the road, and in the air, providing complex interventions to stabilise the patient and give them the best chance of a positive outcome.