Community Blog – Ways to donate at home
April 9, 2020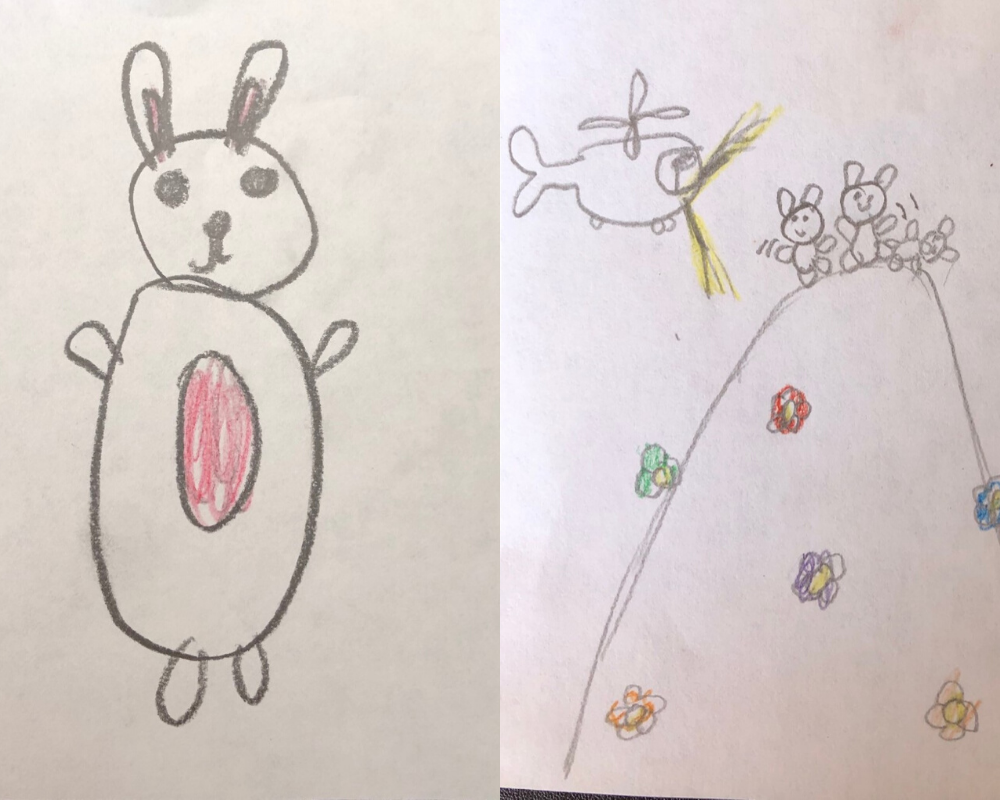 Fufu's trip to the hospital – Kaitlyn Flint's Great Western Story
April 17, 2020
As of Friday 10th April, Great Western Air Ambulance Charity (GWAAC) are supplying Specialist Paramedics in Critical Care to assist in transferring critically ill COVID-19 patients between hospitals in the region, supporting the NHS in the fight against the virus.
Members of their crew will be joining part of a multi-disciplinary team carrying out inter-hospital transfers for intensive care COVID-19 patients who require advanced respiratory support. GWAAC's Specialist Paramedics are trained to an advanced level in pre-hospital emergency care, and are highly experienced in treating seriously unwell patients. The crew have been responding to COVID-19 cases as part of their daily operations for the past few weeks, however, this is the first time they will be using their advanced skills and resources to assist with transferring patients from one hospital to another.
Today, GWAAC Specialist Paramedic in Critical Care, James Yates, is the first crew member from the charity to stand ready to assist the NHS with COVID-19 transfers.
James says: "If we get a transfer then I'll be the first GWAAC Specialist Paramedic to be involved with a COVID-19 transfer. I'm a bit nervous about facing the virus in its most devastating form, but I'm pleased to use my skills to support our NHS colleagues and tackle this virus together."
GWAAC crew will be carrying state-of-the-art equipment, including Zoll Z Vent ventilators, which allow them to quickly and effectively initiate oxygenation and treatment to patients needing respiratory support, from infants to adults.
GWAAC Lead Doctor, Ed Valentine, said: "By adapting our approach our team are able to increase capacity for complex transfers involving COVID-19 patients."
Throughout the COVID-19 outbreak, GWAAC have continued to monitor the situation closely and adapt to the ever-changing environment. This has involved taking extra precautions to do their best to remain fully operational, including providing their crew with extra Personal Protective Equipment (PPE). Any COVID-19 transfers that the charity's crew undertake will be in addition to their normal service, staffed separately, and not taking resources away from local communities. Their service currently remains fully operational, delivering emergency care to those in need.
As a charity, GWAAC receives no day-to-day funding from the Government and can only continue to be there for people in urgent need with the public's help. For anyone who wishes to, donations are welcome online at www.gwaac.com/donate.
Anna Perry, Chief Executive at GWAAC said:
"Our team are doing a fantastic job and by loaning our crew with specialist skills and state of the art equipment, we are taking swift action in the best interests of patients across our region.
"I want to thank our Critical Care Team who remain on the frontline in the fight against COVID-19, standing ready to support our communities. We all need to do our bit, to reduce pressure on services - by staying at home where possible."