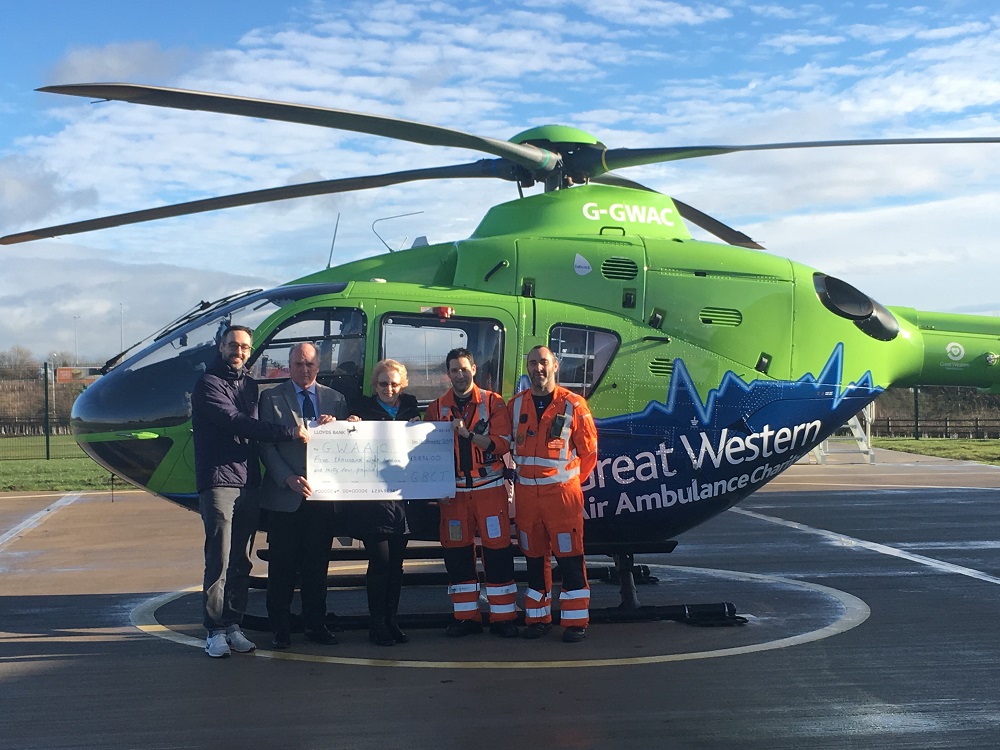 George Bairstow Charitable Trust help fund life-saving Heart Starters programme
March 4, 2019
GWAAC chosen as Bristol Airport's 2019 Charity Partner
March 18, 2019
Norman Shanks is set to conquer Africa's highest peak, Mt Kilimanjaro, this September 2019 in aid of GWAAC. Norman from Northern Ireland has been an inspiration to us all at GWAAC, has decided to take on this incredible challenge at the age of 74 raising vital funds for the charity that saved one of his friend's lives a few years ago.
Norman known to his friends and family as #StorminNorman achieved this fitting nickname due to his many past achievements.
Having a particular interest in aviation, he served in the Royal Air Force (RAF) for 33 years maintaining the aircrafts. It was also during his time in the RAF that Norman realised his passion for mountaineering.
Norman joined the mountaineering club within the RAF, and took over leadership when he was posted to RAF Lyneham. He led the group on numerous overseas expeditions every year and trained young airmen to complete the Ten Tors on Dartmoor.  
In his life-time he has 'stormed' his way over many peaks across the world. Norway, Switzerland, South America, 100 miles across the Dolomites and conquering Mount Kenya are just a few places he has explored and conquered. Closer to home he has also completed the Munroes – 284 mountains over 3,000 feet.
Since retiring, he has not given up on his love for mountaineering either. Norman ran the Duke of Edinburgh scheme and helped deliver parts of the award scheme within prisons. Dedicated to the community and the RAF it comes as no surprise that Norman was awarded with an MBE for his many years of outstanding service.
Although he has given more than enough in his life-time, he will be taking on the challenge of climbing Kilimanjaro with 2 of his old friends from the RAF.
Speaking to Norman he told us: ''If Kilimanjaro is such a big challenge I want to do it for a big charity and one that saved a good friend of mine.''
Equipped with plenty of knowledge and experience #StorminNorman is ready to take on the mountain and has planned plenty of training in the Brecon Beacons and Snowdonia. Although he is slightly concerned about not being as fit as he once was, he looks forward to fulfilling a dream of his.
So far he has raised over £500 for GWAAC, and aims to raise an astonishing amount of £6000.
If you'd like to donate to #StorminNormans big challenge and help our life-saving service then please visit his Just Giving page here: https://www.justgiving.com/fundraising/norman-shanks