Maria's Story
August 27, 2019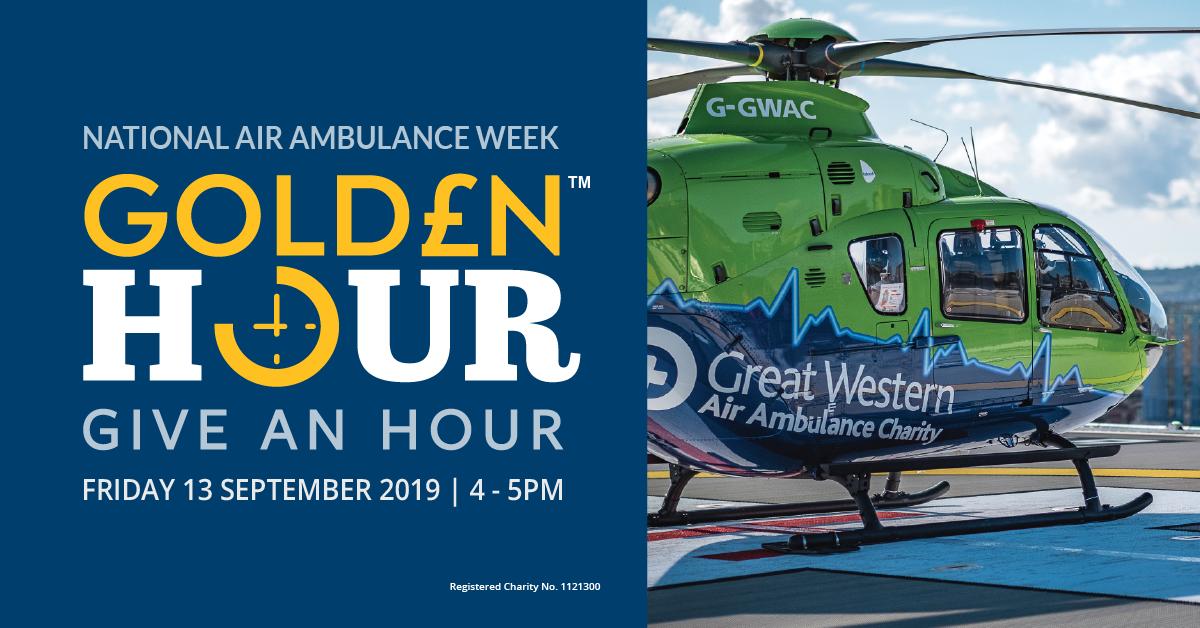 National Air Ambulance Week – Golden Hour, Give an Hour
September 10, 2019
Here at GWAAC, we are always pleased to hear from the people that we have attended. What's more, many of our patients – like Sallyanne Haigh – go on to raise money for the charity, helping to keep our vital service flying.
Sallyanne is holding a charity ball this September in aid of Great Western Air Ambulance Charity after our Critical Care Team treated her following a riding accident.
Back in October 2015, Sallyanne's life changed forever whilst she was out horse riding in the Gloucestershire countryside. Our team were called to her aid after her horse refused a fence, toppled backwards and landed on her whilst she was still in the saddle.
As she fell, Sallyanne heard the horrifying sound of her back crack. She hit the ground with the horse on top of her, then everything went white. Although she was conscious and remembers most things, this was the moment when she believes her spinal cord was severed.
"I was in absolute agony," remembers Sallyanne, "I've never had pain like it before. It felt like there were bricks on my chest and back, and I was frightened, very frightened. I knew it was bad, as I couldn't feel my legs." Paramedics from the Ambulance Service rushed to the scene, and soon realised that her injuries were critical. This was when our specialist team were called to the incident.
Eight minutes after the call came through to our base our highly trained Critical Care team arrived by helicopter and were at Sallyanne's side. Sallyanne was airlifted to Southmead, where it was confirmed that she had broken her back in several places and sustained an injury to her spinal cord. She is now paralysed from the waist down, and will be impacted by the accident for the rest of her life. However, with the support of her family, including her children, Harry and Stella, Sallyanne has striven to re-build her life and has proven to be an inspiration to all around her.
"I'm now back in the saddle. I have been classified as a Para-grade II rider by British Dressage and am working slowly towards riding again in para-dressage for the South West British Para-Equestrian team."
With her positive and can-do attitude Sallyanne has achieved many great things since the incident. She has now incredibly decided to hold a charity ball to raise funds for the charity and to thank the team that attended to her.
Critical Care Doctor Ed Valentine who was part of that team says:
''On behalf of Great Western Air Ambulance Charity, I would like to say how absolutely delighted we all are that Sallyanne is raising money for us. The money raised will go towards ensuring that our team can continue to deliver top quality, cutting edge pre-hospital emergency care to critically ill patients around our region.''
The Black Tie Ball will be held on the 28th September 2019 at the Grand Hotel in Bristol. Tickets cost £45 per person which includes a 3-course meal and an evening of entertainment.
If you'd like to purchase a ticket to help us continue to be there for people like Sallyanne then please email airball280919@gmail.com.
For more information on our life-saving service visit here!