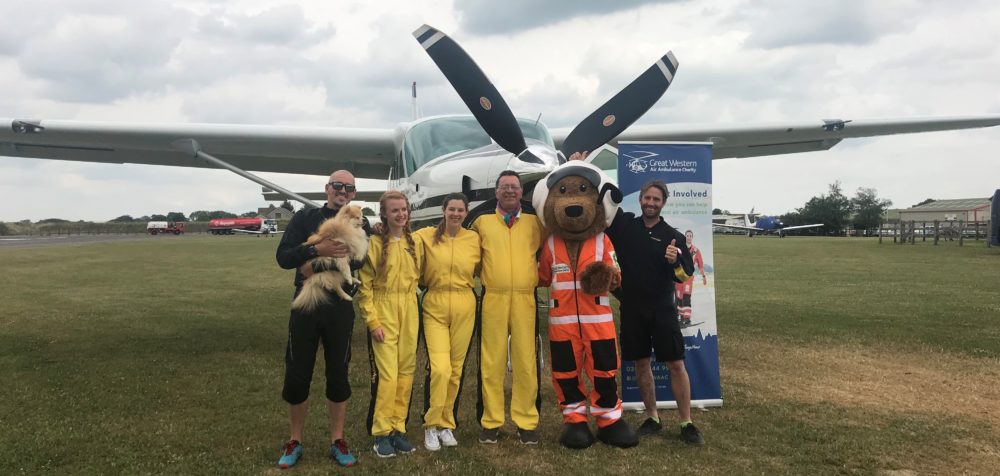 Brave GWAAC supporters take to the skies for a 15,000ft skydive!
August 19, 2019
Former patient holds charity ball in aid of GWAAC!
September 3, 2019
Everyone likes to make the most of a day off work, and for Maria, she had planned to spend hers with her youngest daughter and her friend riding out with her pony, Demo.
"Monday 10th October started off as a typical day for me, it was my day off work and myself, my youngest daughter and our friend went up to our ponies in Bleadon, Weston-Super-Mare, I decided to ride Demo, my pony, out for a bit, then when I got back to the yard I attached him to the cart and rode him out sitting in the card with my friend walking beside.

"Everything was fine until Demo decided to bolt off and although I managed to control him for some time, somehow I came off and was seriously injured."
Maria was left with serious injuries and in need of critical care, fast. Our crew were called, and within in just 4 minutes were in the air and en route to the scene. On arrival they discovered the severe extent of Maria's injuries, with two skull fractures, damage to her front and temporal lobe and a bleed on the brain, they needed to act fast.
Critical Care Doctor Matt and Specialist Paramedic James decided to anaesthetise Maria at the scene, to protect her brain and prevent any further damage. They administered specialist drugs only available from an air ambulance crew to help reduce any swelling in the brain and she was put on life-support before being airlifted to Southmead Hospital, the major trauma unit.
When a patient is as critically ill and injured as Maria was, time is of the essence, and our crew's specialist skills in Pre-Hospital Emergency Medicine that can mean the difference between life and death. Maria's injuries meant she had a 50/50 chance of survival, but receiving treatment at the scene helped stabilise her before she could get to a hospital, giving her the best possible chance.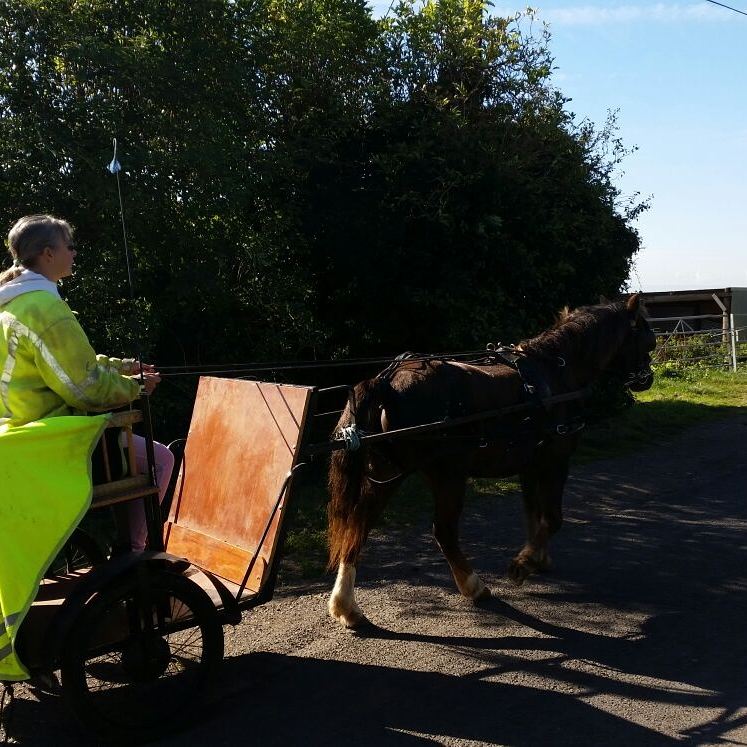 Maria spent three weeks in an induced coma, followed by five weeks in the Intensive Care Unit, 10 weeks on the neurological ward and 16 weeks in the brain injury recovery unit, a total of 44 weeks in hospital. By all accounts, she was lucky to be alive.
Eight months after the incident, our crew had the pleasure of meeting Maria and her family at GWAAC's air base, where she made a donation of £100 to say thank you to the crew who attended to her on the day.
Maria said: "It was a lovely time going to see the helicopter and meeting Matt and James, knowing they were working on the day of my accident. Thanks to the quickness and skill of Great Western Air Ambulance Charity, I am alive. Thank you."
If you know someone who has been helped by our Critical Care Team and would like to come and meet the crew, please do get in touch – we would love to hear from you. Email us at pr@gwaac.com or call the charity office on 0303 4444 999.