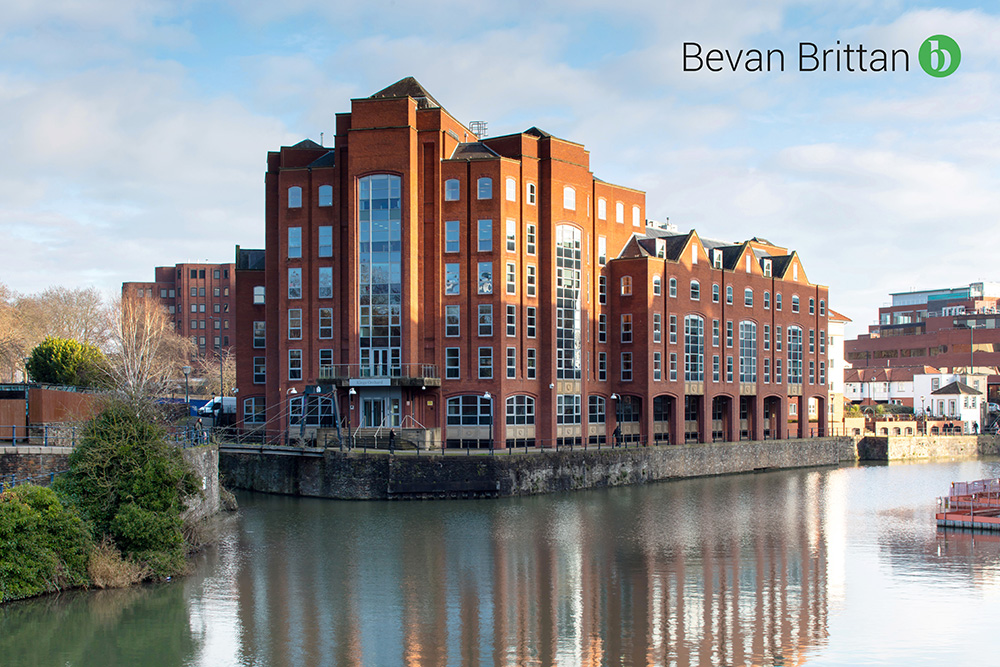 Bevan Brittan's Bristol Office to support GWAAC
May 27, 2021
71-year old from Bristol to cycle 1,000 miles for GWAAC
May 28, 2021
It's very hard to plan for a typical day at the GWAAC base, as no two days are exactly the same. It all depends on the number and type of emergency call-outs the crew receive. But one thing that does remain routine is how the crew set up and prepare for the day ahead. Medical Director, Dr Ed Valentine and Advanced Practitioner in Critical Care, Vicki Brown talk through a 'typical' day at the base.
"Seven days a week, 365 days a year, the crew will be on base for their shift by 7am."
We use the first 10-15 minutes to get everything ready so that as soon as we get a tasking we can go straight out. This involves preparing the drugs we use for all the critical care incidents we attend and checking that the equipment is available and ready to go on the helicopter and cars. We have to ensure that things like batteries are fully powered, that there are no crucial pieces of kit mislaid and that we have blood products and our life saving medicines available.
One of the first things we do is to speak to the South Western Ambulance control room. We have a dedicated Helicopter Emergency Medical Service (HEMS) desk, located in Exeter, which monitors all the 999 calls coming in and tasks the GWAAC team to incidents. One of our Specialist Paramedics will radio the HEMS desk to say we are on base, available, and ready to go. It's really important for the HEMS Dispatch Team to know who is on shift, giving them a good understanding of the capability of each crew around the region – and it's good for us to know who is in the control room.
We book online as available and if we're not called out immediately then there's usually time to make coffee!
"It really is a whole team effort – the Pilot will be getting the helicopter ready, and the Critical Care Doctors and Specialist Paramedics will be signing out the drugs, getting the blood ready and checking the cars."
Next up is the crew briefing. We sit as a team and go through everything we need to know or be prepared for that day.
The Pilot will brief us on the weather across the whole of the South West of England, parts of Wales and sometimes even further afield. We'll be told about anything that could impact us flying such as any airport closures, forecasts of bad weather coming in later and any particular things that might affect the air space we could be flying through.
The clinical part of the brief is where the Doctors and Paramedics talk about any potential issues. We run through a checklist, which confirms that everything is prepared and operational, and we always take some time to ensure the crew are physically and mentally okay at the start of the day.
We'll review what other emergency teams are on shift around the region too. Each day can be different so it's helpful for us to know at the start of each shift whether we may be called to assist other crews in other parts of the region with our specialist critical care skills.
We look at neighbouring counties to find out if there are Critical Care Teams like us available, or Enhanced Care Teams who may call us across the border to help.
This can happen because not all air ambulance services have a Critical Care Doctor on every shift – which means that they may not be able to deliver certain interventions and drugs, and may need our help and assistance with patients that are seriously unwell or injured. For example, other teams could call our service to support with patients that may need critical care interventions such as a pre-hospital emergency anaesthetic at the scene of an incident.
"The day can then start one of two ways. We may get a job straight away in which case we are immediately out of the door or we won't get a job, in which case we'll start doing things at the base."
During our briefing we would have planned for any training that needs to be done over the course of the day too. When we aren't called out to an emergency it's one of the main things we'll aim to do. We nearly always have a trainee with us – either a Doctor in training or Paramedics who are training to be Specialist Paramedics. We'll start doing simulation training and talking through cases from the last few days to pick up and identify any learning points.
"Even if we don't have a trainee, we need to remain current and competent at what we are doing – from the Specialist Paramedic point of view we constantly have new drug protocols coming in, new interventions and new skills to add, so there's always something to learn or teach and get signed off on."
There are always plenty of jobs around the base to do! We'll make sure our computer database (which is a record of every patient we go to) is up to date and completed. Every week we check all the kit bags and make sure everything is in date, we do the helicopter stretcher clean – and cleaning the kitchen fridge is everyone's favourite task!
There are always ongoing projects and all our Specialist Paramedics have base jobs allocated to them. For example, somebody is in charge of ensuring all our consumable stores are ordered, there are people in charge of making sure our drugs are ordered and don't run out and we have teams of people looking at the kit we currently have and what we need in the future.
It all has to be done and we're one big team, so we work together to do it in periods when we're not out on jobs.
Each day is completely different. On average we are called to about five incidents a day so we could be out all day on back to back jobs, or we could be at the base all day – not doing so much clinical work, but training and undertaking essential base work to make sure the service is constantly prepared and ready for anything.
It can be mentally and physically tiring. Quite often we get back, restock, go straight out again, come back and go out again. If we are out constantly all day we may not get chance for lunch or even a drink, so we have to keep an eye on each other. There are often people on base who can help re-kit stuff while you're out at an incident so it's great team work.
Our primary reason for being here is to treat patients. If we are busy all day it means we're out helping the community and making a difference. It's definitely exhausting but it's what we're there for and that takes precedence over everything else.
The end of the day arrives at about 18:45 for the day team who have been on the helicopter. They'll start tidying things up, which is pretty much the reverse of the set up at the beginning of the day.
The aircraft needs to be brought into the hangar and safely secured for the night and we have to take a few bits of equipment off the helicopter – including the radios, the Electronic Patient Care Report (EPCR) computer and the ventilator that needs to go on charge.
We put the cars away and lock them up. We hand over the blood to the late team so they can use it and we sign in all our specialist drugs. It's quite a lengthy process and it's critical we get it right so that everything is ready for the day shift the following day.
We complete a final checklist together. It's important that we check how everyone is, how the day has gone, and if there are any incidents anyone wants to talk about before going home.
Then it's over to the late team who would have started at 13:00, following the same set up process at the start of their shift, and who finish at 1am with the same final routine.