A Christmas message from Chris…
December 2, 2019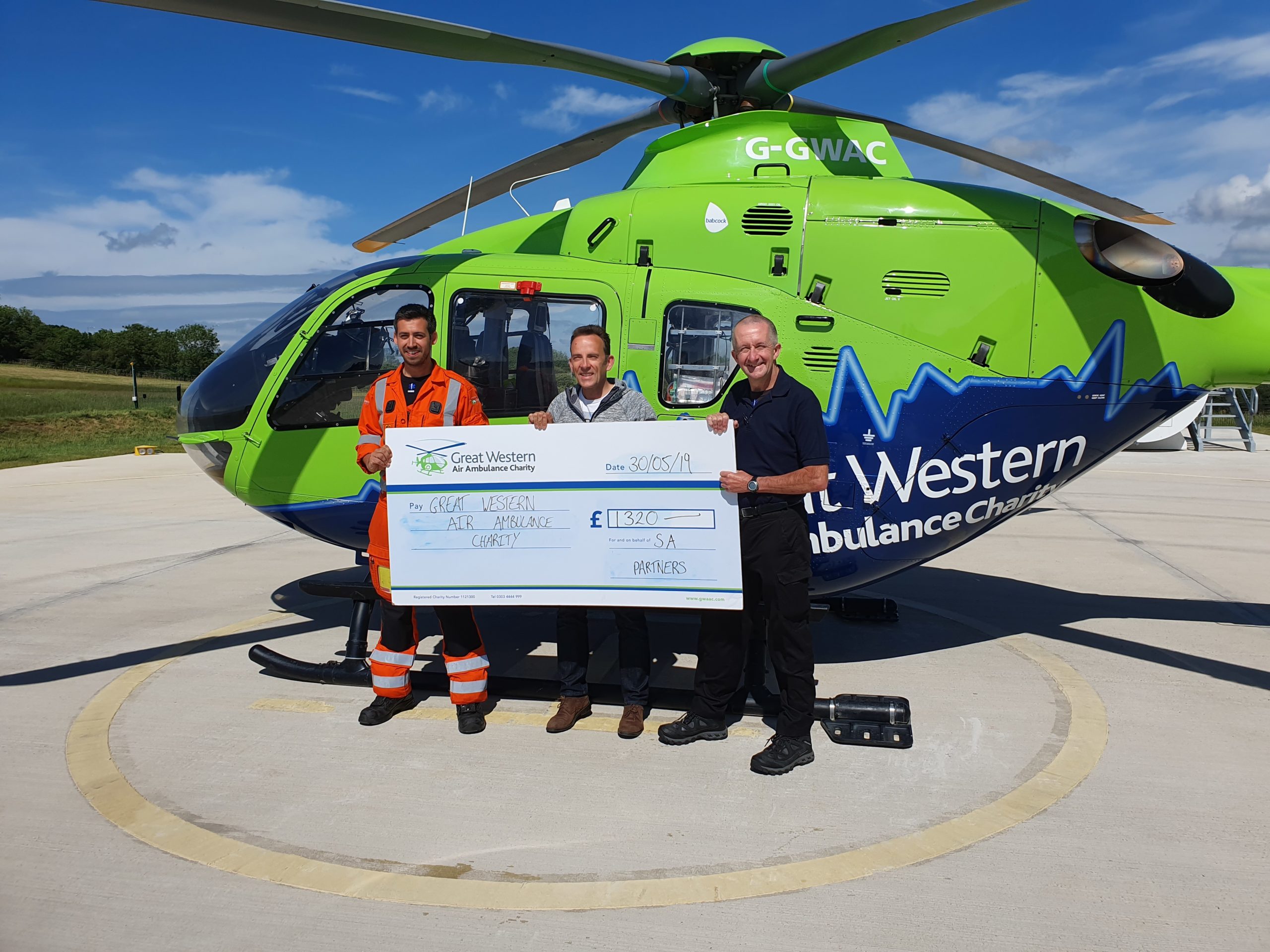 Join Robin on our #ChristmasMission
December 4, 2019
Bulwark Guides have been taking on the GWAAC Challenge Badge, in a bid to learn about their local air ambulance and help raise funds for the service.
The GWAAC Challenge Badge was launched earlier this year in partnership with Girlguiding Bristol and South Gloucestershire and Girlguiding Somerset North. It is designed to engage Brownies, rainbows and Guides in a fun and informative way, with a series of activities which teaches them first aid skills and the values of charity, whilst raising awareness of the work of their local air ambulance.
In October this year, Bulwark Guides took on a sponsored Moon Walk and British Tree Challenge weekend in aid of GWAAC, raising over £400 for the charity as part of the challenge pack.
Starting off at Rosemary Lane School on a rainy Friday evening, the guides arrived kitted up with their overnight gear with their first challenge learning how to use an outdoor stove to cook themselves some much needed pasta – energy for the night ahead!
Once fed, the guides set off on their moon walk, walking for hours in muddy conditions before heading back to camp where four of the guides were officially enrolled. Rising early on the Saturday, the guides took part in a series of woodland workshops, and in the afternoon were surprised to see GWAAC's Critical Care Team fly overhead in Helimed 65 on their way to a nearby incident.
One of the Guides said: "It made us realise how important they are and that the money we are raising goes to a really good cause."
We're delighted that Bulwark Guides chose to take part in Great Western Air Ambulance Charity's challenge badge and can't wait to see what more they go on to do.
If you know of a group who may benefit or like to take part in the GWAAC Challenge Badge, we'd be delighted to hear from you.