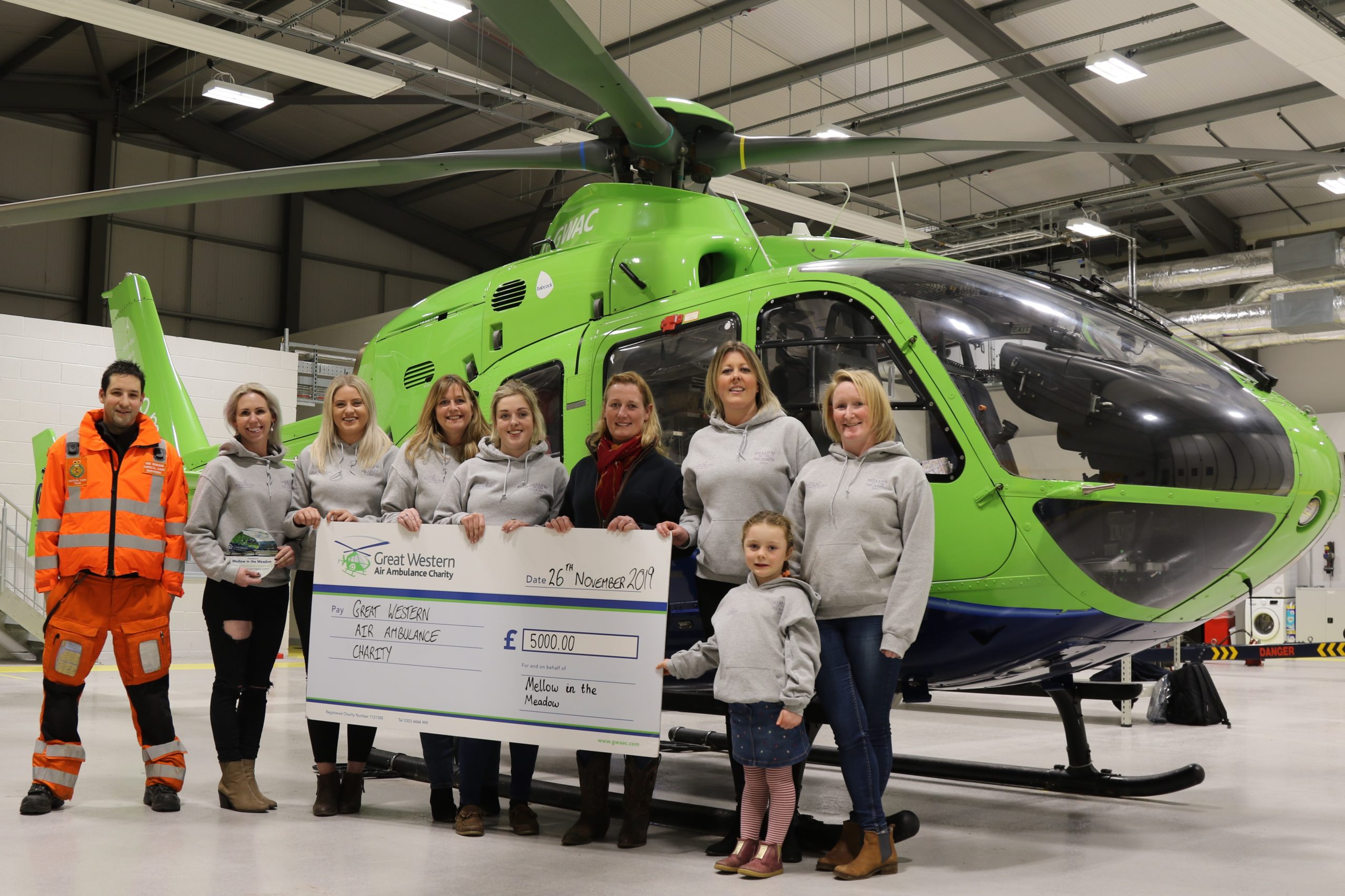 Mellow in the Meadow present £5,000 to GWAAC and say thank you to crew who attended their friend
November 27, 2019
Bulwark Guides take on the GWAAC Challenge Badge
December 3, 2019
Great Western Air Ambulance Charity are called to an average of over 5 critical incidents every single day. From traumatic incidents to medical illnesses, they are there to provide life-saving interventions when needed the most, and this Christmas will be no different.
This Christmas they will be working hard to save local lives of those in need, like Chris…
Chris was at home in bed when his wife Sue found him not breathing. He had suffered a cardiac arrest and his heart had stopped, leaving him in need of fast and effective treatment.
Sue began administering CPR immediately, and Chris received further treatment on scene from a range of responders, however, with no luck they called GWAAC's Critical Care Team and after 68 minutes of not breathing, Chris' heart was restarted by Dr Ed Valentine and the team.
Each mission our team is called to costs an average of £1,750, yet many people don't realise that we are charity funded. This Christmas, Chris is urging people to support us and help fund our #ChristmasMission so that we can be there for more families when they need us.
"It's really important, it's a vital service, it's part of helping save people's lives. The air ambulance charity doesn't get any regular national state funding, it's all funded by local volunteers, it's funded by local people, it's funded by local businesses and every penny helps." – Chris Hickey