Almondsbury Airbase Chocolate and Almond Cake
August 13, 2021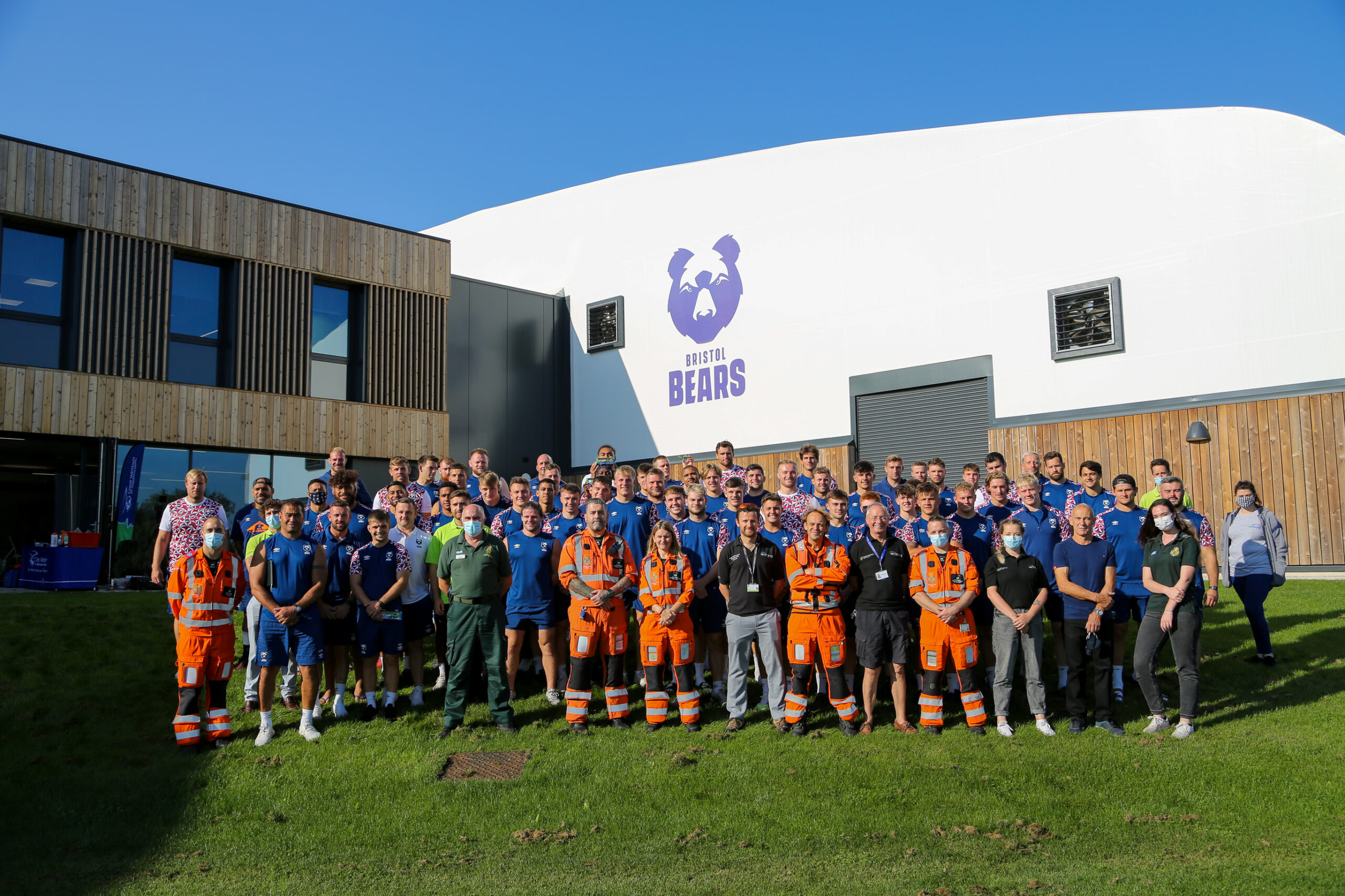 Critical care team teach lifesaving CPR skills to Bristol Bears Premiership Rugby Squad
September 7, 2021
Monday 6th – Sunday 12th September – Air Ambulance Week 2021
This is the week dedicated to Air Ambulances, when all 21 Air Ambulance charities get together to celebrate the lifesaving work we do. And the excellent fundraising work you do, that makes our work possible.
Across the UK air ambulances make on average 80 lifesaving missions every day (with over five of those being carried out by GWAAC). With no regular government funding, we're all reliant on you to continue our good work.
To celebrate that work and to continue raising funds, together with Air Ambulances UK (@AAUK), and the help of Rotary Club Great Britain and Ireland, we're partnering with Raffolux to put on a prize draw to win a luxury Audi Q3. Tickets will be available at everysecondcountsraffle.com with a live draw on Tuesday 14th September.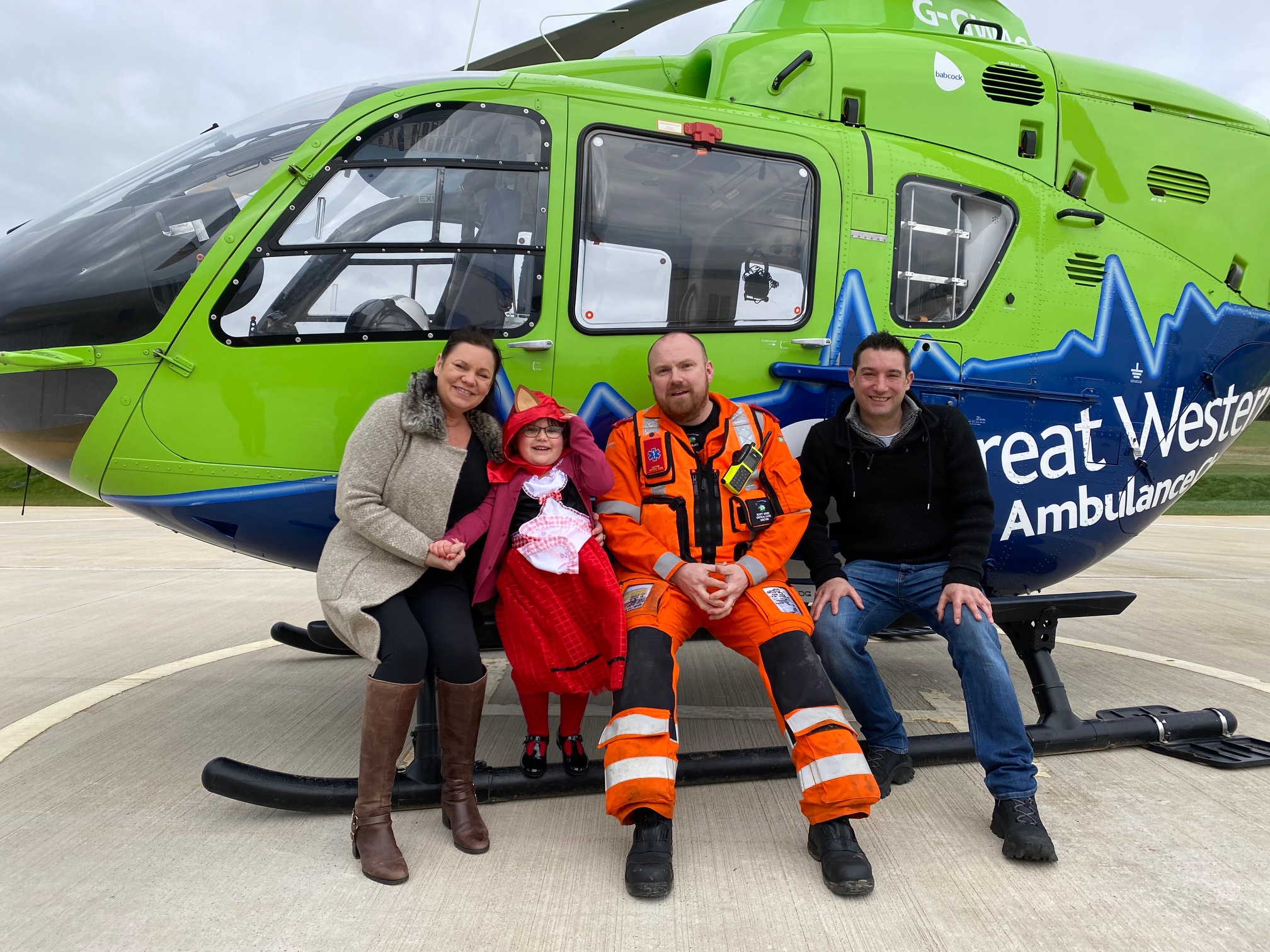 Jasmine's Journey
The money you raise goes to help people like Jasmine and her family. GWAAC's Critical Care Team were sent to Gloucestershire on 31st October 2019 to assist four year old Jasmine who had stopped breathing.
"For us life could have been over on Halloween. In the most awful, devastating situation you got to us and you took control. You saved Jasmine and gave her the opportunity to fight on … and to live"
– Niky, Jasmine's mum
---
To keep track of Air ambulance week news, follow the hashtags:
#EverySecondCounts #EveryPennyMatters #AAW2021
and social accounts: @GWAAC and @airambulancesuk
Choice updates from Air Ambulance Week 2020:
It's Air Ambulance Week 2020 🚁#AAW2020

The Duke of Cambridge has written an open letter to the UK's 21 air ambulance charities, thanking all who work, volunteer and support them in their tireless efforts in helping to save lives every day.

Read in full: https://t.co/EEagIlUOUt pic.twitter.com/3TJMdTfebs

— The Royal Family (@RoyalFamily) September 7, 2020
It's Air Ambulance Week and London's Air Ambulance Charity is celebrating by thanking all its supporters with this special message from their crew. I am proud to support this life saving charity and join them in thanking Londoners @LDNairamb #AAW2020 https://t.co/bX2EY3poM9

— Gary Lineker 💙 (@GaryLineker) September 8, 2020
It's @AirAmbulancesUK #AirAmbulanceWeek2020, Air Ambulances across the UK bring lifesaving care to patients when every second counts toward survival, but their missions are funded by your donations. Please help support the UK's air ambulance charities today #AAW20

— Ben Fogle (@Benfogle) September 11, 2020