Celebrating our Supporters
Providing urgent critical care to our communities is only possible because of the support we are given, from the people who live in those communities. People like those below. Every bake sale, sponsored challenge or donation enables us to be there for those who need us the most. 
Read about some of GWAAC's inspiring supporters: 
Rachael Goatman
GWAAC is a cause close to the heart of long-time fundraiser Rachael. She says, "Six years ago my long-term friend suffered a heart attack in his lorry in the early hours of the morning. GWAAC's crew attended quickly, but sadly he passed away. In his last moments he was so reassured and cared for by the crew, as were his friends and family."

Not only was Rachael one of our fantastic Bristol Half Marathon runners last month, but she also is taking on the Virtual London Marathon on Sunday 3rd October in aid of GWAAC. We're in awe of Rachael's efforts, and are sure that she is going to smash the 26 miles!
Sara Angell
Sara set herself the target of raising £1,000 for her local air ambulance charity with a walk along the length of the Strawberry Line.

Sara is (if she doesn't mind us saying) something of a legend in Locking and was able to rally the community behind her to raise a whopping £1,800.94

Sara is a poet extraordinaire and was kind enough to write us this ditty to show her support for GWAAC:
G Great charity that I chose to do my sponsored walk for earlier today
W With support and encouragement from their team every step of the way
A Also I was humbled to share stories of families for whom they were there
A Actual incidents where without the swift response, tragedy and despair
C Chance maybe made me chose them but I believe it was meant to be
Because Great Western Air Ambulance you are a simply priceless charity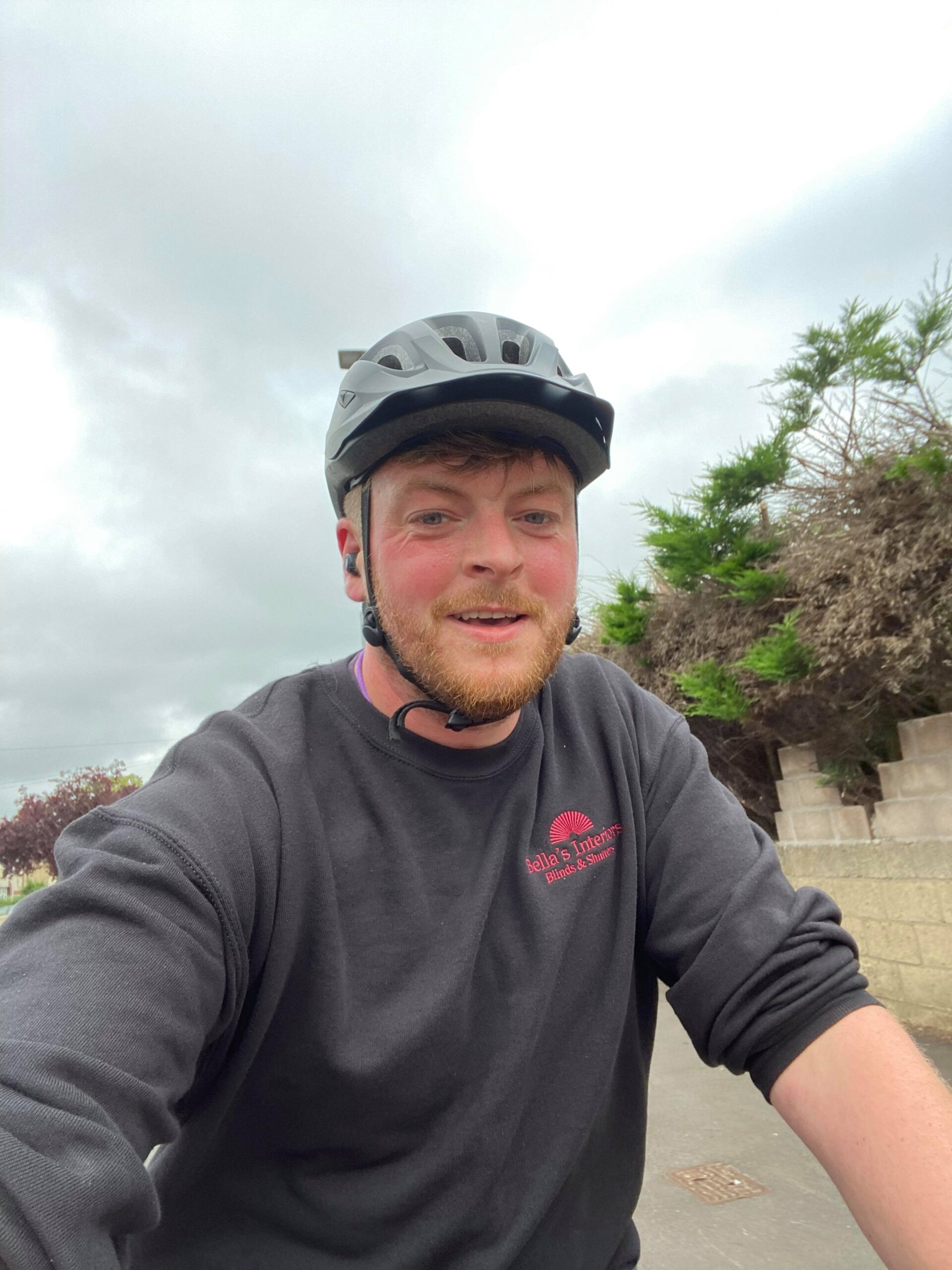 Chris Handscomb
After our crew attended to one of Chris's friends, Jasmine, he was inspired to raise vital funds for GWAAC. For one whole month, Chris cycled 5k and walked 5k each day! No rest days and 396.44km later Chris successfully completed the challenge and raised £190 for us. Huge thank you from us all here at GWAAC.
Penny Meredith
''I can't give him a hug or a card, but I can pay tribute to his memory by raising money to help the Air Ambulance teams help others in their time of need.'' After Penny tragically lost her dad in 2015, she decided to shave her head and raise funds for one of the emergency service crews that desperately tried to save him. In total Penny has fantastically raised £585.00
Jim Hannis
Jim's County around the County challenge! Gloucestershire farmer Jim set himself a rather unusual challenge to raise funds for GWAAC… Jim drove his 1970 Ford County Tractor around Gloucestershire keeping as close to the border as possible. That's 350 miles with 220 road junctions! Amazingly Jim has raised over £5000 – enough for two lifesaving missions.
How your support helps
Your support enables us to be there for people who desperately need us. 
Read some of our patient stories to see how your fundraising helps save lives.