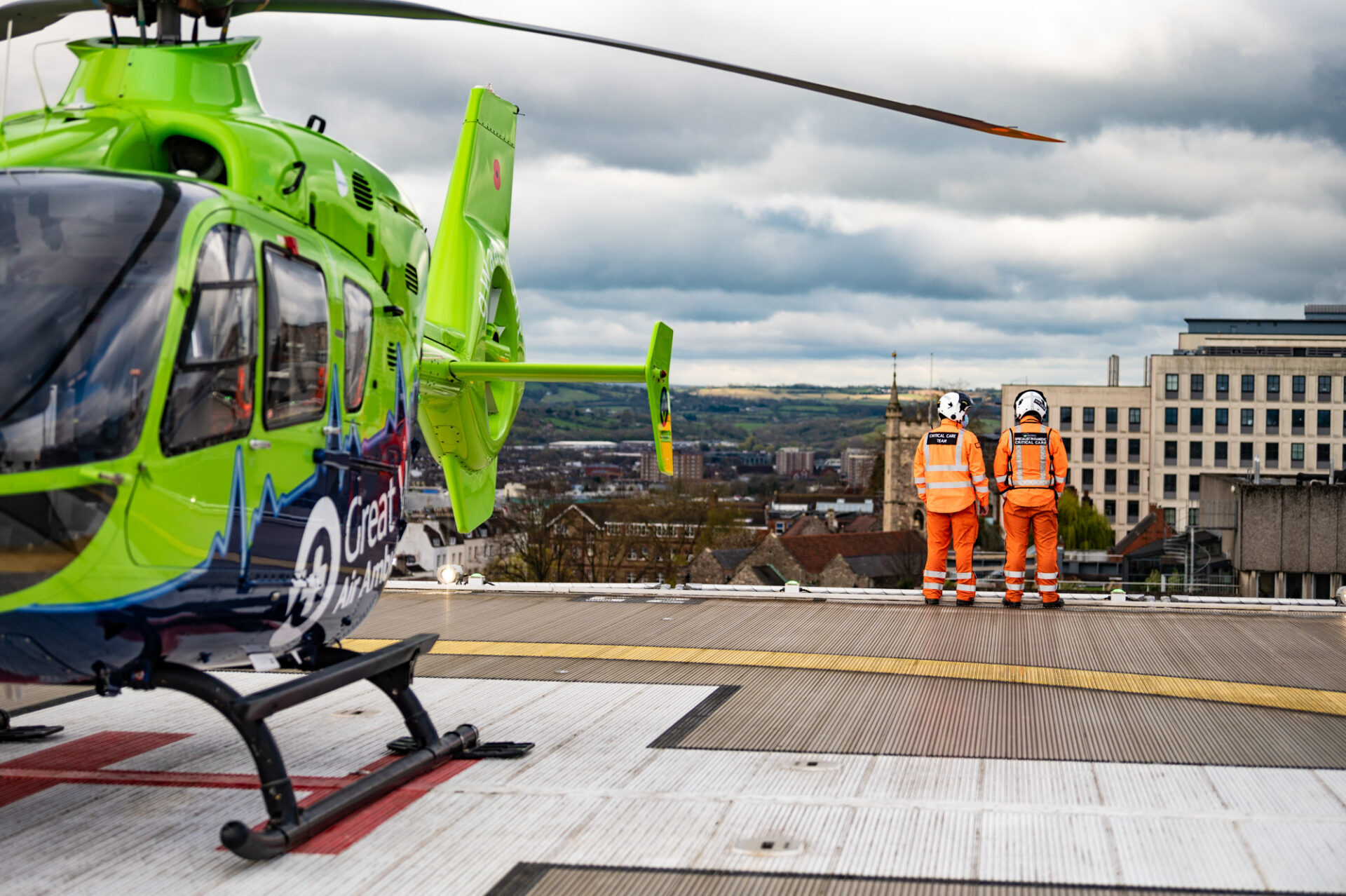 Reflections on our wellbeing strategy
June 30, 2022
Supporting GWAAC through a cost of living crisis
July 7, 2022
Where has the time gone? Six months of 2022 have now elapsed, and we thought it would be appropriate to update you on the missions our crew have been to so far this year.
Great Western Air Ambulance Charity's (GWAAC) crew are always incredibly busy. Last year we were called out to an average of over five missions a day and we experienced our second busiest year in our history. This year, we have attended exactly five missions a day on average, equating to 903 total call-outs from January 1 to June 30. This is a slight drop-off from 2021, where the easing of lockdown restrictions led to a large number of missions for our team in April.
53% of the missions we were called to in the first six months of the year were medical incidents and 47% were trauma incidents. For those of you that don't know, the difference between a medical and trauma injury is essentially that a medical injury is caused by a failure within your body such as a cardiac arrest. A trauma injury is caused by something externally impacting your body such as a fall from height, or a road traffic collision.
As most of you will know, we don't only fly to missions, sometimes it makes more sense to drive to our patients. This may be because weather conditions make it unsafe to fly, there is nowhere suitable to land near the patient, or it may just be quicker to drive when you consider taking off and landing times as well as safety procedures when getting into the helicopter So far this year, 31% of missions have been carried out in the helicopter, whilst 69% have been in one of our critical care cars.
Last year we attended a record number of children and teenagers, equating to 14% of all missions in 2021. In previous years the percentage had been 7-8%. In the first six months of this year, we have seen the percentage of these missions remain at 14%.
Thankfully we have not been called to as many incidents in the first half of 2022 as we were in 2021. However, we have still responded to a total of 903 missions so far this year. With the summer months always being our busiest time of the year, that number will continue to rise as more people need us in our community.