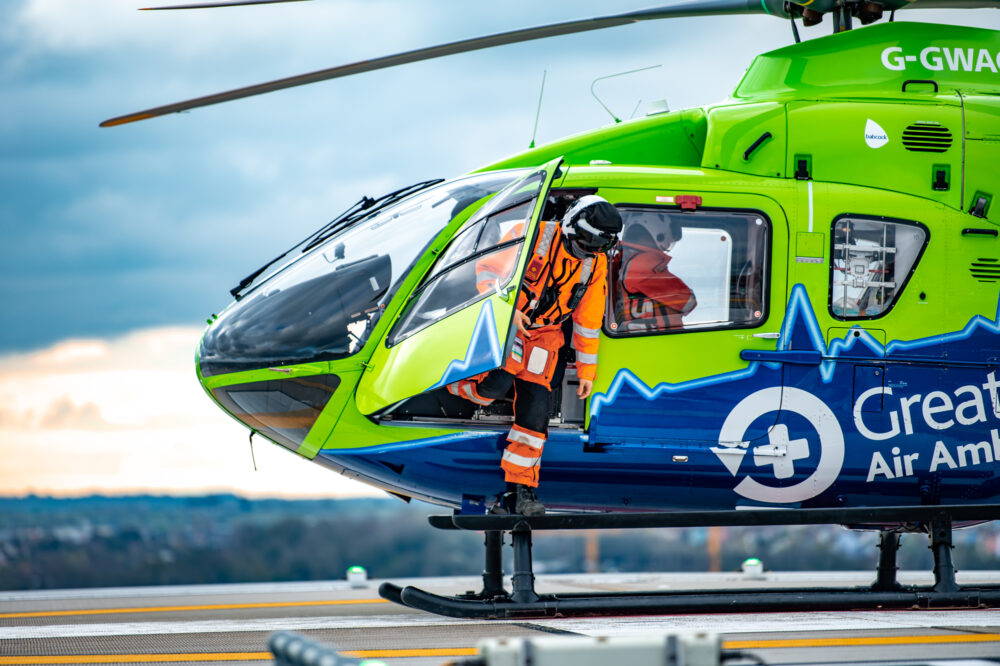 Our Critical Care Team are experiencing 30% more call-outs in 2021
July 15, 2021
Almondsbury Airbase Chocolate and Almond Cake
August 13, 2021
We're excited to announce the opening of our second shop in Yate's Shopping Centre. Our new shop was opened in a small celebration on Saturday 7 August, with our Patron, Countess Bathurst, and former patient and volunteer, Robin Jaques, cutting the ribbon. Trustees and volunteers of the charity were also in attendance along with the Mayor of Yate, Karl Tomasin, and Chair of South Gloucestershire Council, Cllr Ruth Davis.
We're encouraging the people of Yate and surrounding areas to come and visit the new shop, as we hope that it will increase awareness of our vital service amongst the local communities, as well as bring in vital funds to help us continue saving local lives.
Shop Manager, Marwa Bahssali, said: "We're really excited to finally be open and welcoming customers into our shop. Being based here will give us a vital connection with the local people and the community we serve on a daily basis, enabling them to learn more about what we do, our critical care, and encouraging more people to get involved – whether that be through volunteering or fundraising."
So far this year, our Critical Care Team have responded to 21 incidents in Yate, and 154 in South Gloucestershire alone, averaging around 5 people a week in the county in need of their local air ambulance.
"We rely solely on charitable donations and get no national funding so have to work tirelessly to raise the necessary funds to keep the helicopter airborne and our critical care teams on the road," says Marwa.
The shop will be open from 9am – 5pm Monday to Saturday and will be selling a great range of goods, including clothes, toys, books and furniture, all thanks to donations.
If you have any donations you would like to drop off you can find out more here.