Great Western Heartstarters
Inspiring a generation of lifesavers
Great Western Heartstarters is our training initiative teaching people in our region (Bristol, Bath and North East Somerset, North Somerset, South Gloucestershire and Gloucestershire) how to deliver effective CPR and use an Automated External Defibrillator (AED). Our aim with Great Western Heartstarters is for members of our community to have the confidence and skills to deliver early lifesaving interventions.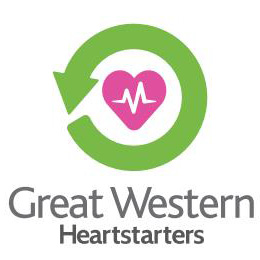 Over a third of the missions our Critical Care Team attend are cardiac arrests – where someone's heart and breathing have stopped. In a situation where someone's life is in danger, every minute counts. Our crew can be anywhere within our region within 20 minutes, but the care the patient receives before we get there can play a vital role in their survival.
Currently, only 10% of people who suffer an out-of-hospital cardiac arrest survive, but receiving early CPR and early defibrillation can improve their chance of survival – which is why we want to members of our community to have the confidence and skills to deliver early lifesaving interventions.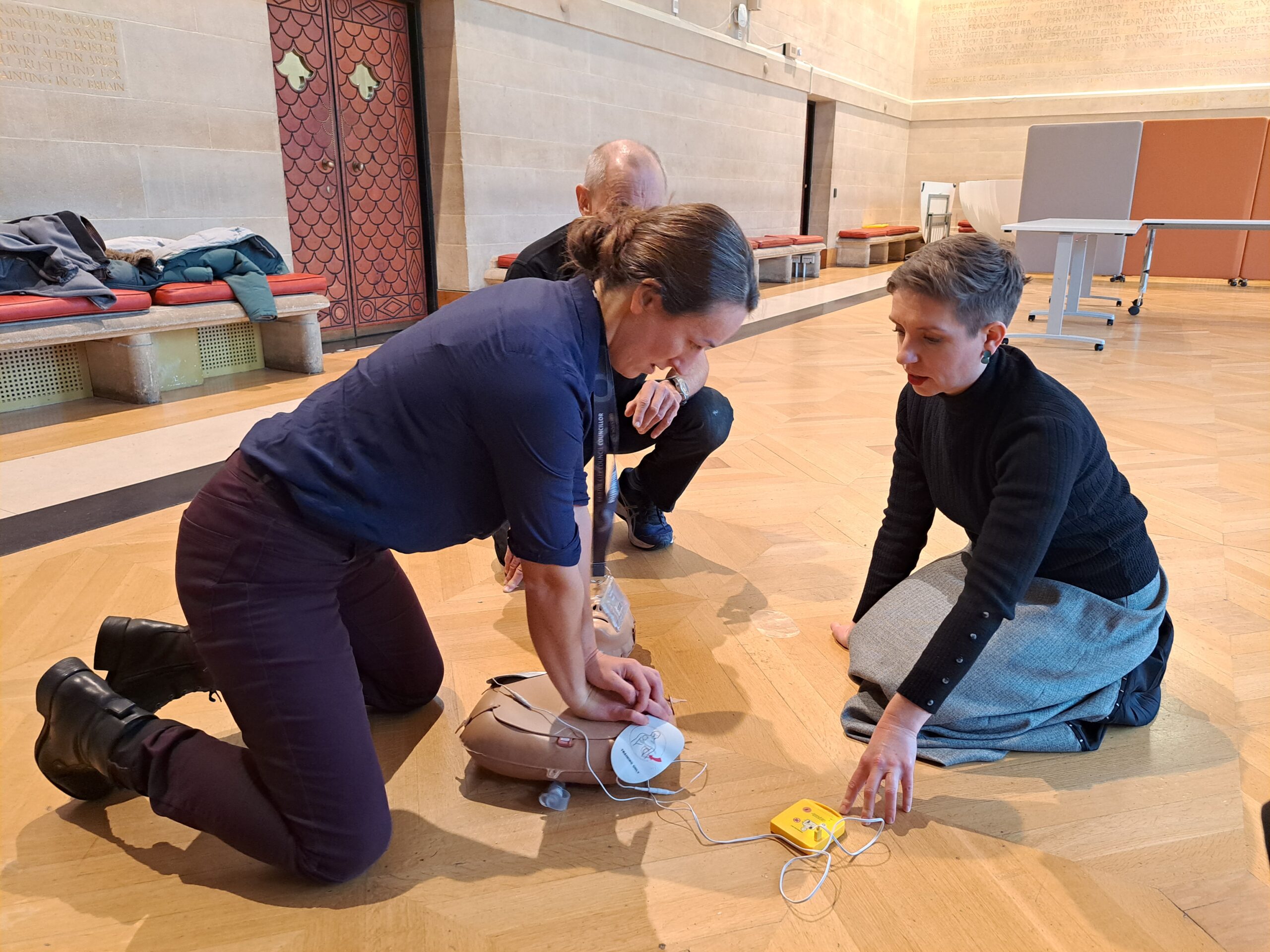 What do we do?
Our Heartstarters sessions are delivered by a range of healthcare professionals who are basic life support trained and volunteer to deliver the training to students in secondary schools, community groups and our corporate supporters  across our region. The sessions involve a demonstration of DRS-ABC – Danger, Response, Shout, Airway, Breathing, and chest compressions (CPR)- before participants are then given the opportunity to practice the recovery position, CPR and how to use an AED.
In 2022, we visited nearly a quarter of the schools in our region, training over 5,500 school children with these potentially lifesaving skills. Combined with the training we have done with our corporate and community groups as well, this brings the total of people trained to well over 10,000 since the programme's inception in 2016.
Booking a session
If you work for,  or know of a state secondary school or community group who would like to book a session or find out more about the programme, please contact our Public Education Coordinator Carlota, on carlota.appleby@gwaac.com or call 0303 4444 999.
Volunteering with us
Are you basic life support trained and would like to get involved with delivering the sessions? Visit our Heartstarters Volunteer page to find out more.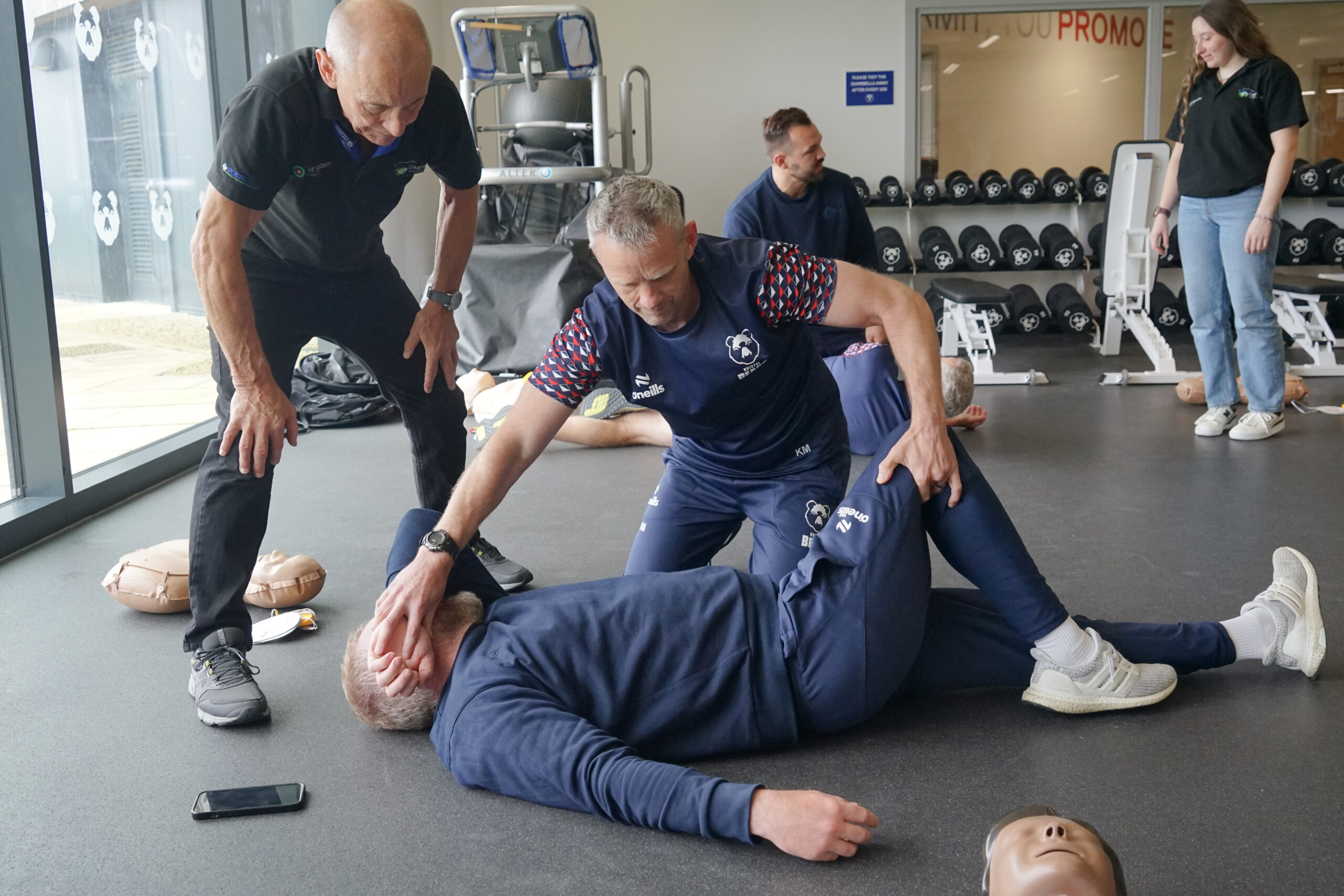 Our care for the hearts in your community
December 4, 2023
October 11, 2023
September 19, 2023
September 7, 2023
Recognition
In 2018, Great Western Heartstarters won Voluntary and Community Sector Team of the Year at the Bristol and Bath Health and Care Awards.
"Winning this award is an amazing achievement for our volunteers. It will help us teach lifesaving skills to even more schoolchildren in the region and increase knowledge about the importance of bystander CPR for cardiac arrest.
Our volunteers are healthcare providers or healthcare students from different backgrounds and their knowledge, enthusiasm and dedication sets Great Western Heartstarters apart. I am honoured to receive this award on behalf of such an amazing team."
- Dr Johannes Von Vopelius
How is it funded?
GWAAC provide the financial and organisational support needed for the running of Great Western Heartstarters – establishing connections with secondary schools, community groups, and corporate supporters, as well as, maintaining the equipment to deliver the practical sessions.
We are grateful for the generous support from Beacon Owl Trust who are funding this project in 2023. This support is helping develop and expand the project, and reach more people than ever with lifesaving training. The money donated to GWAAC will help us reach more school pupils across the region, teaching them vital lifesaving skills.
Cathy's Story
Cathy Angell - GWAAC Patient
"I suffered an out-of-hospital cardiac arrest at the age of 35 in a semi-rural location. There was no defibrillator there so it was down to my life-saver to perform CPR on me for a considerable amount of time before the rapid responders arrived. The essential skills she learnt saved my life – the air ambulance crew told my family if it wasn't for the excellent CPR I received then I wouldn't be here for my son, my husband and my family. It is better to do something than nothing."