"We will be forever grateful."
September 4, 2015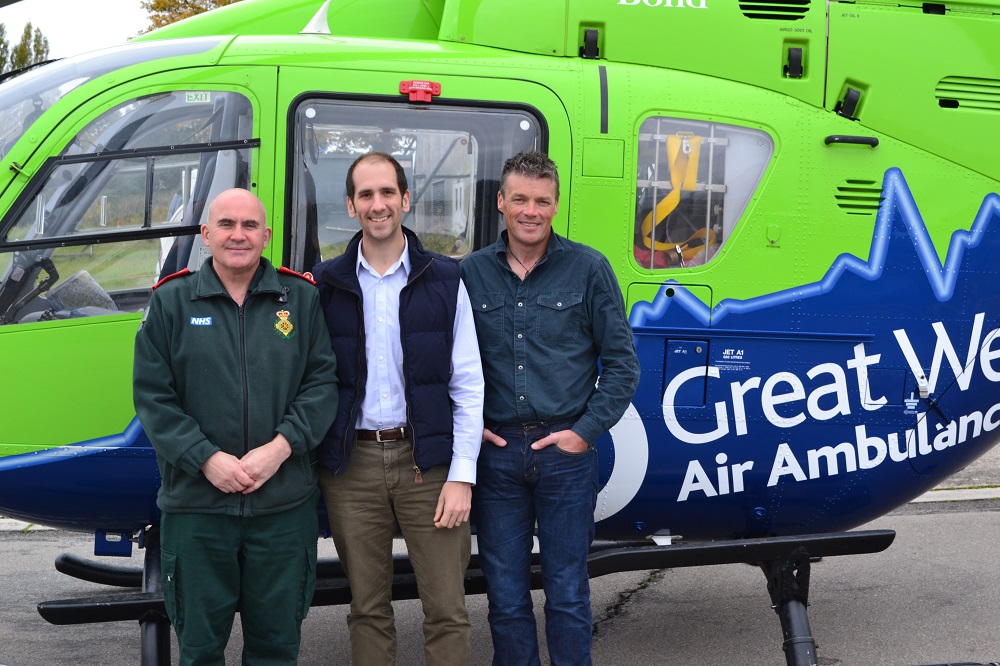 "The skill of the team is the reason I am here today"
October 27, 2015
It is every parents worst nightmare to think that their child might be seriously injured enough to need the services of an air ambulance. However when this turned into a reality for Jo-Ann Williams, she was glad that the Critical Care Team from the Great Western Air Ambulance Charity were there for her one year old son Taran.
Taran, a cheeky toddler who is curious about the world around him, was staying with his grandparents in Devizes while his parents were at work. While outside with his gran in a split second he had slipped away from her, and was hit by a reversing car.
Taran was knocked to the floor, suffering a fractured skull and shoulder and severe grazing to his face, head and shoulder. Within 15 minutes the critical care team were on scene, calming down both Taran and his grandmother and treating his injuries.
One of the major advantages of our new EC135 helicopter is that is has an extra seat, allowing us to carry a relative with an injured child. In this case Taran was airlifted to the Bristol Children's Hospital with his gran. Previously the crew would have taken Taran, leaving his distressed gran to make her way to hospital alone.
On his arrival at hospital Taran was assessed by doctors and taken to the high dependency unit. He stayed there for two days before being moved onto a normal ward. The next day, much to the relief of his family, he was discharged. His mum Jo-Ann said:
"The treatment Taran received at the scene made the hospital teams job much easier. He has now made a full recovery."
If you or someone you know has been helped by the Great Western Air Ambulance Charity team, we'd love to invite you to meet the crew who help you. You can get in touch using our 'Contact form.