A Chat with Pilot Alan Petch
May 26, 2022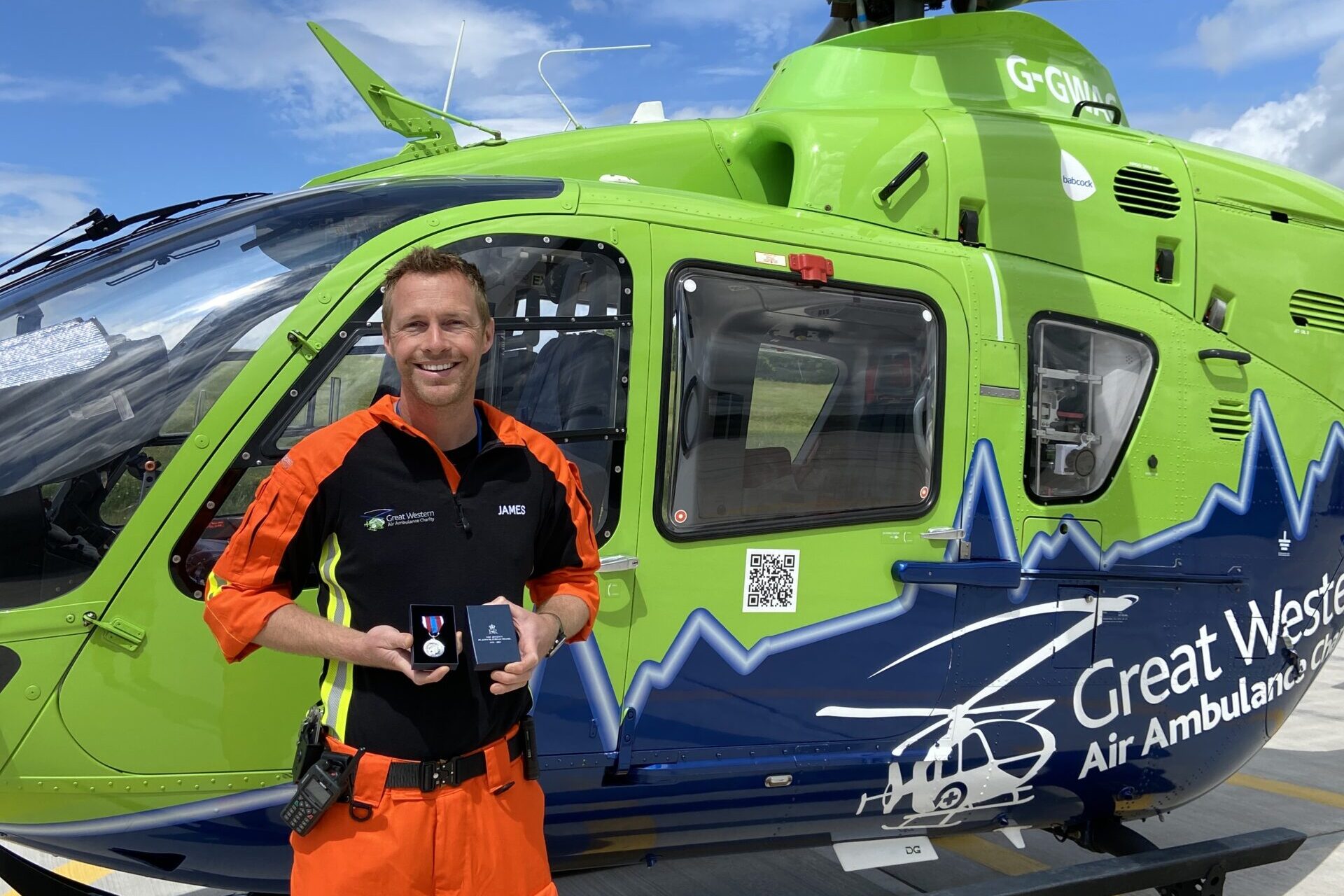 Clinical crew get Jubilee Medals
May 31, 2022
Our volunteers are integral to what we do as a charity – saving lives. Without them, we couldn't staff our shops, run fundraising events, raise awareness in our communities, or deliver lifesaving CPR skills to the next generation.
Thank you from GWAAC's CEO
"Saving lives is only possible with the help of the whole GWAAC team, including our wonderful volunteers. My heartfelt thanks go to each and every volunteer, past, present and future who gives their time to help us make a real difference in our communities."
Anna Perry, CEO, Great Western Air Ambulance Charity
Thank you from Specialist Paramedic in Critical Care, Fleur
"Since joining GWAAC, I have had the pleasure of meeting some of our wonderful volunteers — both virtually and in-person — and was lucky enough to be invited to join one of the volunteer zoom meetings during lockdown.​ Since then, I have seen and experienced the huge difference our volunteers make to the team, charity and patients.
I know that we can be there for our patients because of the work and support of our volunteers. Alongside everything else, it is so heartening to know that we have a large number of volunteers who are helping to educate and train our communities in vital CPR and lifesaving skills. What an inspirational group of people."
Fleur Mosley, Specialist Paramedic in Critical Care.
What our volunteers say
"Volunteering for GWAAC has enabled me to be part of a team, make new friends and learn new skills. No day is the same!"
Andy, GWAAC Volunteer
"I have made good friends with the staff and fellow volunteers and I enjoy meeting members of the public. I particularly like to help with displays and window dressing and have really enjoyed all the new experiences that have come my way since I started volunteering."
Lesley, GWAAC volunteer

It's easy to volunteer
Do you like the idea of volunteering but are worried about how much time you need to give or that you have a lack of experience? GWAAC's Volunteer Coordinator, Claire Harmer is here to reassure you and smooth out any concerns:
I'm too busy and don't have much time to spare

We don't ask for any minimum time commitment from any of our volunteers and you only need to regularly volunteer if that suits your availability. Those who give one hour of their time each year are valued as much as those who can give one hour a week – every contribution adds up to support GWAAC and our beneficiaries.
I've never volunteered before. I'm not sure what to expect.
Many of our volunteers don't have previous volunteering experience and our friendly team will teach you everything you need to know to get started with us. We work with each volunteer to find a role that suits them and their skills.
I would rather spend my spare time with my family.
We understand that family time is more important than it's ever been. You can bring your family along to many of our charity events and volunteer as a group – just ask!
Come volunteer with us
Volunteer with GWAAC, help save lives and become a part of the family. This is what one volunteer, Liz has to say:
"My name is Liz Hankinson and I have been volunteering in the Westbury-on-Trym GWAAC shop since September 2020. The shop in Westbury-on-Trym was the first to open its doors to support the work of the Great Western Air Ambulance Charity. Subsequently, a second shop has opened in Yate and there are plans afoot to open others. It is an honour to work for such a worthwhile service that relies heavily on charitable donations.

I work one day per week, and typically the role includes sorting donations of clothes and bric-à-brac into saleable goods and preparing them for the shop floor. I also enjoy dressing the windows by using donated goods to make themes/settings that attract customers into the shop.

In June 2021, myself and three other volunteers were invited to visit the GWAAC airbase. The visit was very informative and served to reinforce the wonderful and vital work being undertaken by the GWAAC team.

I have become friends with several of the volunteers, one of whom I walked with on a regular basis throughout lockdown on the day we normally worked together. My friend and neighbour also volunteers at the shop.

Living locally I see people I know and they, and other members of the general public, often pay compliments about the window displays, the stock available and the friendliness of the staff and volunteers."


If you're thinking of volunteering for GWAAC, check out our Volunteer Pages to see what opportunities we have. We're always happy to answer any questions or put you in touch with a volunteer to chat with about what the role entails.
Thank you for considering your local air ambulance charity!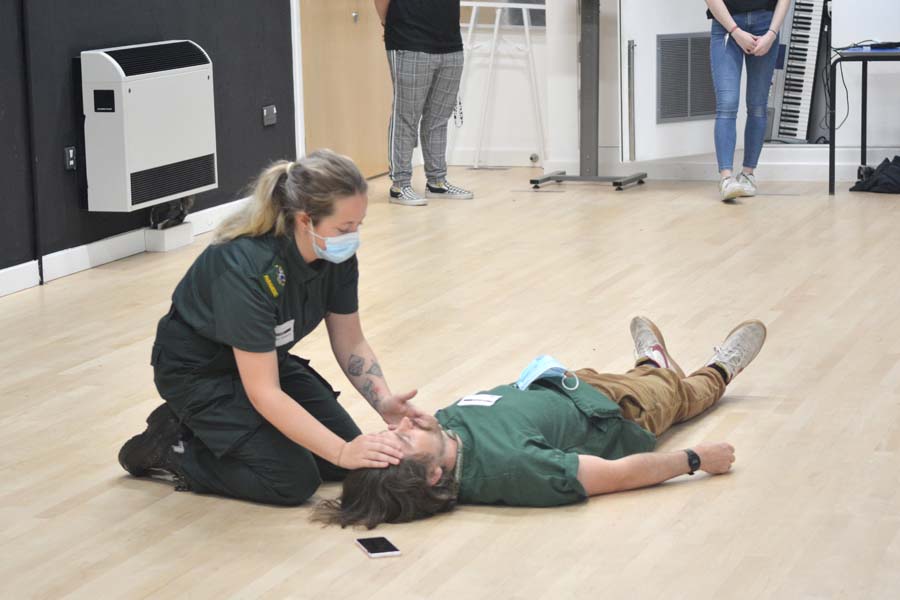 I know that we can be there for our patients because of the work and support of our volunteers. Alongside everything else, it is so heartening to know that we have a large number of volunteers who are helping to educate and train our communities in vital CPR and lifesaving skills. What an inspirational group of people."