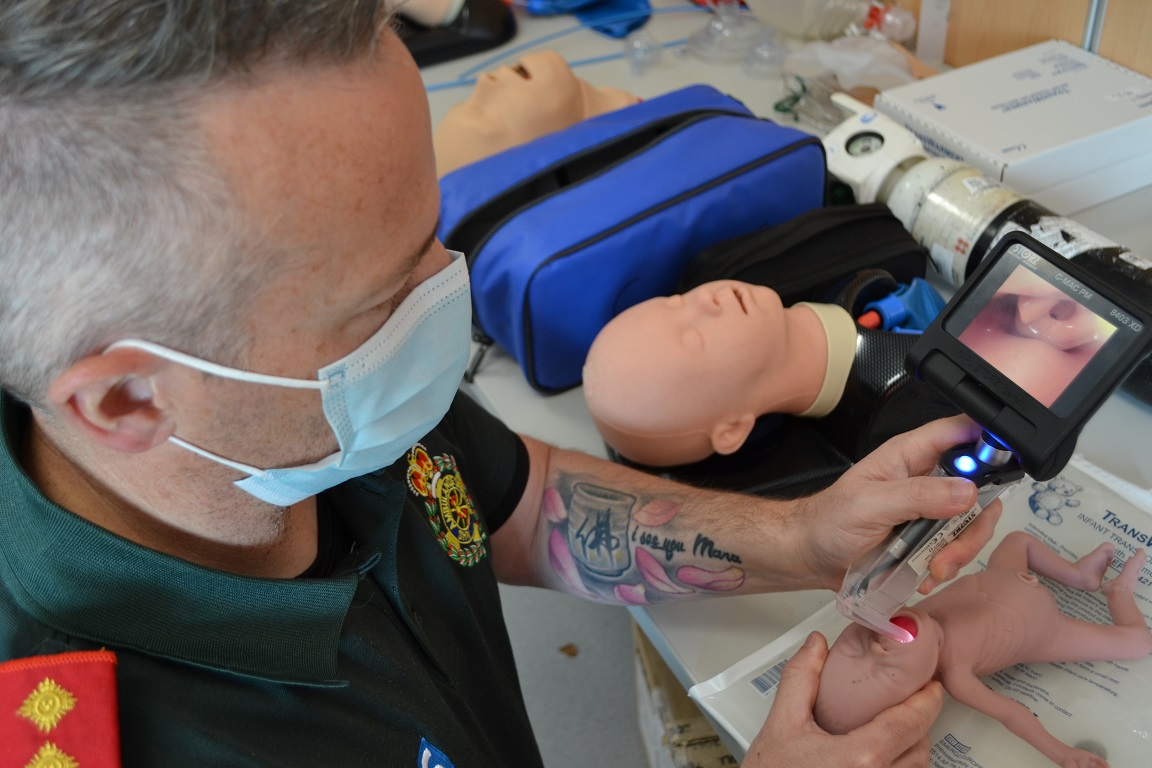 How we respond to babies and children in need
February 25, 2022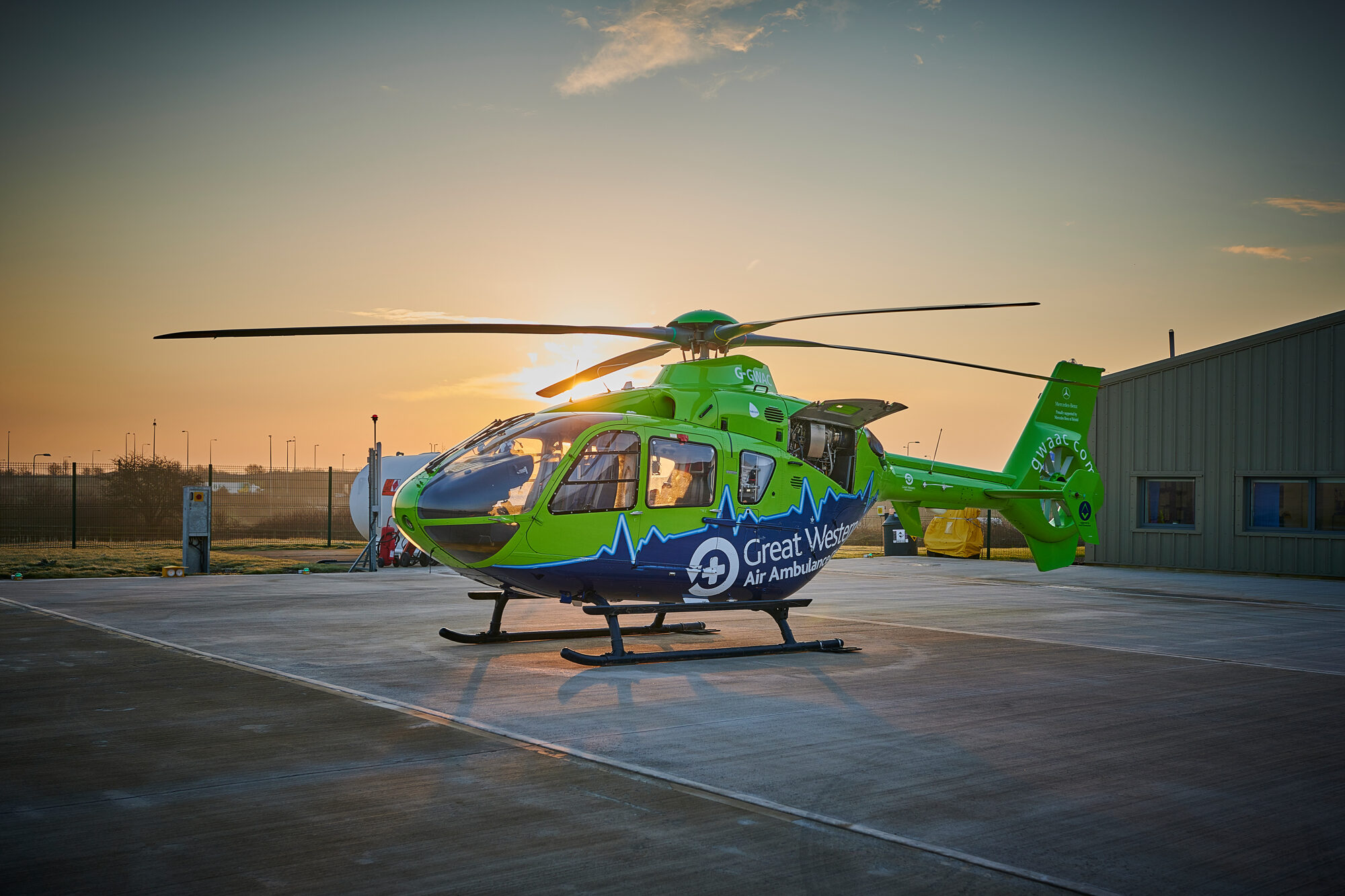 Jayne McKinlay – An international, lifesaving Doctor in the GWAAC team
March 8, 2022
What started as a typical day ended in tragedy leaving local Gloucestershire man, Steve, fighting for his life. Thanks to the quick actions of those around him, Steve is well and back home with his family.
Steve's story highlights the importance of lifesaving Cardiopulmonary Resuscitation (CPR), community defibrillators, and the advancements of critical care delivered by Great Western Air Ambulance Charity (GWAAC).
When asked about his recollections of the day, Steve said: "Although it occurred on 7 September 2021, I remember absolutely nothing between the first of September and the 16th. A bonus indeed!"
Just an ordinary day
Steve started his day like any other and planned to attend an event at a local hotel. It was here that Steve suffered a cardiac arrest. Steve's heart had stopped and without anyone intervening Steve would have certainly died.
Steve's life was in the hands of those around him and those who were about to descend on him - all in the hope to save his life. When talking to Steve several weeks later he said, "I was massively lucky to receive immediate CPR from those around me". That initial CPR was a significant link in the chain of Steve's survival!
A team effort
Steve was fortunate to be around people who were confident in administering CPR. This gave him valuable time for further help to arrive.
The Fire and Rescue Service was the nearest response team with a defibrillator. They arrived first, closely followed by South Western Ambulance Service and the Great Western Air Ambulance Charity's Critical Care Team.
Within minutes of being tasked, GWAAC's Helimed 65 was circling above identifying the closest and most appropriate landing site. Thankfully, this was within the hotel grounds which meant the Critical Care Team, consisting of Specialist Paramedics Dan and Jack, and Critical Care Doctor Matt, was at Steve's side in less than twenty minutes of Steve's heart stopping.
Steve had already received excellent CPR from bystanders and had been defibrillated several times by the Fire and Rescue Service's Automatic External Defibrillator (AED). Ambulance service clinicians then commenced advanced life support augmented by the expertise of GWAAC'S Critical Care Team.
Thankfully Steve responded positively to the treatment and his heart started to beat once again. But although Steve's heart was beating, he remained critically ill and still in danger of losing his life. GWAAC's Critical Care Team worked with those on scene to stabilise his condition and give definitive care.
Steve required several interventions by the team to enable him to be safely flown to a specialist hospital for heart surgery — GWAAC's Critical Care Team has a huge range of specialist skills, medicines, and equipment that enables them to carry out lifesaving interventions.
On this occasion, Steve needed an emergency anaesthetic. A number of steps were taken in order to safely place Steve on life support at the scene until he could be woken up after surgery. This procedure is something GWAAC's Critical Care Team trains for, and performs frequently, which means they can bring the emergency department of a hospital to a patient like Steve.
GWAAC's first patient to receive invasive real-time blood pressure monitoring
In 2021, a new arterial line was added to the GWAAC crew's equipment, and Steve was our first patient to receive the invasive procedure to monitor his blood pressure.
An arterial line was placed in Steve's artery giving the Critical Care Team instant information from which they could tailor his treatment and improve his condition.
GWAAC'S Doctor Matt, whose specialty is intensive care, says, "Invasive blood pressure monitoring is common practice in intensive care and I'm confident that its use in the pre-hospital environment will be beneficial to patients."
The road to recovery
GWAAC airlifted Steve from the scene and within minutes they'd landed on the Bristol Royal Infirmary's elevated helideck. He was taken for emergency surgery and was kept in a medically induced coma for several days before being well enough to be woken up.
Steve survived that day thanks to the immediate first aid given to him. This started the chain reaction of care in which teams from a pre-hospital and in-hospital environment came together to save Steve's life.
Steve says, "Without wishing to diminish anyone's contribution I believe the people who gave me initial CPR that day saved my bacon." If it wasn't for the early recognition of Steve going into cardiac arrest by the people around him, immediate CPR, and defibrillation, Steve may not be with us today. These actions brought Steve lifesaving minutes. And those minutes meant that GWAAC's Critical Care Team were able to enhance the lifesaving actions of those already providing exceptional care.
"Educating the general public in CPR and defibrillator use is vitally important"
These are the words of Specialist Paramedic Jack. Steve's story highlights why learning CPR and having access to community defibrillators are critically important.
Jack encourages schools to get involved with GWAAC's Great Western Heartstarters initiative where children learn vital lifesaving skills. Like anything, if something is unfamiliar it can seem scary. But learning CPR is something not to fear. Empowering people from an early age with these skills can make a huge difference and may one day save someone's life. Steve was incredibly lucky to have received CPR at that critical moment. He is now doing well and is increasingly active. He has since visited the GWAAC airbase with his brother and met the team who attended him that day.
Specialist Paramedic Jack said, "I was fortunate to meet Steve when he attended the airbase several weeks later. It was a remarkable transformation from when I saw him last. Steve was very interested in the care he had received that day and the inner workings of the Great Western Air Ambulance Charity. It was a privilege to meet Steve and show him and his brother around the airbase. Meeting patients like Steve and hearing their success stories is truly moving. I am incredibly glad to see Steve doing so well."
Do you have a patient story you'd like to share? We'd love to hear from you.