A year in review…
January 7, 2020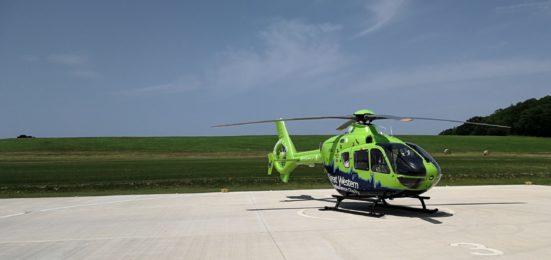 2019 – GWAAC's busiest year to date!
January 13, 2020
Make 2020 the year you take on a charity challenge and help GWAAC keep saving local lives.
We're excited to launch a new set of charity challenges for the new year and there's something for everyone so if you want to set yourself a personal challenge all whilst raising money for your local air ambulance, then this is your chance to start the new decade with a bang!
Trek across one of the most breath-taking landscapes in the world and have a truly unforgettable experience. The trek is across 4 days, and will take you on a path through the ever-changing landscape, climbing to the top of Chegaga Dunes to witness the magnificent sunrise.
Make memories for life and push yourself beyond your limits by cycling 311 miles from capital to capital. The route over 4 days takes you through beautiful English countryside before crossing the channel and making your way through quiet French country lanes, traditional market towns and the rolling green hills of Northern France.
Climb the Three Peaks
A tough but iconic charity challenge – take on the three peaks of Ben Nevis, Scafell Pike and Snowdon over 3 days, climbing approximately 10,000 feet and walking 22 miles – it's the most highly regarded trekking challenge in the UK!
Complete your chosen distance whilst making the miles count by raising funds for GWAAC! Suitable for beginner trekkers and expert trail runners alike, TrekFest proves that anything is possible.
If you are interested in any of this year's charity challenges and would like to find out more, you can get in touch via email at: sarah.jarman@gwaac.com.