Get muddy for GWAAC
March 25, 2019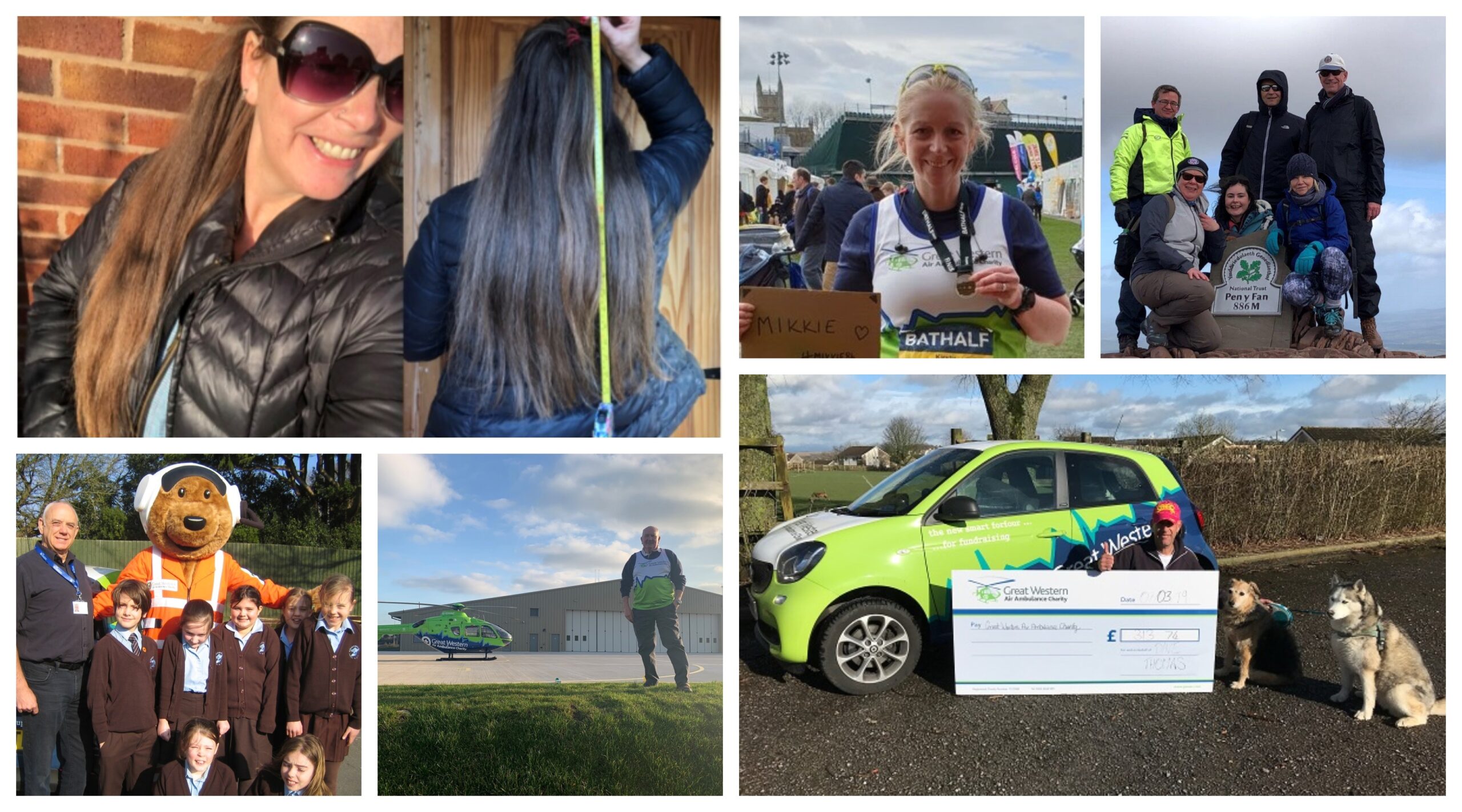 Meet our Fundraisers
March 28, 2019
Pete Sadler, a Specialist Paramedic in Critical Care for GWAAC has retired after 10 years to the service.
Paramedic Pete, from Weston-Super-Mare, was a huge asset to the charity, and has had hundreds of messages of gratitude from the local community, those he has worked with and attended to, following news of his retirement.
Not only has Pete been a fantastic Paramedic, over the years he has been involved in many different teams that care for our community. From saving lives to supporting his former patients in running events, he always goes above and beyond.
In 2018, Pete ran the Bristol 10K with one of his former patients, Ali Layard. Pete and the GWAAC Critical Care Team attended to Ali in 2012, when at nine-years-old he was knocked off a narrow boat and dragged into the propellers, sustaining severe injuries to both of his legs. Ali not only lost his kneecap, but also lost all of his left knee bending mechanism and 60% of his lower right leg, undergoing multiple reconstruction operations.
After the accident, Ali was told he would never walk unaided again, yet through sheer grit and determination, he defied all odds and completed the Bristol 10K last year, with Paramedic Pete, and his father, Andrew, alongside.
As well as working for GWAAC over the last decade, Pete has devoted his life to helping the community, working for the Ambulance Service, training and mentoring Avon and Somerset Police Medics, and mentoring and teaching paramedics of the future. Pete was also a member of the RNLI crew in Weston-Super-Mare, Search and Rescue for Avon and Somerset and the Wessex 4×4 Response Association.
Pete also volunteers for GWAAC's Great Western Heart Starters programme, teaching school children across the region how to administer CPR and always goes above and beyond for his former patients.
From all of us here at GWAAC, we would like to say a huge thank you to Pete's dedication over the years, he will be greatly missed by us all.