Airbase mural to welcome visitors is unveiled
July 20, 2023
The Amazing Colin Coombes raises £10,000 over ten years
August 17, 2023
Having joined Great Western Air Ambulance Charity (GWAAC) in 2016, Dr Andy Lockyer is no stranger to Great Western Air Ambulance Charity. A highly thought-of and much-respected member of GWAAC's Critical Care Team, it seemed a natural progression and good use of his excellent leadership skills, when he accepted the role of Medical Director in July 2023.
Dr Andy started out as a Physiotherapist but retrained in medicine as a graduate. After some years working in South Africa and Cornwall, he came back to Bristol "back to my roots" to start his pre-hospital emergency medicine training. He qualified as a Critical Care Doctor in 2017 and achieved the Fellowship in Immediate Medical Care in 2019. 
Interestingly, Dr Andy's Dad was the GP for Almondsbury, and he grew up not far from the airbase. So, you could say that both medicine and location run through his blood.
Dr Andy has been a Consultant in Emergency Medicine at the Bristol Royal Infirmary since 2018, where he is the Clinical Lead for major incident planning, public health, major trauma, education, and global health. He is also the BRI's Global Emergency Medicine Program's lead consultant, for which he won their 2023 Unsung Hero award, and a Trustee of the related international medical charity.
As GWAAC's Medical Director, Dr Lockyer will take leadership of all aspects of GWAAC's medical team, including performance, standards, overseeing audit processes, and staffing. He will represent all GWAAC Doctors and work closely alongside Advanced Clinical Practitioner in Critical Care, Vicki Brown; as Clinical Lead, Vicki leads GWAAC's Specialist Paramedics in Critical Care from a clinical perspective.
When asked why he wanted the role of Medical Director and what he is most looking forward to, Dr Andy said, "It will be a great honour to serve GWAAC going forward. The organisation has seen a few challenges over the years including the move to our current airbase and the pandemic. I can see a real opportunity to progress the medical team. We have an incredibly talented team of people; I want to harness this as best as possible so we remain a cutting-edge critical care service, with all the latest developments that we can provide."
Dr Andy said that the best thing about working at GWAAC is the intensity of the teamwork: "Sharing experiences and successes in such a close-knit team is very rewarding and helps build strong bonds. It's rewarding helping patients who most need us, but doing that as part of the team is especially meaningful for me."
He went on to say, "The jobs I'm most proud of involve multiple patients and multiple services. It's satisfying when the GWAAC team brings leadership to a situation and provides critical care at the same time. Working with multiple teams in a complex way is very rewarding."
Dr Andy will continue working shifts as a Critical Care Doctor with GWAAC. Reflecting on this and on what makes his job easier he said, "We're lucky that we have such good links with the ambulance service and hospitals in our region. It means we have a really good understanding of what the best thing for the patient is. And as a charity, we can endeavour to make sure we get the right kit for the job."
So what drives and inspires Dr Andy? He said, "I want to be part of something at GWAAC, providing some of the best pre-hospital care in the world. At GWAAC there are things we do really well and have an understanding of providing the best care to patients. We have a responsibility to share and develop these in as wide a group of colleagues as possible globally. Being healthcare professionals, we have a responsibility to improve the treatment all patients can receive globally alongside our own core work."
When he's not doing doctor stuff, leading teams, and making big decisions, he's doing outdoors stuff with his family and kids. Dr Andy likes walking and spending time at the seaside, surfing, and swimming. A "mad sports fan" he also likes to kick back and catch up on cricket, football, and rugby.
Dr Andy's biggest achievement to date? He ran a marathon in under four hours in his forties. "It only took me 25 years! All through my twenties I didn't achieve this." Perhaps this proves that age is no barrier!
He was quick to provide answers for his three favourite things in life: the sea, pizza, and cold beer in the sunshine. His three most hated things (he doesn't have many) took a little more consideration: tuna, nightshifts, and computers.
Dr Andy, when asked to describe himself in one word, said "enthusiastic (about everything)." We certainly think that this shines through, and we'd like to take this opportunity to wish him luck in his new role as GWAAC Medical Director.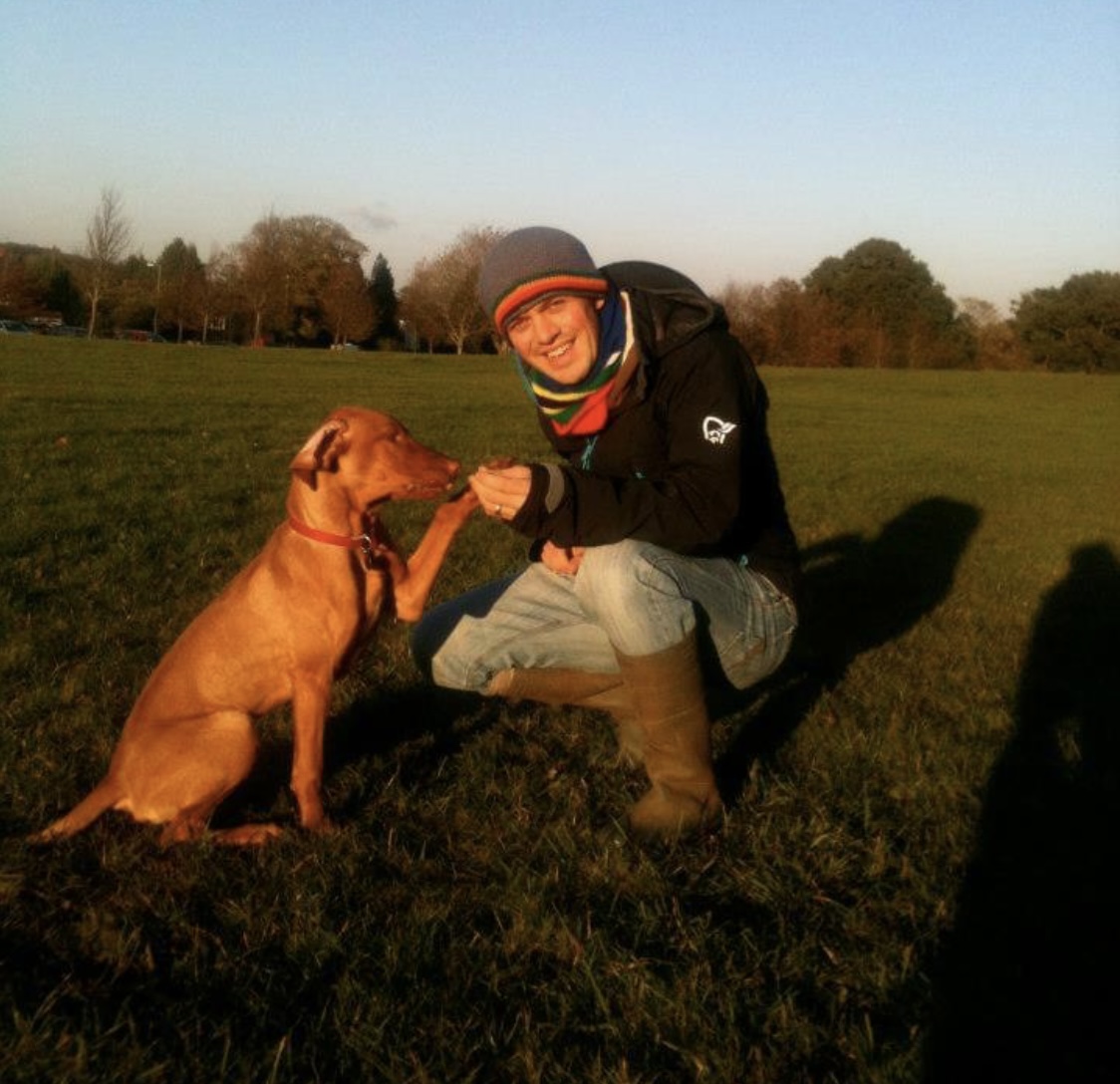 "It will be a great honour to serve GWAAC going forward. The organisation has seen a few challenges over the years including the move to our current airbase and the pandemic. I can see a real opportunity to progress the medical team. We have an incredibly talented team of people; I want to harness this as best as possible so we remain a cutting-edge critical care service, with all the latest developments that we can provide."
Meet the rest of our clinical crew