Meet our new Medical Director Andy Lockyer
August 4, 2023
Meet our new Assistant Medical Director Dr Andrew Heavyside
August 23, 2023
There are many ways you can raise money for Great Western Air Ambulance Charity (GWAAC), from cycling to cake sales, or in Colin's case… singing!
After ten years of fundraising, Colin Coombes has made £10,000 for GWAAC through his famous music nights.
The journey to £10,000
Colin has "always enjoyed singing" and up until 2013, he "occasionally went to care homes with a friend who played the guitar" and play songs for the residents.
But when he was gifted a computer program of songs from a good friend, Colin managed to get enough fifties, sixties, and seventies songs together to put on a music night in aid of GWAAC.
To his surprise "it was a well-supported night". Colin decided to continue putting on music nights for GWAAC.
Over the years, Colin has held music nights at various places including the Haydon Que Club, Welton Rovers Football Club, Timsbury Royal British Legion, Radstock Working Men's Club, birthday parties, and small social afternoon meetings.
As the amount that he raised for GWAAC increased, Colin thought "it would be nice to try and raise £10,000". Over the span of ten years, Colin reached his target.
Colin thanks his family, friends and "the many wonderful people" who helped him get there:
"I have always been amazed and grateful to the people who have donated money and raffle prizes and paid to see the music nights. As well as to those who bought raffle tickets to possibly win back the prizes they donated, and the people who passed the collection tins around"
Colin's thoughts on why you should fundraise for GWAAC
Colin was inspired to do something to help GWAAC when "someone I knew needed the air ambulance in an emergency." This set him thinking that one day he might need the help of the Critical Care Team:
"GWAAC are great because they are for everybody, no matter your race, creed, gender, or age."
If you're thinking of fundraising for GWAAC, take a look at our website for a few ideas. Fundraising can be a great way to bring your community together and make new friends. We'll support you every step of the way.
Colin's hopes for the future
Colin hopes to "carry on a little longer and raise a few more pounds for GWAAC"  through his music nights.
It's thanks to supporters like Colin, that we can offer a critical care and air ambulance service to people in urgent need across Bath and North East Somerset, Bristol, South Gloucestershire, Gloucestershire, North Somerset, and parts of Wiltshire.
Colin's next performance will be at Timsbury British Legion Club on Saturday 28th October in aid of GWAAC. Tickets are not required; it's on-the-door admission.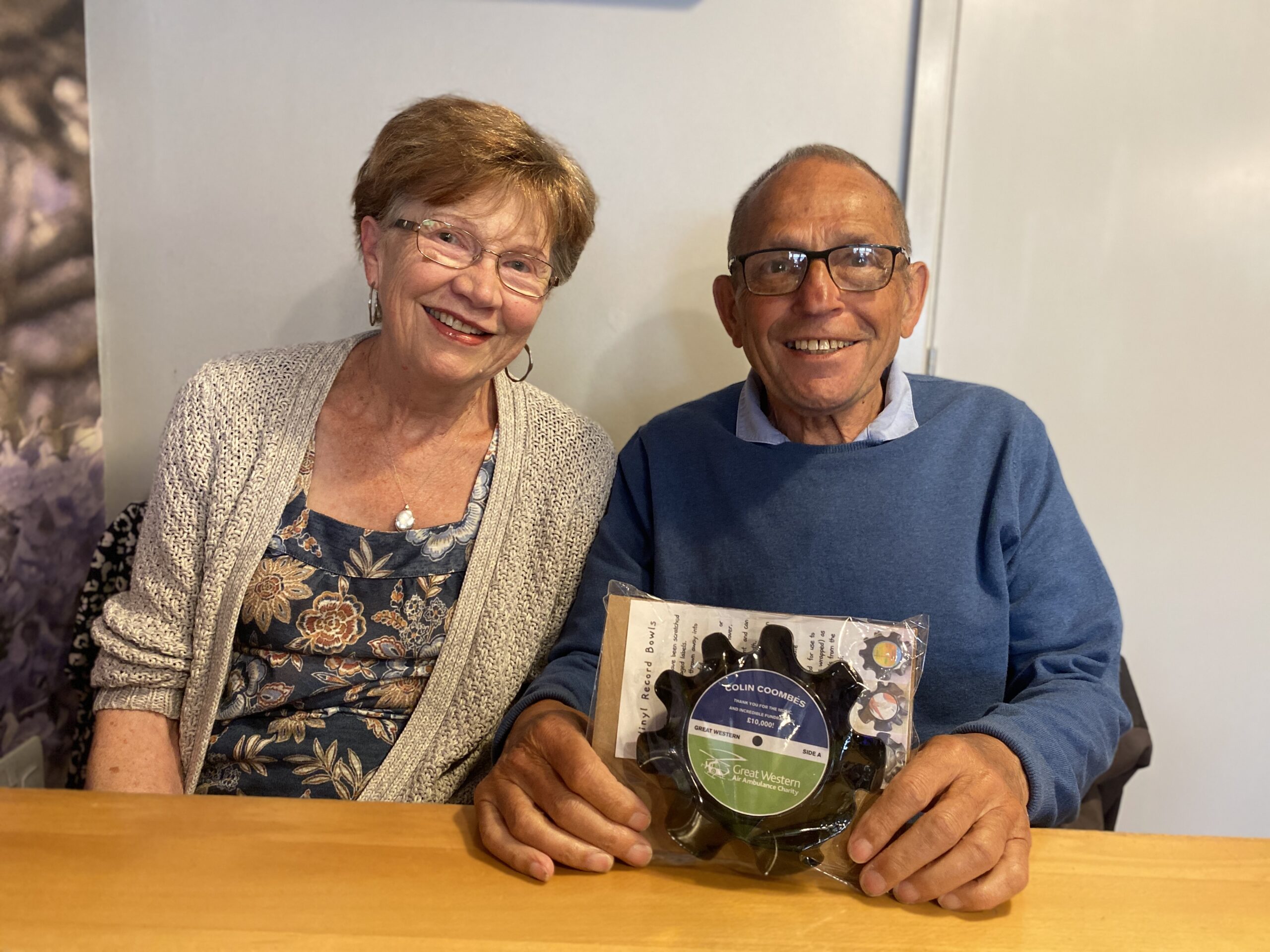 "I have always been amazed and grateful to the people who have donated money and raffle prizes and paid to see the music nights. As well as to those who bought raffle tickets to possibly win back the prizes they donated, and the people who passed the collection tins around"