Our call-outs in 2020
In 2020, we were called to 1,726 people in urgent need across the region, an average of almost five patients a day. Our Critical Care Crew attend to the most critically ill or injured within our region when they need it the most, either by helicopter or in one of our rapid response critical care cars. Our crew consists of Critical Care Doctors, Specialist Paramedics in Critical Care and, if flying, a highly trained and experienced Pilot.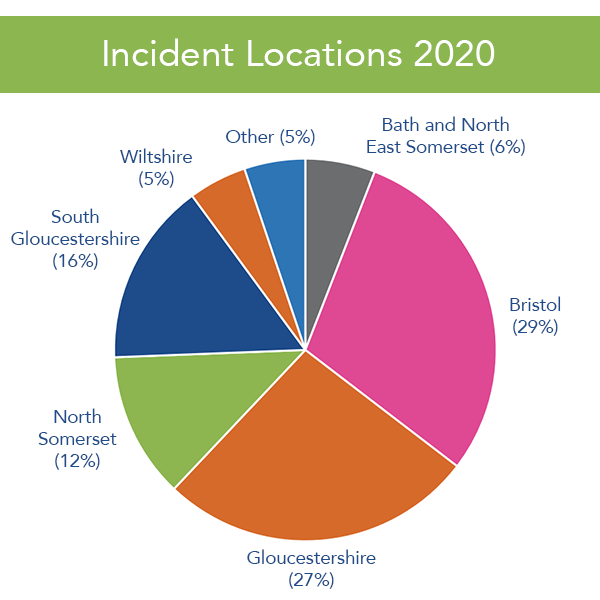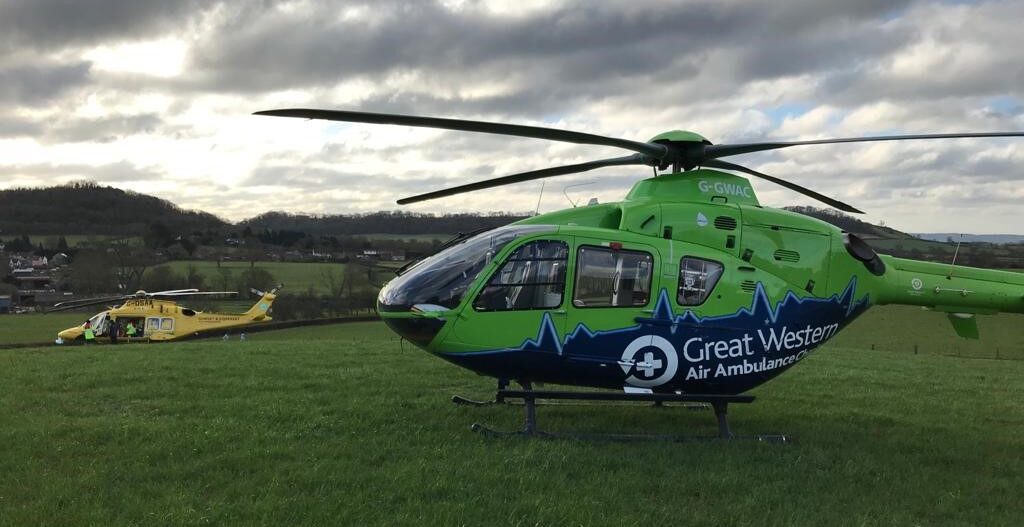 ---
When someone's life is in danger, what matters most is that they receive the urgent care they need. There are times when we need to work together with our air ambulance colleagues in the South West to respond quickly. This means air ambulance crews can often cross boundaries to help out other regions, in instances where other crews are on call elsewhere or unavailable. For example, in 2020, there were 227 call-outs to the region of Bath and North East Somerset. GWAAC attended 48% of these, the other 52% were attended by neighbouring crews from Wiltshire Air Ambulance and Dorset and Somerset Air Ambulance. In 2020, we helped out those colleagues by responding to 89 incidents across Wiltshire, and 39 across Dorset and Somerset.
Despite the challenges of 2020, our crew remained right there and ready for those in need, continuing to provide their lifesaving service throughout the pandemic. 
We saw lower call-outs across March and April 2020 with the national lockdown, which saw our crew step up to support our NHS colleagues by assisting with inter-hospital transfers for critically-ill intensive care patients. This year, however, we have seen a steep rise in call-outs as lockdown restrictions have started to ease. From 12 - 18 April 2021, we saw our busiest week on record, with the crew receiving 52 call-outs across just seven days. We anticipate the summer months to be some of the busiest we have seen. 
This rise in demand for our service has come at a time when our fundraising has taken a £250,000 drop due to COVID-19 putting a stop to many fundraising activities and events. As a charity, we need to raise £4 million a year to remain operational and rely on the communities we serve to help us continue to be here for the future. 
How your money can make a difference: