The Charity Gift Card
January 18, 2022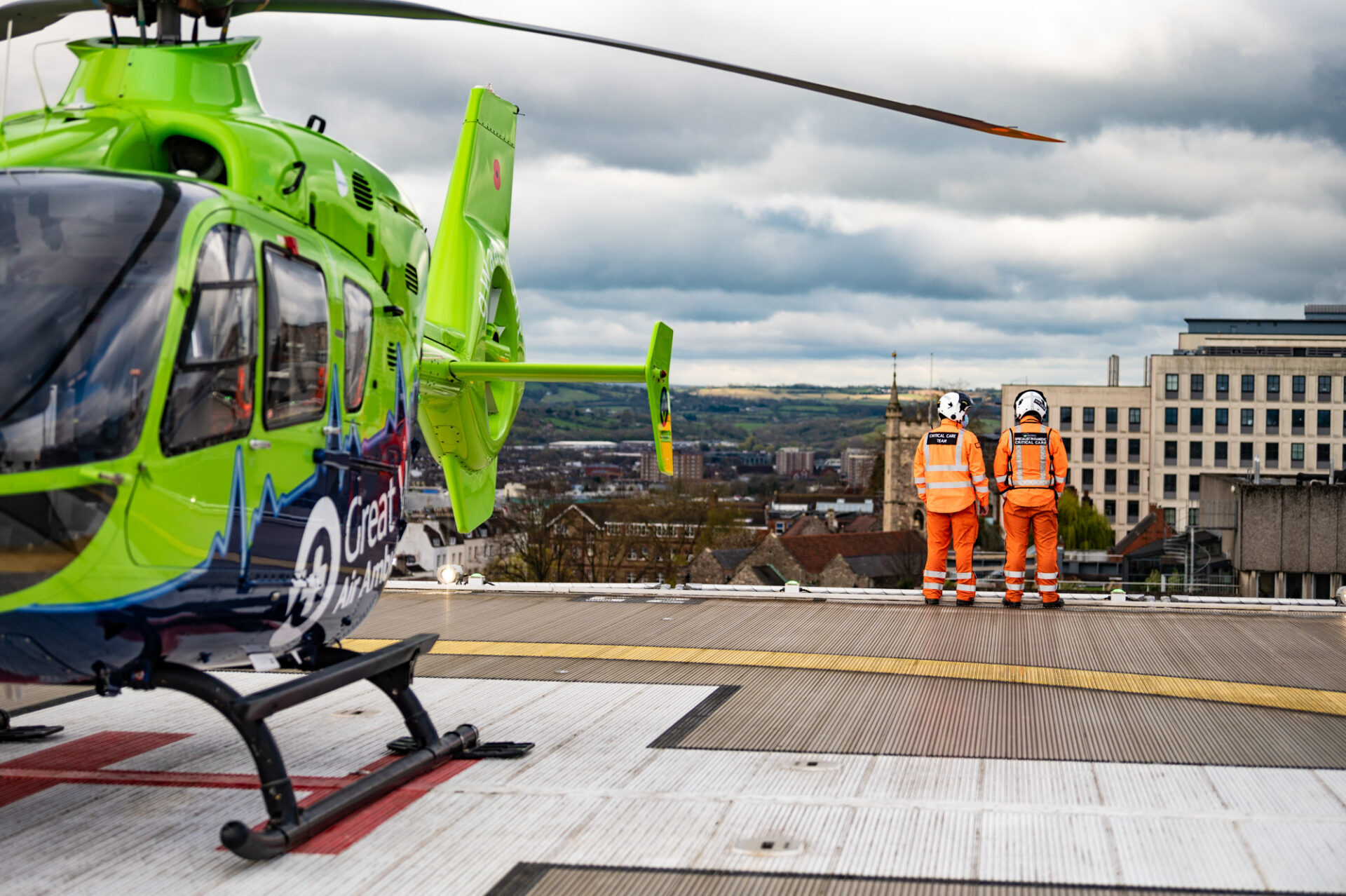 Reflections on our wellbeing strategy
June 30, 2022
Proposal for a Mission Support Centre
Great Western Air Ambulance Charity (GWAAC) provides an essential and much valued service to our local communities, but we lack suitable facilities for our work. Our clinical operations have been based at our Emergency Air Operations Base (EAOB) located south-east of Almondsbury village, since October 2018, while our charity team and other activities operate out of unsuitable rented office accommodation in South Bristol.
Overview of proposal
Our proposal is to add an extension to the existing EAOB hangar, in a discrete location on the eastern side of the building, to form a Mission Support Centre enabling all GWAAC's activities to operate from a single building. The proposed extension will create much needed space and facilities for crew and staff wellbeing, as well as to offer support to our former patients and their families when they get in touch.
Please note that this proposal will not affect the movement of our helicopter and will have no impact on the number of flights or hours of the helicopter's operation.
The proposed Mission Support Centre would:
Provide excellent training and development facilities for crew, charity staff and others
Provide a Patient and Family Liaison Service, sensitive to the needs of these groups
Support our crew's mental and physical health through provision of space for debriefing, supervision, and a gym
Raise more money through deeper engagement with actual and potential supporters
Improve workplace efficiency by bringing all GWAAC staff and crew together
Improve the environmental sustainability of our buildings
Provide a 24/7 service by car through provision of sleeping pods for overnight workers
Planning permission for the Mission Support Centre was granted in December 2022, subject to conditions.
Next steps
Great Western Air Ambulance Charity is currently planning the next stages of the project. This will involve fundraising to pay for the Mission Support Centre and careful negotiation of contracts and selection of contractors to ensure we get best value for money. 

We are grateful for the support of the John James Bristol Foundation and County Air Ambulance Trust for funding the costs of the project so far, and pledges of future support. 
If you have any queries, please contact GWAAC on 0303 4444 999 or info@gwaac.com.