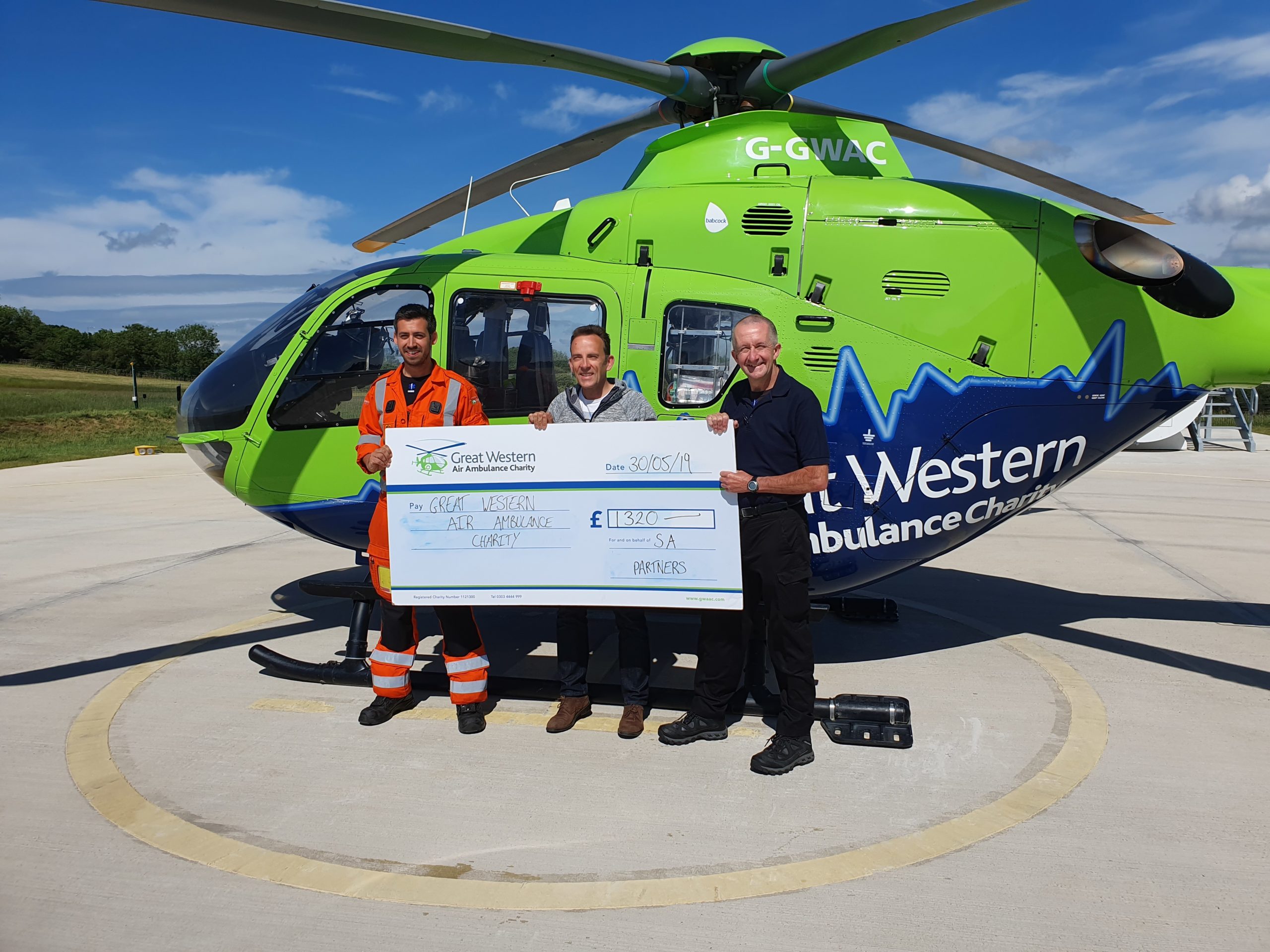 Join Robin on our #ChristmasMission
December 4, 2019

#ChristmasMission – Michelle's Story
December 9, 2019
Lea had been a Lift Engineer for 28 years, and so when he was called to a maintenance job in a Bristol City Centre office in October 2018, he thought it would be a normal job. However, on this day his routine checks left him with life-changing injuries and in need of urgent critical care.
Lea noticed that one of the lifts was running noisier than usual and went to take a look. Whilst working in the lift motor room, the unthinkable happened, and his arm became trapped, resulting in catastrophic injuries.
"I remember getting pulled into the guarding, looking up and realizing I had lost the lower part of my arm," said Lea. "I knew I had to get help as I was badly bleeding."
Finding himself alone six floors up in the plant room, Lea needed to get downstairs and alert someone of his injuries fast. Holding his injured arm up in the air, he managed to get the card out of his pocket and call the lift, bringing himself down to the reception security office in order to tell his colleagues.
Due to the extreme nature of Lea's injury, Great Western Air Ambulance Charity's Critical Care Team were called to the scene. Upon arrival, Lea was in a lot of pain and a lot of shock and was losing consciousness, so the team took the decision to sedate him on scene, stabilising his condition in order for him to be transported to Southmead Hospital, the nearest major trauma centre and place best suited to deal with his injuries.
Lea spent several days in intensive care, undergoing two lengthy operations, however, sadly they were unable to save his arm. He went on to spend several days on the plastics ward, and has since received physiotherapy, hydrotherapy and further operations. However, the lasting effects have not just been physical, and Lea is still coming to terms with the traumatic nature of his incident.
"After coming out of hospital, as well as the physical aspect of coping with the injury I found it hard mentally dealing with flashbacks and the realisation that I am not being able to do simple tasks," said Lea.
On 16th September 2019, almost a year on from his accident, Lea was able to visit GWAAC's air base with his family, meeting Critical Care Doctor Scott who attended to him on the day. This was a huge step in Lea's recovery, and he is now looking forward to going on to receive a prosthetic arm and continues to adjust to life after his accident.
"The treatment and care I received from GWAAC and Southmead Hospital were excellent. I can't express enough how much I appreciate all they have done for me," said Lea.