Bern's Story – A Tribute
November 5, 2019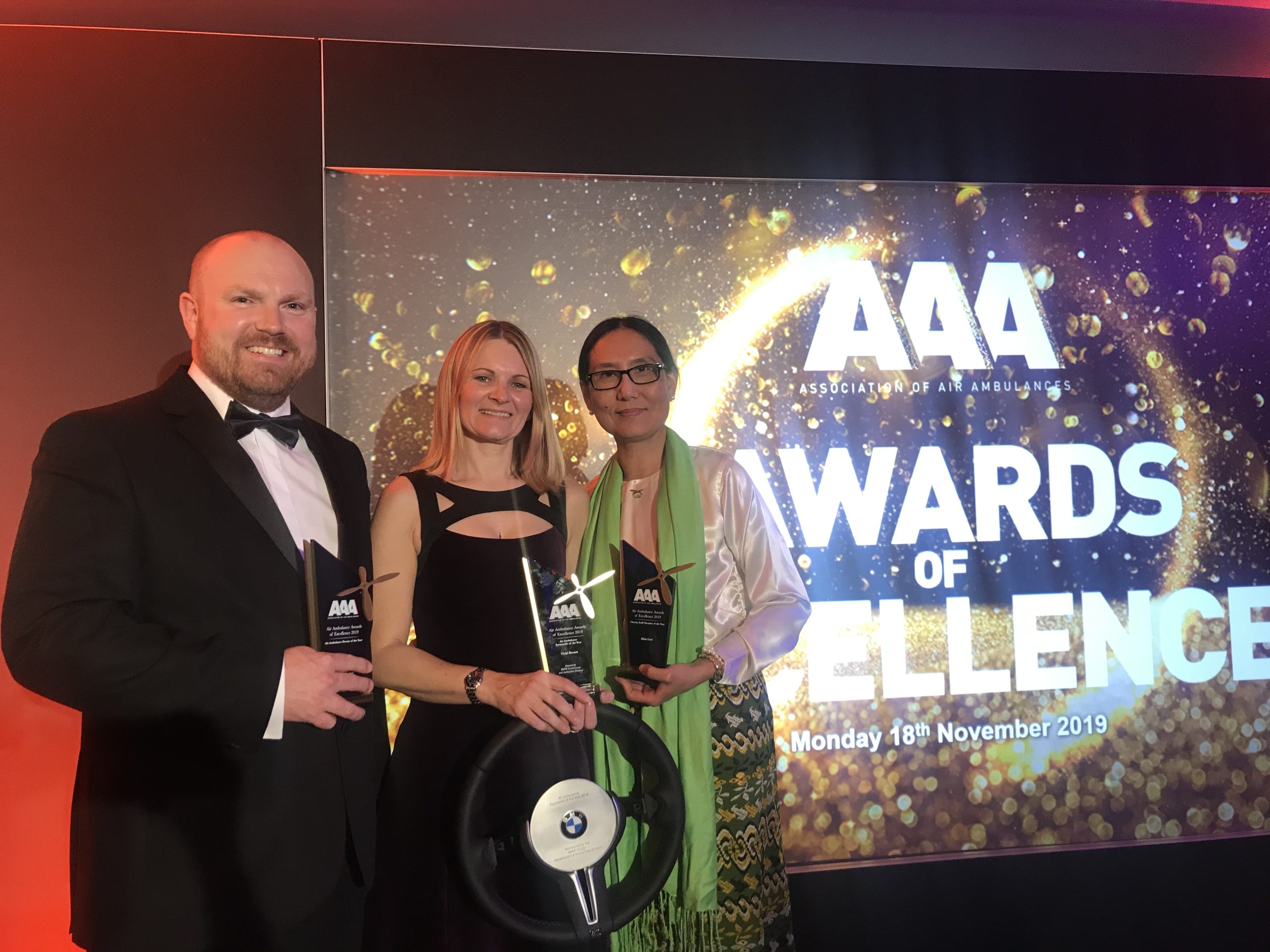 GWAAC's triple success at national awards!
November 21, 2019
Great Western Air Ambulance Charity are delighted to welcome founder and former Chief Executive John Christensen as the latest Patron for the charity.
John, who was instrumental in setting up the charity back in 2008, retired from his role as Chief Executive in 2017 after six years in the role.
John said upon being appointed as a Patron: "Founder, Trustee, Chair, Chief Executive and now Patron, what a privilege!"
He created and formed the charity during his time as Chair of the then Great Western Ambulance Service NHS Trust, after it was recognized that they were the only NHS Trust in England without an air ambulance, hence GWAAC being the youngest charity of its kind in the country. John became the first Chair of the Board of Trustees, and after stepping down was subsequently appointed as Chief Executive.
John saw the charity through some huge milestones, watching it flourish from what was a hand to mouth charity, to help it become what it is today, raising over £3 million a year, provide life-saving critical care to 2.1 million people across the region.
John fundraised to upgrade the helicopter a few years back, successfully lobbied for a £1 million grant from the LIBOR fund and achieved planning consent in 2016 for the new air base, which has since been built in Almondsbury. Following his retirement from his CEO role, John continued to support the charity and project manage work relating to the new base, recently attending the official royal opening of it in September 2019 with His Royal Highness the Duke of Gloucester.
John has been instrumental in getting GWAAC to where it is today, and we are proud to have him as a Patron of the charity going forward.