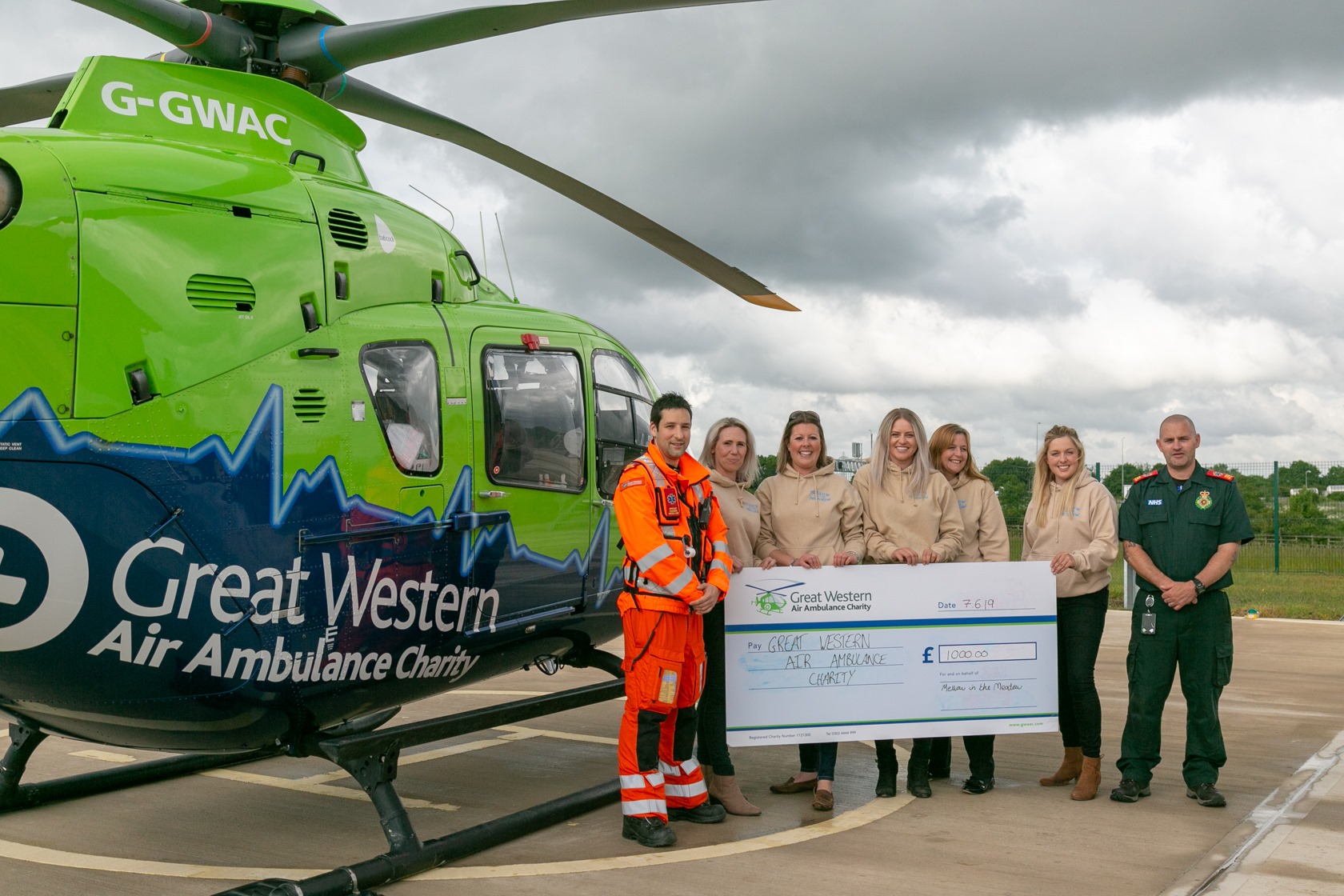 Mellow in the Meadow festival grows in success in support of GWAAC
October 30, 2019
John Christensen becomes latest GWAAC Patron
November 11, 2019
Tina Lay is thanking emergency responders, including members of our Critical Care Team after they responded to her partner Bern, who sadly passed away after suffering an out-of-hospital cardiac arrest.
Bern, who worked in vehicle recovery, had been called to a job in Brean, Somerset, after a Mercedes had become stranded on the beach. Whilst on the job, he suffered an out-of-hospital cardiac arrest, which he sadly did not survive.
Tina recalls Bern, fondly known as Bernie by his friends, calling her around 3pm on the day of the incident, letting her know he had got to the job safe and that he would call on his way home that evening. "That was the last day I heard and saw Bern," says Tina.
When Bern's colleague saw him fall to the ground, he assumed he had tripped, however when he got no response, he realised something was very wrong and called for assistance. The coast guards and beach wardens were the first on scene, soon joined by an off-duty nurse and the ambulance service, who all performed CPR and defibrillations on Bern before calling GWAAC's Critical Care Team for assistance. However, after an hour trying to revive Bern at the scene, giving CPR, defibrillation and critical care, Bern sadly was unable to be revived.
His partner, Tina, is thanking all of those whose efforts went into trying to revive Bern:
"Great Western Air Ambulance Charity played and carried out an important role on the day, made a huge effort with the Coast Guards, Ambulance, First Aiders, the off-duty Nurse and the Responder. All of the crew members attempted to revive my partner Bern by giving him CPR, using the Defib, administering oxygen and long chest compressions."
"All of the crew members spent over an hour trying to revive Bern that day and cleared the area, kept the large number of people at a safe distance. The multi-agency showed dedication and done a great job, the team mobilised quickly to Bern and initiated CPR. All of the crew members arrived really quickly and I would like to thank all of the crew members and the off-duty staff for doing such an amazing job that day and trying their absolute best to revive my partner Bern."
Tina has since gone on to leave a fitting tribute to her partner:
"Bern was an all-round good guy who always enjoyed a challenge. He was determined, honest and dependable. He was caring and a loyal friend that always made me and his friends laugh. He was helpful, loving and a happy go lucky man who brought warmth and happiness everywhere he went.

Myself and Bern moved to Bridgwater on the first week of February 2014 from our home town in Basingstoke, Hampshire. We relocated to Somerset to be nearer to the coast, where Bern took a position in the Vehicle Recovery Industry by doing the job he loved.

Bern was given the opportunity to pick his own Recovery Truck which made him happy and he named his Truck after his Mum, Eileen.

Bern made friends easily and made friends for life. Bern was 58 years old when he sadly passed away. Bern (Bernie) is missed truly and deeply by myself and friends."
Create a lasting tribute for your loved one
The loss of a loved one is always hard, and life can feel tough without them. It's important that you are able to cherish their memory, which is why we have introduced the Sycamore Fund - a tribute fund which you can open in the name of your loved one.
The Sycamore Fund is a private online space for you, your family, friends and colleagues to share stories and photos of your loved one. You can also donate to Great Western Air Ambulance Charity through the fund - a special way to cherish their memory whilst also making a lasting difference to our critical work.
Find out more about setting up a Sycamore Fund in the name of your loved one here.