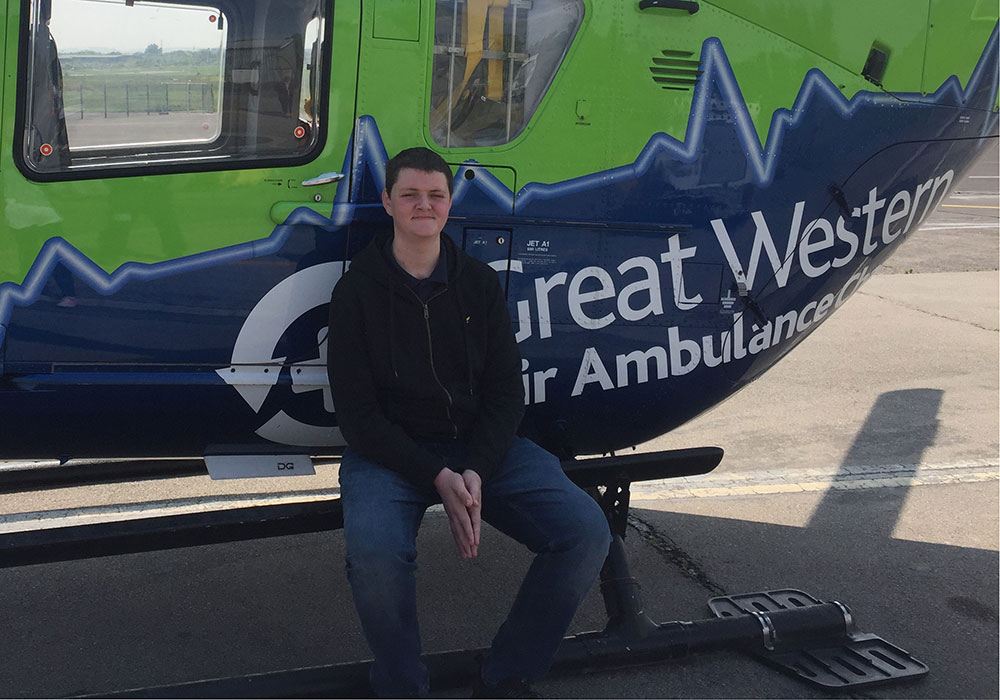 "Adam would not have survived the journey to hospital by road."
September 15, 2016
"The team improved her chances of survival, and we cannot express our gratitude."
January 25, 2017
June 20th started off as just a normal day for Ian. But it ended with him fighting for his life.
Ian had gone to visit his mother-in-law with his wife Debbie when he suffered a cardiac arrest and stopped breathing. It was critical that he received expert help to get his heart going again. The Great Western Air Ambulance Charity's Critical Care Team were called, and Critical Care Paramedic Pete Sadler and Critical Care Doctor Kieron Rooney rushed to the scene, arriving in just a few minutes.
On average we attend one cardiac arrest a day. Responding to cardiac arrests that occur in the pre-hospital adds several factors and complications. None of which are helpful to providing good quality chest compression which is one of the most important interventions when dealing with cardiac arrest.
When our team arrived on scene Ian was seriously ill, and had stopped breathing. The Critical Care Team carry specialist equipment that is not found on a normal ambulance. This includes a LUCAS machine, which they used on Ian. Often the person perming chest compressions on someone in cardiac arrest has to continue for 15 minutes or more, which leads to fatigue and ineffective compressions. The LUCAS machine performs high quality chest compressions and frees up our crew to assess the patient and administer any drugs needed. Dr Kieron Rooney said:
"We assisted the paramedic crew on the scene who had started resuscitation. This was supported with some of the additional tools and skills that we are able to provide as part of the Critical Care Team. In this case mechanical chest compressions (LUCAS), intubation and ventilation. After a prolonged resuscitation, his heart was restarted, but he remained very unstable"
Ian was transported to the Bristol Royal Infirmary, the specialist cardiac center for our region, by road ambulance with our crew accompanying him to monitor his condition enroute. He has since made a full recovery. Ian said:
"I am still here thanks to GWAAC. They saved my life."
If you or someone you know has been helped by the Great Western Air Ambulance Charity team, we'd love to invite you to meet the crew who help you. You can get in touch using our 'Contact form.