GWAAC bags almost £4,000 from Tesco's Community Grant Scheme
June 25, 2019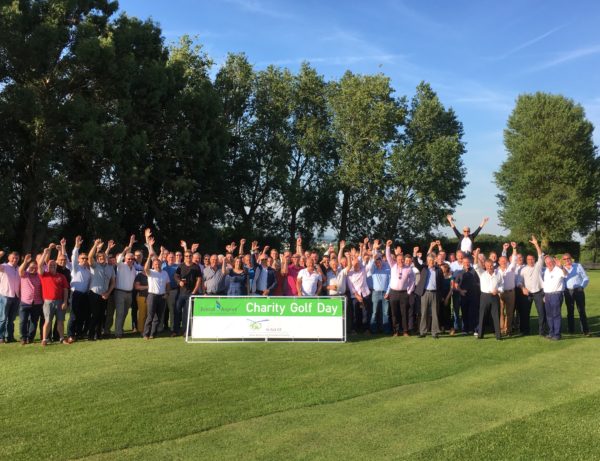 Bristol Airport raise over £10,000 for GWAAC with Charity Golf Day
July 10, 2019
We have released our six-month stats for the beginning of 2019, and figures show that we are on track for our busiest year to date.
Our Critical Care Team have received 971 call-outs in the first six-months of 2019, with some significant increases across Bath and North East Somerset, Bristol and Gloucestershire. The crew received 317 calls for Bristol alone, a 9% increase on the first half of 2018, 226 for Gloucestershire (5% increase on 2018), 86 for Bath and North East Somerset (9% increase on 2018), 133 in North Somerset, 101 in South Gloucestershire and 108 across areas outside of our region. These figures, if replicated, will see it being the charity's busiest year to date.
GWAAC's Air Operations Officer, John Wood, said:
"We continue to be extremely grateful to our loyal supporters whose generosity allows us to provide a critical care service to the people of Bristol, Bath and North East Somerset, South Gloucestershire, Gloucestershire, North Somerset and the surrounding areas. We have seen a steady increase in the number of patients we have been able to help over the years and it's only through the help and support of our local communities that we are able to respond to this increase in demand for our service."
GWAAC's Critical Care Team consists of a Critical Care Doctor, Specialist Paramedic and if flying, a highly trained and experienced Pilot, who are able to carry out life-saving interventions such as blood transfusions, administering anaesthetics and emergency surgical procedures, all at the scene of the incident.
The crew effectively bring the skills of an emergency department to the patient at the scene of an incident or medical emergency. They have attended an average of 162 jobs a month across the region, providing their life-saving pre-hospital emergency medical care to an average of over 5 incidents a day.
The charity receives no day-to-day funding from the Government or National Lottery, relying on generous donations and support from their local community to raise the £3 million a year needed to keep providing their service to 2.1 million people across the region.
If you would like to support your local air ambulance charity and help keep us flying, donate today.