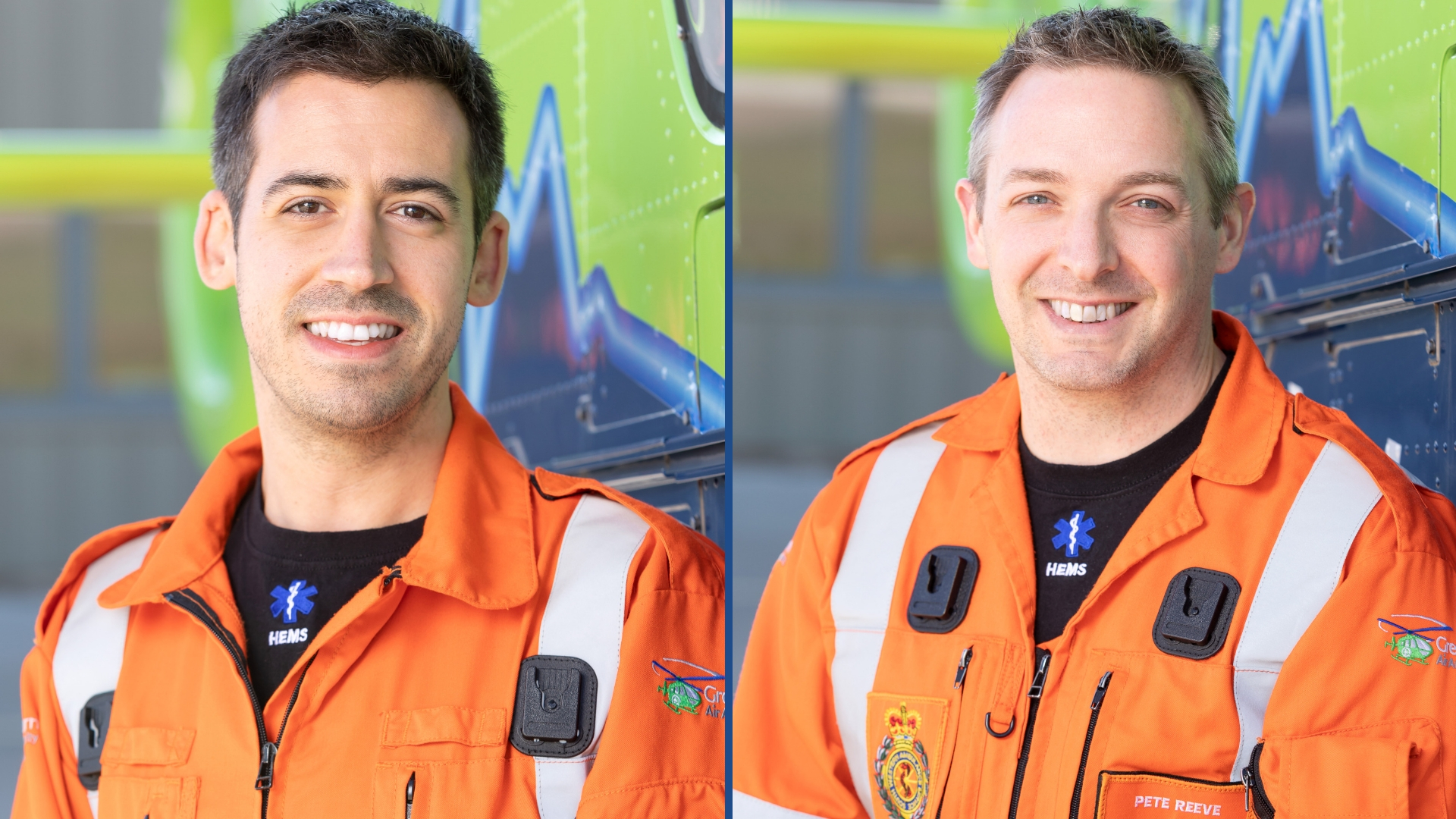 Congratulations to our trainee Specialist Paramedics in Critical Care Pete and Matt!
April 18, 2019

Dying Matters Week
May 14, 2019
Steve Figg and his son Dan will be putting themselves through the paces in the Bristol 10k, to raise funds for us after we attended to Steve's dad (Dan's grandad). The duo are expressing their thanks to GWAAC by taking on the challenge together to raise as much money as possible.
In December 2017 Steve's dad John was involved in an accident which left him with life threatening injuries. John was out for his usual walk to the shop when a car failed to stop at a junction and hit him. GWAAC's Critical Care Team rushed to the scene in one of their critical care cars and gave him strong painkillers (which can't be found on a normal road ambulance) to relieve the pain, before taking him to Southmead hospital.
Steve explains: ''My father had life threatening injuries and needed specialist treatment at the scene. This was given to him by the staff of the air ambulance, along with the other emergency services. We honestly believe if it wasn't for the GWAAC team my dad would no longer be with us. A year or so after the incident he is doing well, not fully recovered yet but doing well.
"For this reason, we have decided to run the Bristol 10k to help raise some funds and awareness of the great work that the GWAAC do and will continue to do.''
Running the distance of 10k is a challenge, however for Steve it's an even bigger one. Steve was diagnosed with chronic renal failure, which has meant that he not been able to train as much in the lead up.
Steve continues: ''Since signing up for this event, my training, up until about a week ago, had been non-existent, due to the fact that I have not been well. I have recently had an operation to have a tube inserted in to my stomach for dialysis but I am now training more and should be ok on the day.''
With support from his family and friends, Steve speaks of his motivation to get round the course:
''It's the first time both Dan and I will be running in an event like this together. I want to prove I still can do it and knowing that we are helping such an amazing charity, will spur us on to get to the finish line.
"Alongside the run, I have to say I am most looking forward to a cider and a roast once we have finished, oh and also handing over the money we have a raised!''