Retail Volunteers
Our retail volunteers are integral to the success of our charity shops.
GWAAC charity shops are all large units in the heart of vibrant local shopping areas, with great transport links. Your volunteering will play a vital role in generating charity income and raising the profile of our work in our local communities!
We will always try and match your skills with an activity that you'll enjoy. If you're interested in joining our Ground Crew, then contact Sully at ursula.sullivan@gwaac.com or call our charity office on 0303 4444 999 to discuss how you can get involved!
Volunteering tasks in our charity shops include
Serving customers, taking cash and providing great customer service
Sorting through donated items and pricing stock
Creating window and shop displays
Keeping the shop tidy, clean and well organised
Interacting with the general public
Encouraging people to support GWAAC in other ways
Specialist roles such as eBay, PAT testing and many more
Liz, Volunteer, Westbury-on-Trym Shop
I have been volunteering in the Westbury-on-Trym GWAAC shop since September 2020. It is an honour to work for such a worthwhile service that relies heavily on charitable donation. I work one day per week, and typically the role includes sorting donations of clothes and bric-à-brac into saleable goods and preparing them for the shop floor. I also enjoy dressing the windows by using donated goods to make themes/settings that attract customers into the shop.
In June 2021 myself and three other volunteers were invited to visit the GWAAC base. The visit was very informative and served to reinforce the wonderful and vital work being undertaken by the GWAAC team. I have become friends with several of the volunteers, one of whom I walked with on a regular basis throughout lockdown on the day we normally worked together. My friend and neighbour also volunteers at the shop. Living locally I see people I know and they and other members of the general public often pay compliments about the window displays, the stock available and the friendliness of the staff and volunteers.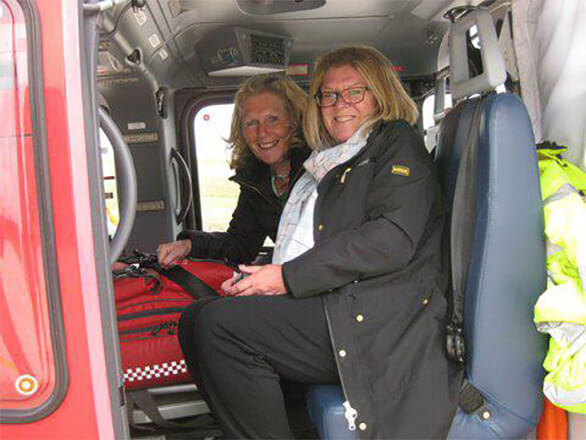 If you're interested in joining our Ground Crew, then contact Sully to discuss how you can get involved!