Nominate GWAAC as your Charity of the Year and bring your employees together on a mission to help our community.
Together we can work on fun and interesting ways to challenge and motivate your employees with one shared cause – helping your local air ambulance charity continue to be there for those in urgent need.
Your dedicated account manager will support your team from start to finish. They will provide you with a portfolio of events and volunteering opportunities, as well as any charity literature and merchandise you need to help with your fundraising.
Find out more about working with GWAAC as your Charity of the Year
Staff at Bristol Airport vote Great Western Air Ambulance Charity as their charity of the year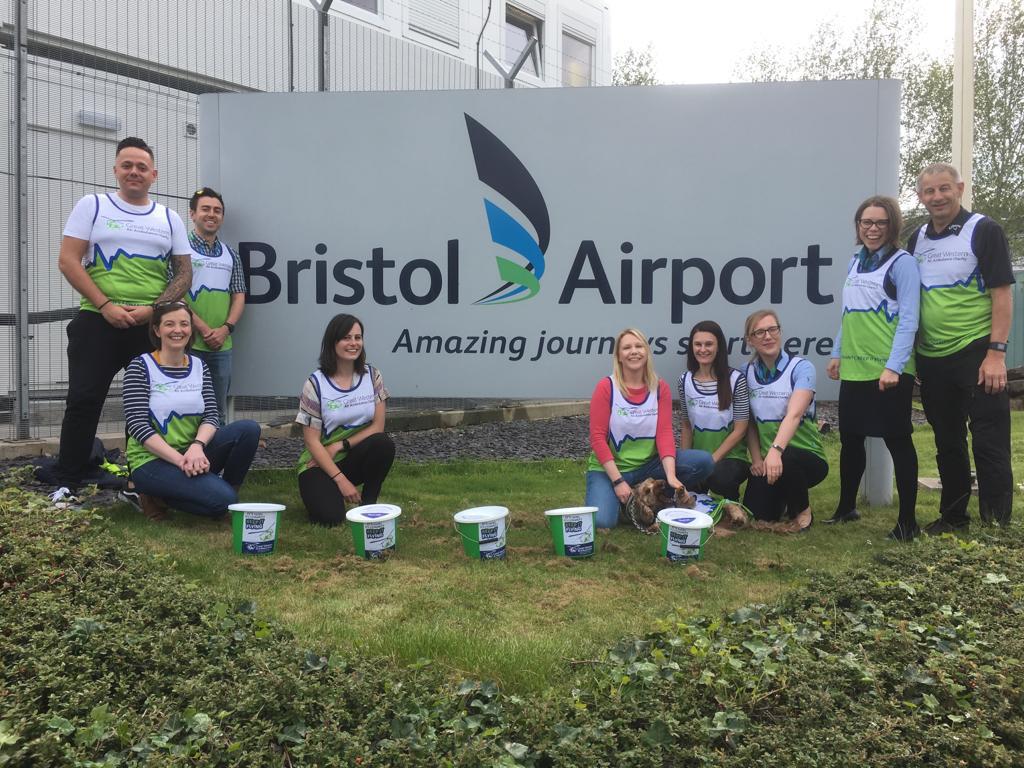 A year-long partnership with the team at Bristol Airport raised £20,000 and created huge excitement and enthusiasm among the airport's staff - who nominated and voted their local air ambulance service as their charity of the year.
Nick Pope, team member at Bristol Airport, says,
"Everyone has their own personal stories for getting involved, and the nice thing is that staff voted for GWAAC. The staff love doing it for you … we want to help in some way and this is our way of doing that. I've worked on two first aid incidents where an air ambulance has been called, so it is a personal thing for me."
For GWAAC, the partnership offered a fantastic opportunity to work with a large team and one of Bristol's most well-known and iconic businesses. "We were so pleased to be able to support such a motivated group of people to take part in various activities including climbing Mount Snowdon, completing the Bristol 10K, holding a 24 hour spin-cycle, a charity golf day, raffle and auction and much more, all in aid of GWAAC" says Holly Adlem, corporate partnerships coordinator at the charity.
The phenomenal achievement of the team at Bristol Airport raised enough to fund ten potentially lifesaving missions!
Fundraising Guide
For inspiration and helpful tips, download our free fundraising guide to help your employees below. 
Download your fundraising guide here
Feeling inspired? 
Get in touch with us and will be happy to answer any questions you may have: 
Email: info@gwaac.com
Telephone: 0303 4444 999