Ron's story
January 23, 2019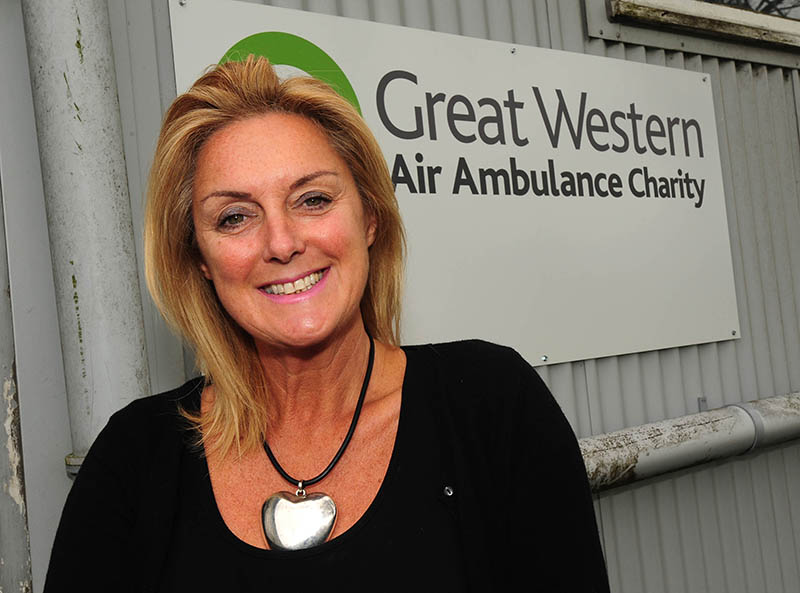 Paulina's story
January 23, 2019
The day started like many others for Mike Anns back in 2016, when he decided to mow his lawn.
Sitting on his ride-on mower, Mike was focused on getting his garden in Gloucestershire in shape for springtime. "Something made me look up," he said, "and as I did so there was a large model plane, 1.2 – 1.5 m wing span, about to crash into me."
The plane struck him on his right leg, opening a large gash and fracturing his tibia and fibula. In severe pain, Mike was unable to climb off the mower, but thankfully his wife heard his cries and called 999.
Rapid Response paramedics administered drugs, but quickly realised that surgery would be required to save Mike's leg. Just 12 minutes after being tasked to help,  our crew from GWAAC landed by helicopter. Specialist Paramedic in Critical Care Pete  and Critical Care Doctors Jim  and Tom immediately set to work stabalising Mike and splinting the fracture.
"They sedated me and removed me from the mower, then flew me to Southmead Hospital in Bristol," remembers Mike. "This took minutes compared to an ambulance journey which could have been hours."
He needed two operations, one to clean the oozing wound and another to insert a titanium pin from the knee to ankle, plus plates and screws above the ankle joint. A skin graft was then taken from his thigh and secured around the damaged area. Mike remained in hospital for two weeks, before beginning the long process of recovery.
Two years later, he is back using the gym and has progressed to running on the treadmill for 5-10 minutes. Mike and his family have been to visit GWAAC's to meet Pete and the team. Mike's daughter Suzette also visited and has gone on to complete a sponsored Spinathon to raise money for the charity. Pete said, "It was lovely to see Mike and his family… and to show them around the helicopter."
Looking back on the incident, Mike said, "I cannot praise Pete and the other members of the Great Western Air Ambulance Team, the paramedics and the Trauma Unit at Southmead Hospital, enough for the attention I received."
GWAAC provides the critical care and ambulance service for 2.1 million people across the counties of Bristol, Bath and North East Somerset, South Gloucestershire, Gloucestershire, North Somerset, and surrounding areas. In 2018 we attended 1,887 jobs where someone needed urgent assistance. The charity receives no day to day funding from the government or National Lottery and needs £3 million each year to stay operational.
Mike says, "You never know when you will need the Air Ambulance. I take this opportunity to thank all the fundraisers and people who donate to Great Western Air Ambulance Charity, because without you I would not have received the benefit of such a vital service."