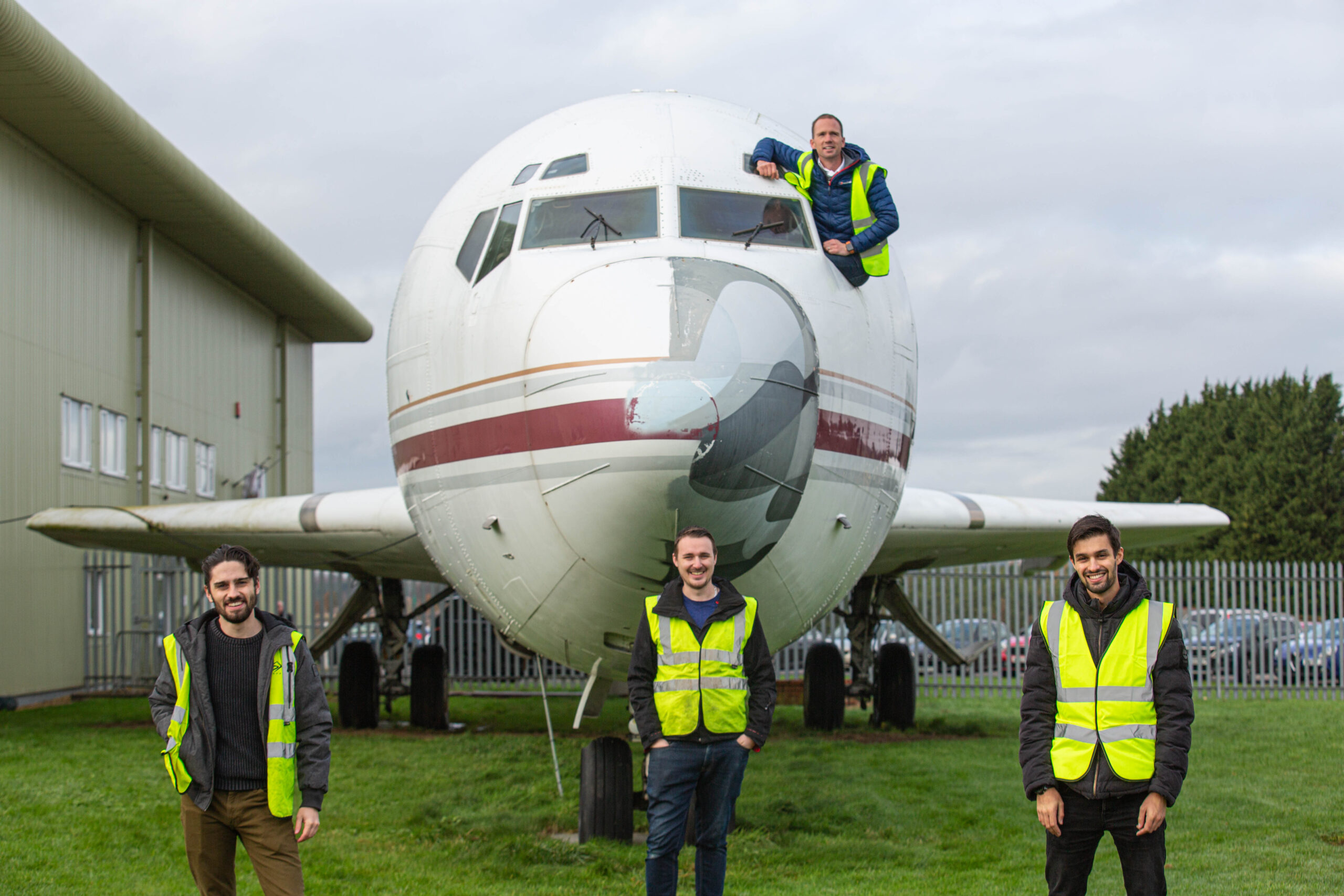 PYTCH Air – the plane making its journey along the motorway will be raising funds for GWAAC
February 24, 2021
New Trainee Specialist Paramedic talks about joining GWAAC during the pandemic
March 26, 2021
Meet GWAAC's New Pilot Alan
We're delighted to welcome experienced pilot, Alan, onto our team!
All of our pilots are specialist HEMS (Helicopter Emergency Medical Service) pilots. They are at the top of their field, having completed advanced training and flying hours in order to join our crew.
Read on to learn more about Alan's background and why he wanted to join GWAAC.
Please explain what experience you have had previous to GWAAC?
Prior to joining GWAAC I worked with Wales Air Ambulance. I flew with the Children's Wales Air Ambulance, based at Cardiff Heliport, conducting inter-hospital transfers throughout the UK. I also worked as a touring HEMS pilot and was lucky to have the opportunity to work with a variety of Air Ambulance charities, now including GWAAC. Before joining Babcock Onshore Ltd I served in the Fleet Air Arm of the Royal Navy.
 Why did you want to work for GWAAC?
The opportunity to fly in support of my local community was too good to miss!
What are you most enjoying about the role so far?
 I really enjoy the variety; you never know where the next HEMS task will take you. Almondsbury is a busy base and our operating area is quite diverse. In the course of a single day you can find yourself landing in a busy urban landing site, operating in steep rural terrain and exploring the Severn Estuary and Bristol Channel coast. As I'm sure anyone who lives in the area will agree, the weather in the West Country also poses regular challenges.
Alan's Images
Not only is Alan a brilliant pilot he's also really good at capturing Helimed 65 in action.
Check out some of his images below: