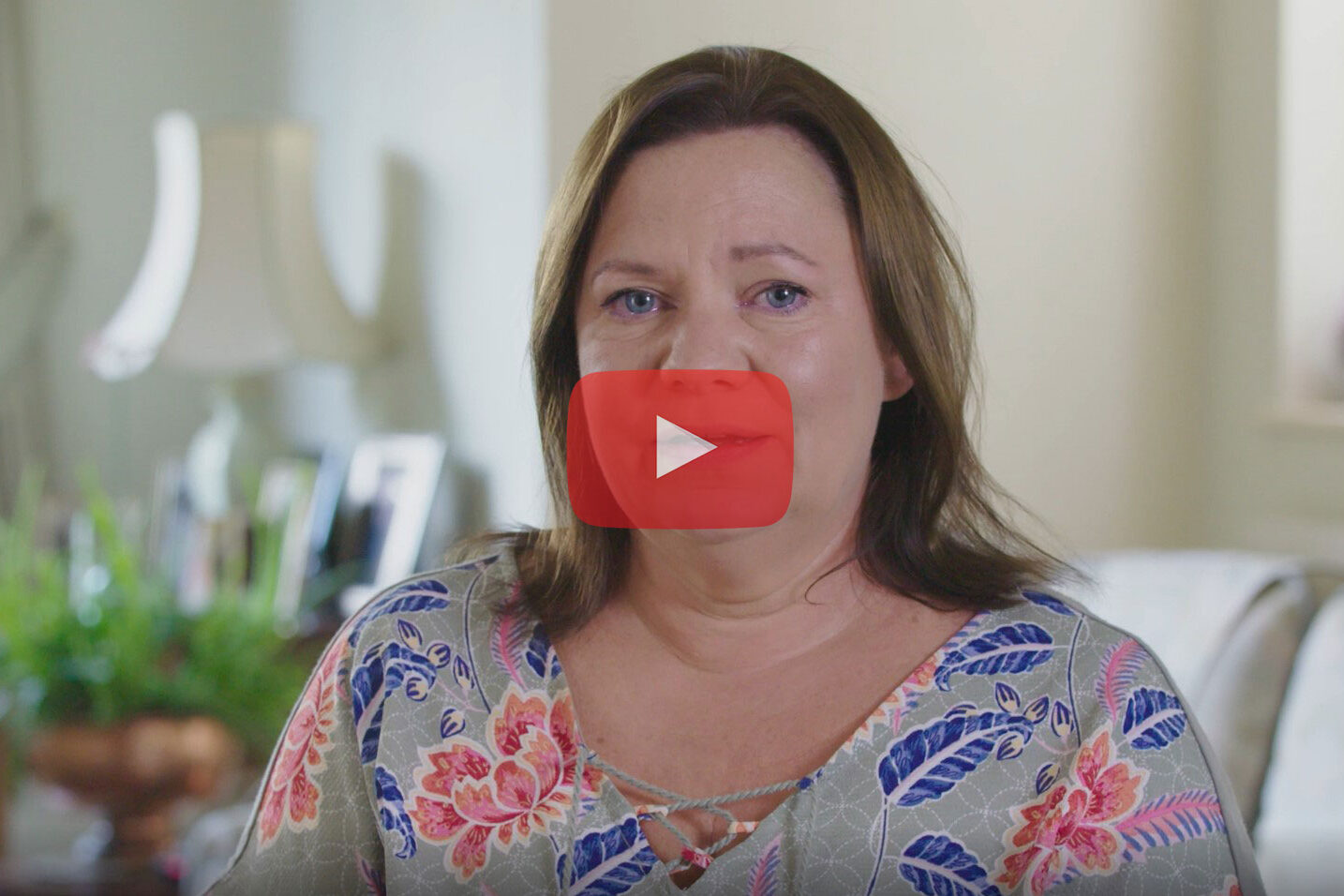 Stay With Us – Jasmine's Story
February 3, 2022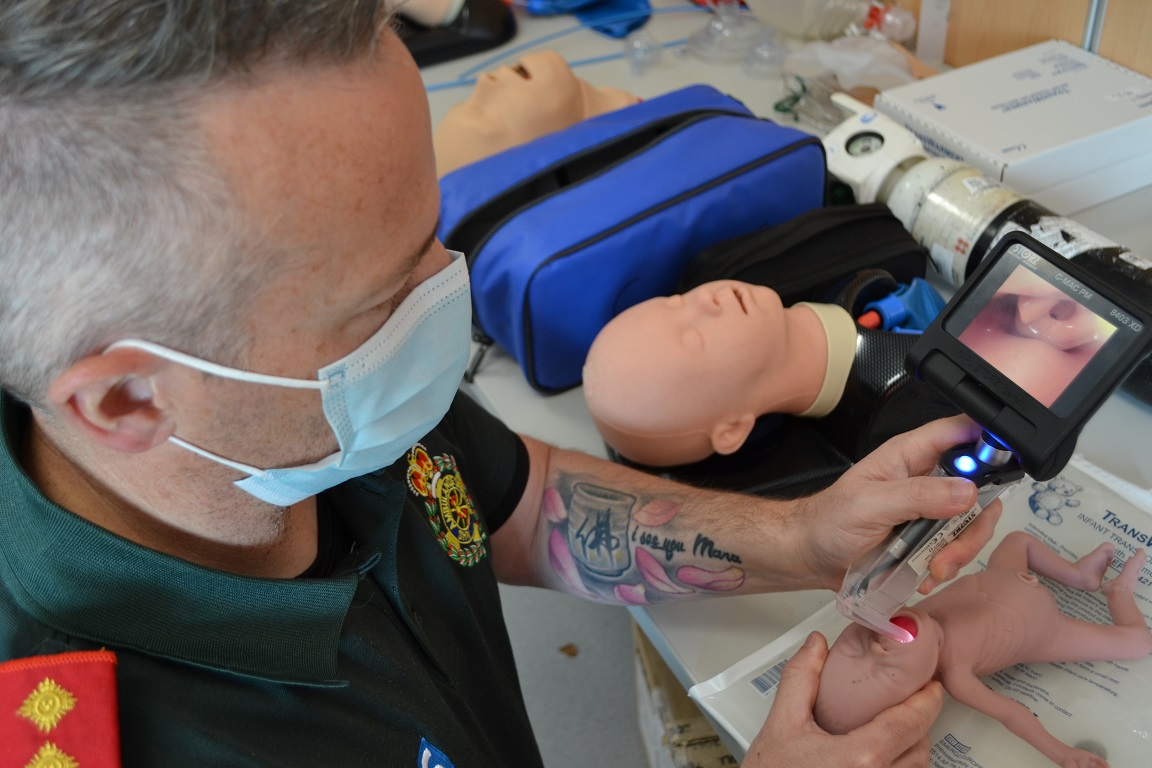 How we respond to babies and children in need
February 25, 2022
Our 2021 mission stats revealed that our annual call-outs to babies, children, and teenagers doubled from previous years. Call-outs to babies made up 28% of the total number of dispatches to this group. When put in perspective with the overall number of people we respond to, these numbers are still fairly small, but the point is they're increasing and we need to be ready to respond as quickly as possible with the right equipment, treatment and skills.
Great Western Air Ambulance Charity (GWAAC) plays a vital role in treating critically ill young patients:
Our Critical Care Doctors, Advanced Paramedics and Specialist Paramedics provide emergency, hospital-level treatment to young patients in a pre-hospital setting, such as their own home
We can get time-critical patients to a specialist hospital fast. In the South West, there are only two hospitals that can look after ventilated babies
Advances in pre-hospital neonatal and paediatric care
The GWAAC Critical Care Team has always strived to provide the best possible care to babies, children, and teenagers. In recent years, we've made some big changes in the level of pre-hospital critical care that we provide to newborn babies in particular.
We're lucky to have a combination of three key factors that make for an expert crew in neonatal and paediatric care (paediatrics is the branch of medicine concerned with the treatment and care of children, and neonatology is specific to newborns):
1. We have two specialists in neonatal and paediatric care – Critical Care Doctor and Consultant in Paediatrics, James Tooley, and Specialist Paramedic in Critical Care (SPCC), James Yates

2. The right equipment — GWAAC has recently invested in equipment specifically for babies, including newborn and premature babies

3. A culture of sharing knowledge and embedding best practice — Doctor Tooley and James Yates make a point of passing down their knowledge to the rest of the team, and to the wider medical community
Specialists in our team, fighting for the cause
We are privileged to have a highly-skilled team that includes Doctor Tooley, one of the only specialist neonatal and paediatric doctors working in pre-hospital critical care, and SPCC James Yates, one of only two Advanced Paramedics in neonatal care in the whole of the UK. It means babies and children in the region will benefit from specialist cutting-edge treatment should they ever need to call on our air ambulance charity.
This treatment and care doesn't just come from Doctor Tooley and James of course, but from the whole GWAAC Critical Care Team.
"Together, the two Jameses have pushed GWAAC forward with our provision for paediatric and neonatal practices."
Pete Reeve, Air Operations Officer, Great Western Air Ambulance Charity
Doctor James Tooley
After qualifying in 1993, Doctor Tooley spent the early part of his career in adult medicine. He moved across to paediatrics when he saw how this area of medicine was entering into a new specialist era. It was an exciting time to get involved and it still is.
Doctor Tooley says there is a constant "pushing of boundaries to keep babies alive." For example, for the last fifteen years, the "limit of viability" (a framework based on scientific research to indicate a newborn's chances of survival) was twenty-three weeks of gestation. But just recently, it has changed to twenty-two weeks.
Doctor Tooley has an extensive background in specialist neonatal and paediatric care and has been a Consultant for over seventeen years. He joined GWAAC in 2012. Alongside his work with GWAAC, Doctor Tooley is a Consultant and Clinical Lead for NEST (Neonatal Emergency Stabilisation and Transfer Team), and a Consultant with WATCH (Wales and West Acute Transport for Children service) where he supports with emergency transfers of critically ill babies and children between hospitals. He is also a BASICS (British Association for Immediate Care) Doctor.
Doctor Tooley believes that having the right equipment and ongoing training massively improves how effective pre-hospital care can be for babies and children. He says: "We're very lucky as a unit to have access to manikins of all paediatric sizes, from pre-term infant to school age. Equally important, we also carry a wide range of sizes of equipment allowing us to resuscitate and treat this vulnerable group."
SPCC, James Yates
James is the first to admit that his advancement into neonatal care was inspired by Doctor Tooley and the skills he brought to GWAAC.
James joined Great Western Air Ambulance Charity in August 2014. He is passionate about delivering expert patient care in a challenging pre-hospital setting and about growing the capabilities of the Critical Care Team.
In 2020 he identified an opportunity to gain experience in neonatal care and was seconded to NEST for twelve months — the South West's Newborn Emergency Stabilisation and Transport Team.
As well as being one of only two Advanced Paramedics in Neonatal Care in the whole of the UK, James is also the only Advanced Paramedic who currently holds a position in a neonatal team. His hard work was recognised when he was highly commended in the Air Ambulances UK Awards of Excellence for Critical Care Practitioner of the Year 2021.
Having the right equipment is essential
Newborns, in particular, have different physiology to adults and can require a different approach in terms of treatment. SPCC James Yates, says, "It's about keeping things simple. Warmth and oxygen are two of the most important things."
Although there are some differences in procedures, it's important to have the right paediatric equipment in a range of sizes.
It's also important to be able to make quick decisions regarding the medication to administer and the quantities needed. The GWAAC crew has a bespoke Page for Age handbook that outlines the medication and quantities that can be given to babies at different ages. It's a handy reference document that can speed up treatment.
The crew also has a new neonatal bag that is specific to premature newborns. It contains all the kit needed to meet the special needs of these tiny patients such as a warming mattress and oxygen mask. Other equipment includes:
Monitoring equipment such as an oxygen saturation probe for premature babies and blood pressure cuffs
A child-appropriate ventilator with different size circuits
An umbilical intravenous catheter for which Doctor Tooley has set up a training package
Four-year-old Jasmine was helped with a child-appropriate ventilator in 2019. After Jasmine unexpectedly stopped breathing at home, the GWAAC crew put Jasmine into an induced coma and took over her breathing to prevent any further complications.
Jasmine's mum, Niky, recalls, "I will remember Scott talking to me for the rest of my life. The collaborative approach, communication, safety, checking and re-checking during fast-paced treatment and decision making between teams was beyond what could be called perfect. Everything was co-ordinated and undertaken to ensure that Jasmine was alive, that she was stable and safe – and that she remained so."
Sharing knowledge in a quest to enhance patient outcomes
Doctor Tooley and SPCC James Yates cascade their experiences and expertise down to the team. And combined with the specialist equipment, this makes the GWAAC crew one of the most advanced air ambulance Critical Care Teams in the country for neonatal and paediatric care.
Keen to share their knowledge outside of GWAAC, Doctor Tooley and James Yates have both attended conferences and given talks and training on neonatal and paediatric pre-hospital critical care. James has written a day-long course on neonatology with a doctor from NEST which is specifically designed for Critical Care Teams. James is hoping to roll this out to other air ambulances across the country.
Doctor Tooley says, "It's about changing the culture. We should challenge other air ambulances to get equipment for babies and children. Investment in equipment is a good starting place and ultimately the right training and equipment builds up confidence and speeds up treatment."
Our Air Operations Officer, Pete Reeve, nicely sums up the benefits of incorporating neonatal and paediatric expertise into the Critical Care Team:
"As well as the changes in equipment, having two clinicians dedicated to neonatal practice means that we are able to train all of our staff to the highest levels in care provision. It is noticeable that staff members across the unit have become more comfortable with using ventilators for our very young patients when they require it on scene. Fortunately seeing very ill young children is rare but this can mean that it can become daunting to treat them, however the training and level of discussion we have been able to enact means that confidence across the team is increasing all the time. This can only be good for our patients on the rare occasions we do see them."
Join our newsletter to stay up to date with the difference we're making to families in your community.
Having two clinicians dedicated to neonatal practice means that we are able to train all of our staff to the highest levels in care provision