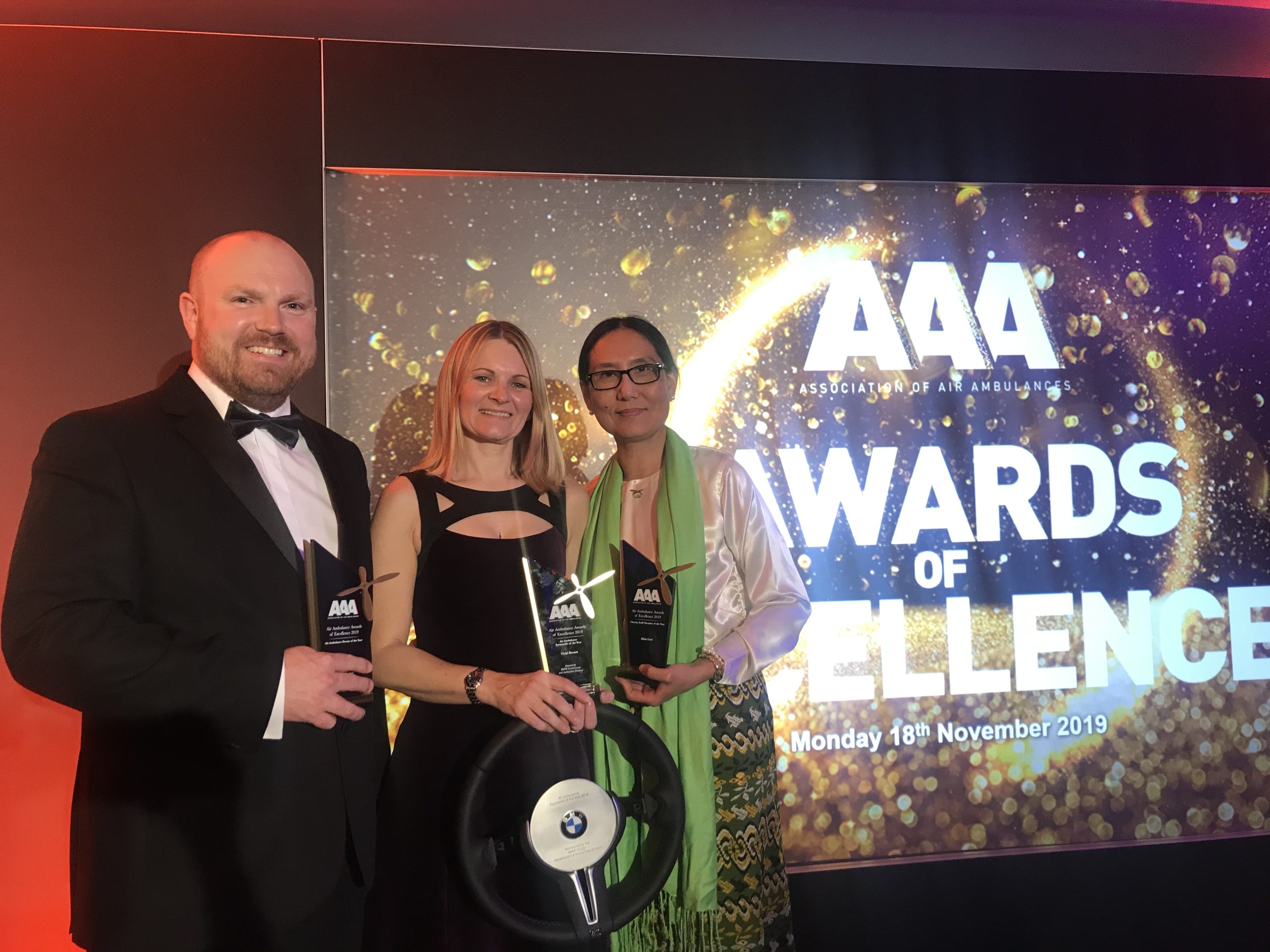 GWAAC's triple success at national awards!
November 21, 2019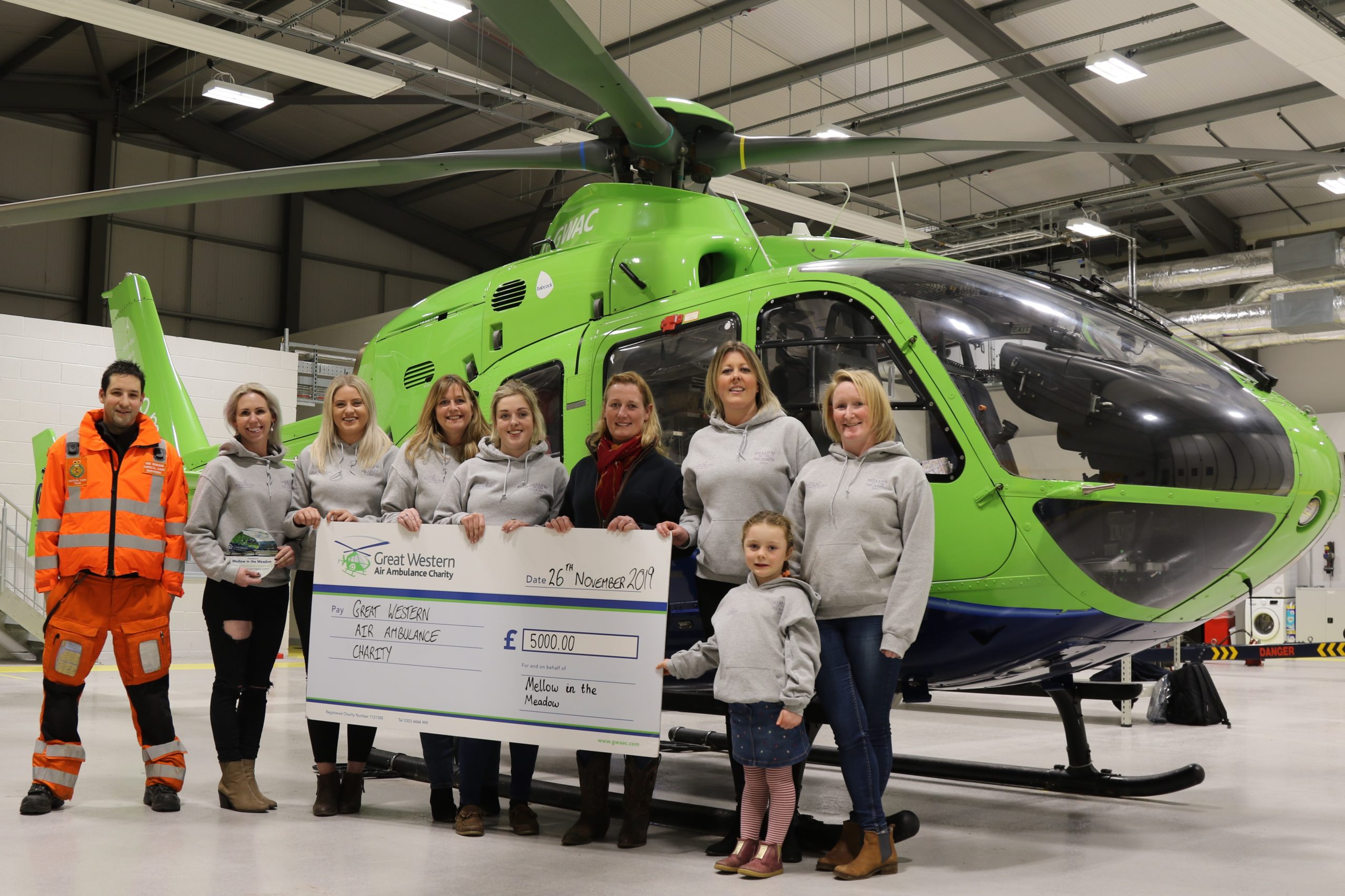 Mellow in the Meadow present £5,000 to GWAAC and say thank you to crew who attended their friend
November 27, 2019
Great Western Air Ambulance Charity are delighted to announce that we have been chosen as one of Bristol Rovers' charity partners for the 2019/2020 season.
Following on from their success with last season's chosen charities, we're really excited to see what the next year brings for the partnership, working together to help raise awareness and support the work we do here at GWAAC.
We provide the critical care and air ambulance service for 2.1 million people across the counties of Bristol, Bath and North East Somerset, South Gloucestershire, Gloucestershire and North Somerset. On average, GWAAC's Critical Care Team attend over 5 incidents a day and need to raise £3 million each year to stay operational. The charity receives no day-to-day funding from the Government or National Lottery and relies solely on the support from the local community we serve, and so charity partnerships are hugely valuable to allow us to continue to provide our life-saving service.
Speaking about the partnership, Commercial Director, Tom Gorringe said, "When selecting our charity partners for the season, we felt that it was important to ensure that any chosen charity had a strong bond to causes that are widespread to many supporters.
"We know many of our supporters would know someone, or even received first-hand, critical care from the Great Western Air Ambulance and we look forward to strengthening our partnership with the charity in events and projects over the course of the season.'
Joe Hughes, Community Fundraiser for Bristol said: "We're so proud to have been chosen as one of Bristol Rovers' partner charities for this year, and really excited about the season of activities we've got planned with staff, players and supporters."