Double win for GWAAC at the National Association of Air Ambulance Awards 2018
November 20, 2018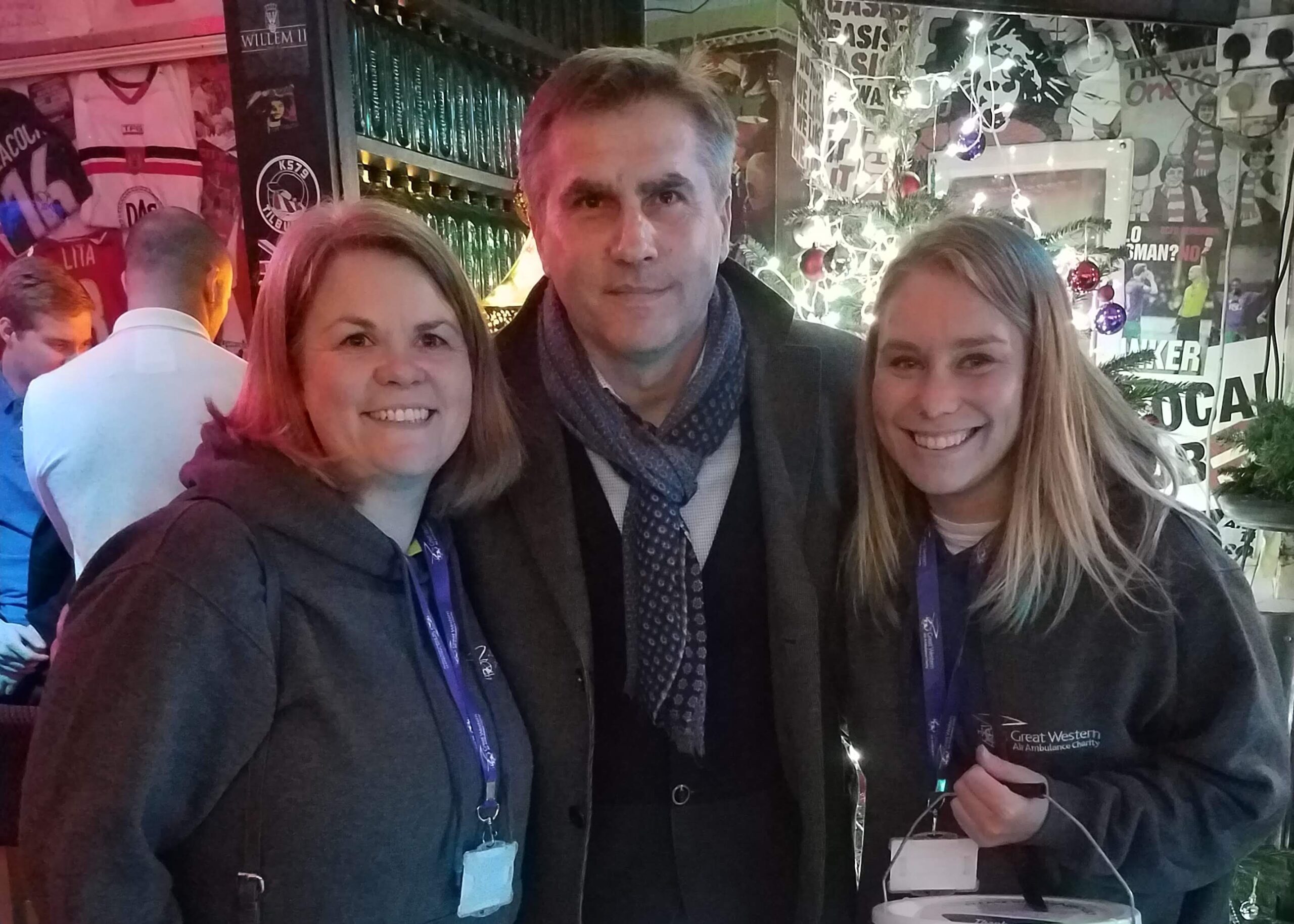 Bristol City legend returns to Bristol and raises money GWAAC!
January 4, 2019
What a year 2018 has been! We celebrated our 10th birthday and moved into our new purpose built air base at Almondsbury. And now, as the year draws to a close, we are thrilled to announce that we have reached our fundraising target for our Bur Our Base appeal, and have completed on the purchase of the air base.
GWAAC Chief Executive Anna Perry, said: "We are thrilled to have completed the purchase of our new air base in Almondsbury. This is a purpose built facility which provides our crew, who work on the cutting edge of Pre-Hospital Emergency Care, with all the facilities they require. Owning this air base also provides stability to our service and ensures we can continue to provide our life-saving service long into the future. It's thanks to the generous donations of you, our supporters across our region, that we are able to take this monumental step forward."
Thanks to the generous support of the local community, and all of our supporters we have exceeded our target, raising £1.3 million in cash and pledges to go towards the final purchase and kit out costs.
We provide the critical care and air ambulance service for 2.1 million people across Bristol, Bath and North East Somerset, South Gloucestershire, Gloucestershire, North Somerset and surrounding areas. Each GWAAC Critical Care Team consists of a highly trained and experienced Pilot, specialist Paramedic and Critical Care Doctor.
GWAAC Air Operations Officer John Wood said: "Moving into the new air base at Almondsbury and buying the facility has had a hugely positive impact on the team. We are now operating from a base that is fit for the cutting edge work we do. We'd like to thank all our supporters for making this possible."